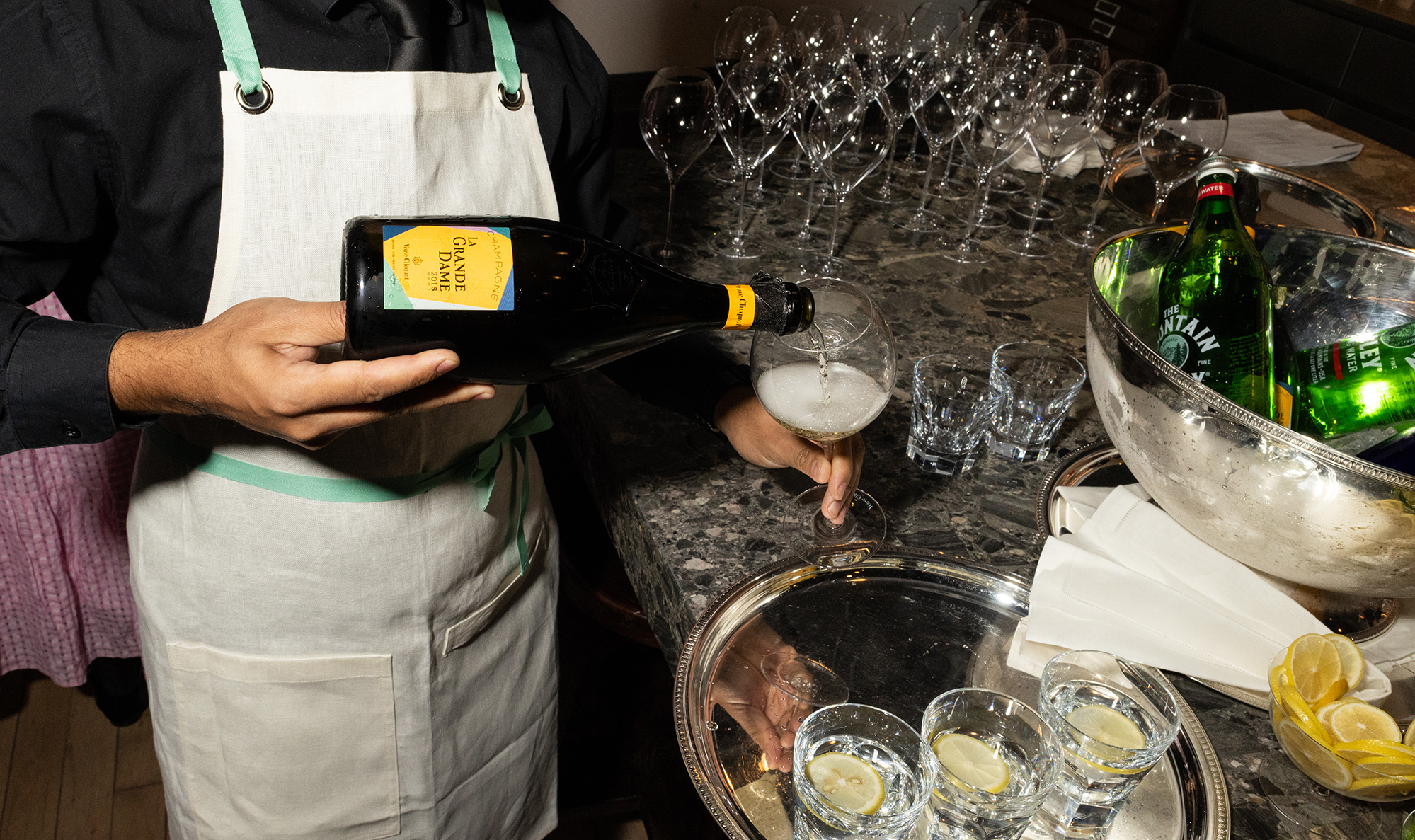 Clad in optimistic colors, with Veuve Clicquot's La Grande Dame 2015 in hand, fashionable guests fanned out across La Résidence, the nearly 3,000-square-foot private event space of chef Yann Nury—an alum of Daniel Boulud's private events and catering business, known for preparing feasts in the homes of clients. The effervescent evening was in celebration of acclaimed Italian artist and designer, Paola Paronetto, who partnered with La Grande Dame for Le Bel Objet, a 50-piece collection of artistic, handcrafted ceramic vessels.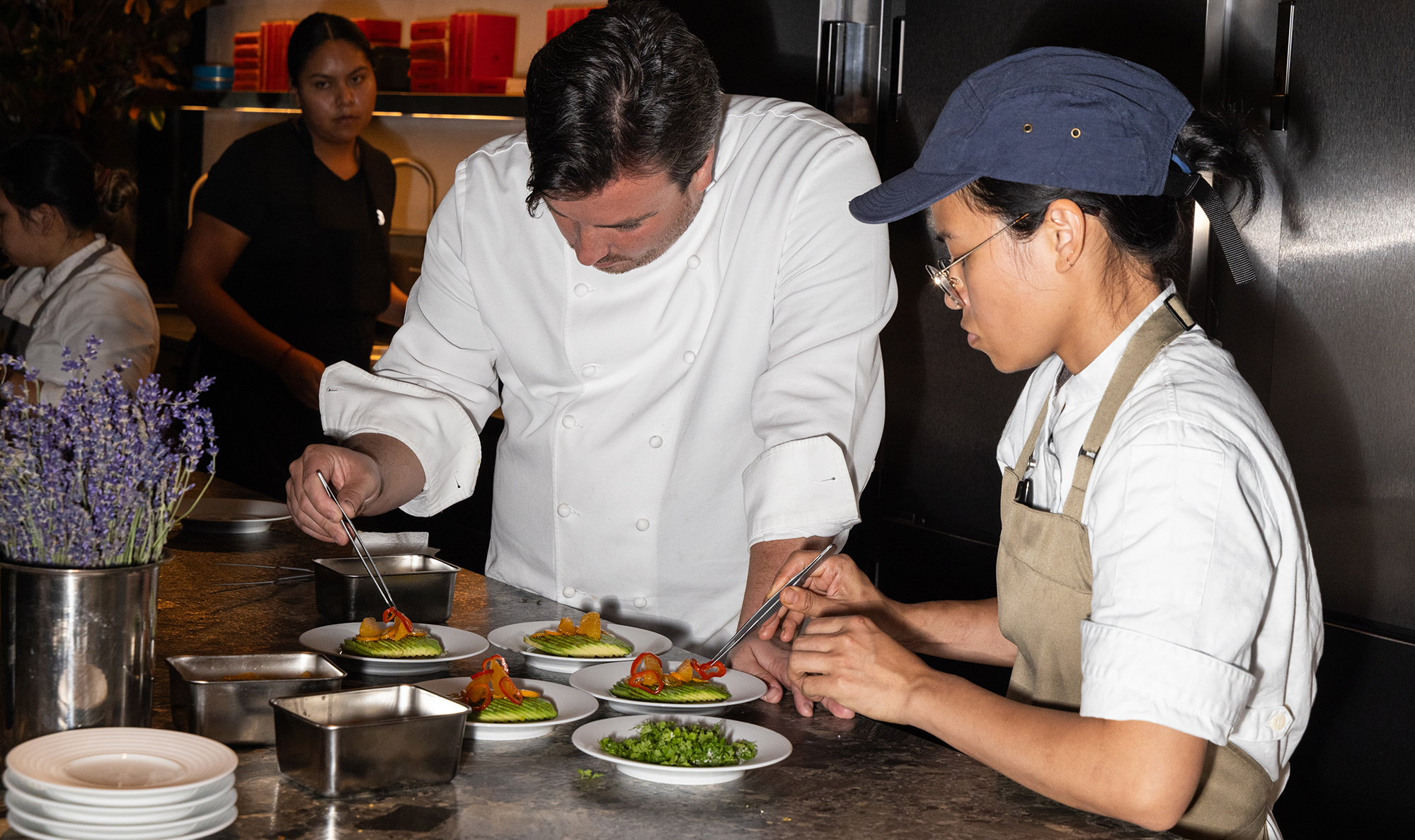 Towering arrangements of crudités in soil, chunks of parmesan and slivers of honeycomb were paired with freshly prepared passed dishes that included an herbaceous vegetarian take on beef Wellington. An esteemed roster of attendees from the interior design world—including Nicole Fuller, Josh Greene, Shawn Henderson, and others—were invited by The Grand Tourist. They toasted Paronetto in the richly designed and window-lined loft space, which was restored in collaboration with Parisian architect Charles Zana and featured Nury's own collection of historic Michelin Guides, a duo of impressive Bank of France counting tables, pristine marble counters, and vintage copper cookware.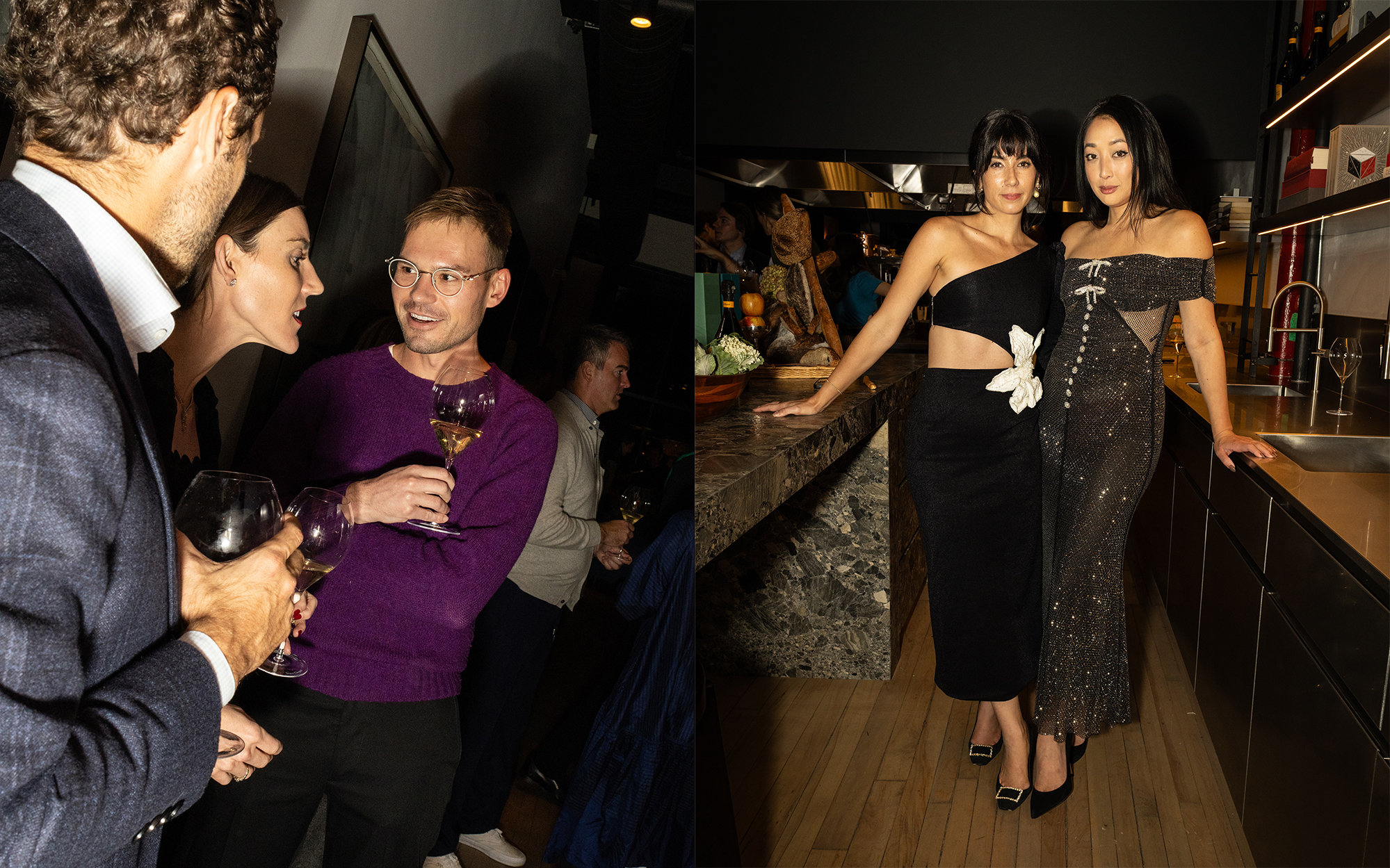 The maison approached Paronetto first with an offer of collaboration. "After our first discussion I immediately felt that there was a great intertwining of values," the artist says. "Mainly the connection with nature, which is the most powerful source of our inspiration. It's the nucleus where our work originates from. Their vineyards are rooted in the hills of France, and my clay comes from the earth in Friuli. Each of us has to take into account the influence of the weather, the seasons, the climate, and we have to adapt to it. Our processes are long and complex, made up of waiting, weighed decisions and intuitive choices. At the core is great passion, courage, determination."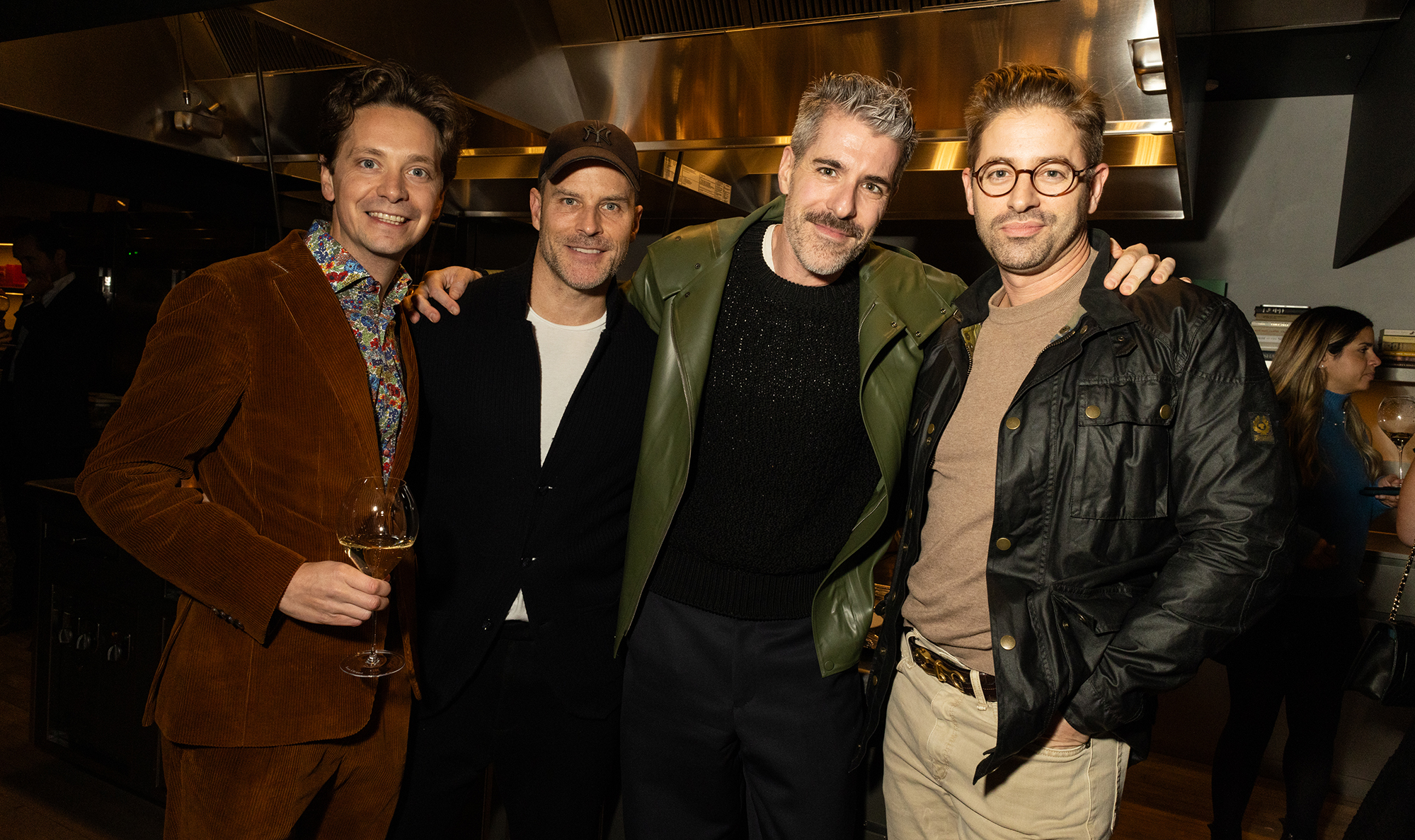 For the multi-part collaboration, which follows the brand's beloved 2012 vintage collaboration with Yayoi Kusama and includes packaging the references Paronetto's textural style, the artist envisioned Le Bel Objet in the vibrant yellow associated with Veuve Clicquot, and each finished vessel carries that hue's optimism. "I have a lot of fun when working with color, it really energizes me," Paronetto says. "The iconic Veuve Clicquot yellow is light; light is beauty and hope; hope is life. Working with this color was invigorating. It strengthens any color you put next to it and, in fact, as you can see, the yellow of the label lights up the six different colors of the box."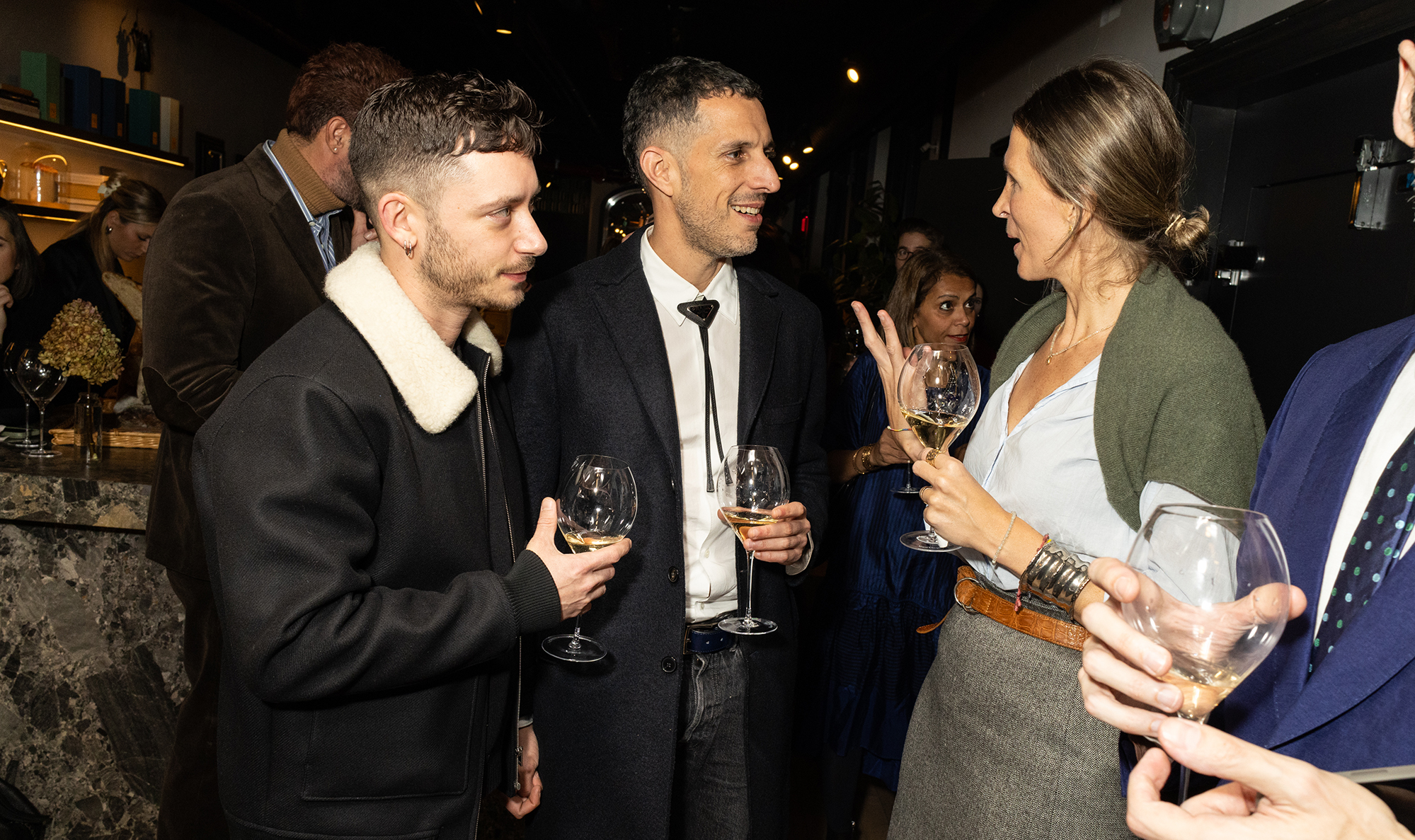 Paronetto, who works from a studio near her birthplace of Pordenone in northeastern Italy, is known for her commitment to developing original colors—mixing to find the perfect hue—and her specific "paper clay" technique, which employs a pulp blend for structure. This personal artistic process was developed over more than 30 years of material and stylistic exploration. As with her other sculptural pieces, Paronetto made each delicate Le Bel Objet by hand, one at a time. "The process springs from the realization that the world needs beauty, because it gives us harmony and well-being," she says. "Thanks to the textured surfaces that often change direction, this object constantly changes its appearance, changes color depending on the light it is bathed in and, thanks also to this iconic yellow as I have already mentioned, attracts attention with its luminosity."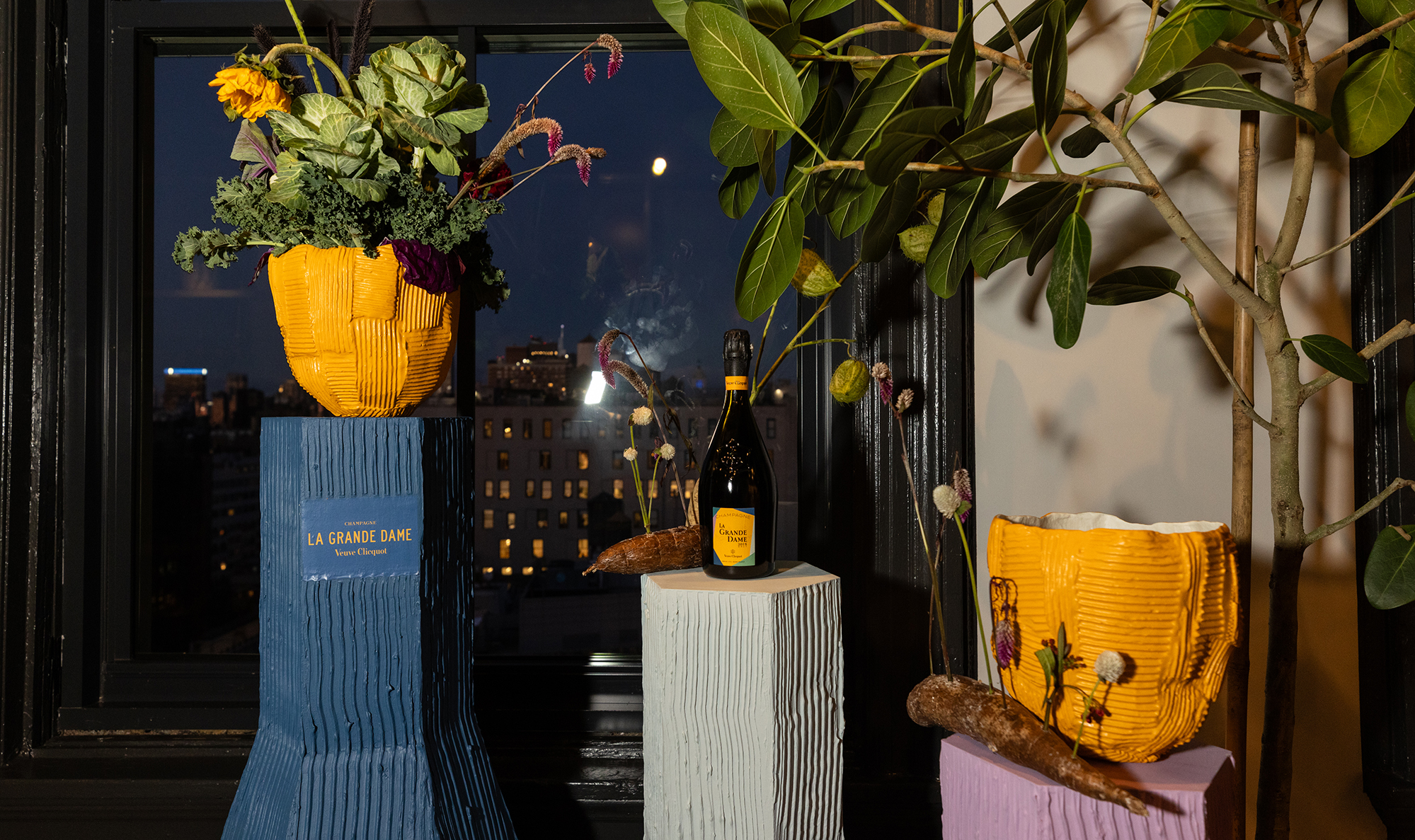 Paronetto's Le Bel Objet is an apt pairing for La Grande Dame, Veuve Clicquot's luxuriant liquid tribute to the maison's legendary owner Madame Clicquot Ponsardin—who, at age 27, took on the business after the death of her husband and built the foundation for international success. The current La Grande Dame 2015 vintage, which guests at La Résidence enjoyed, is an elegant blend of 90 percent pinot noir and 10 percent chardonnay—an express recipe that pairs a precise, fresh and floral structure with an exuberant, silken texture. Available exclusively through wine retailer Wally's, each Le Bel Objet vessel comes complete with six bottles of La Grande Dame 2015, as well as six dedicated glasses.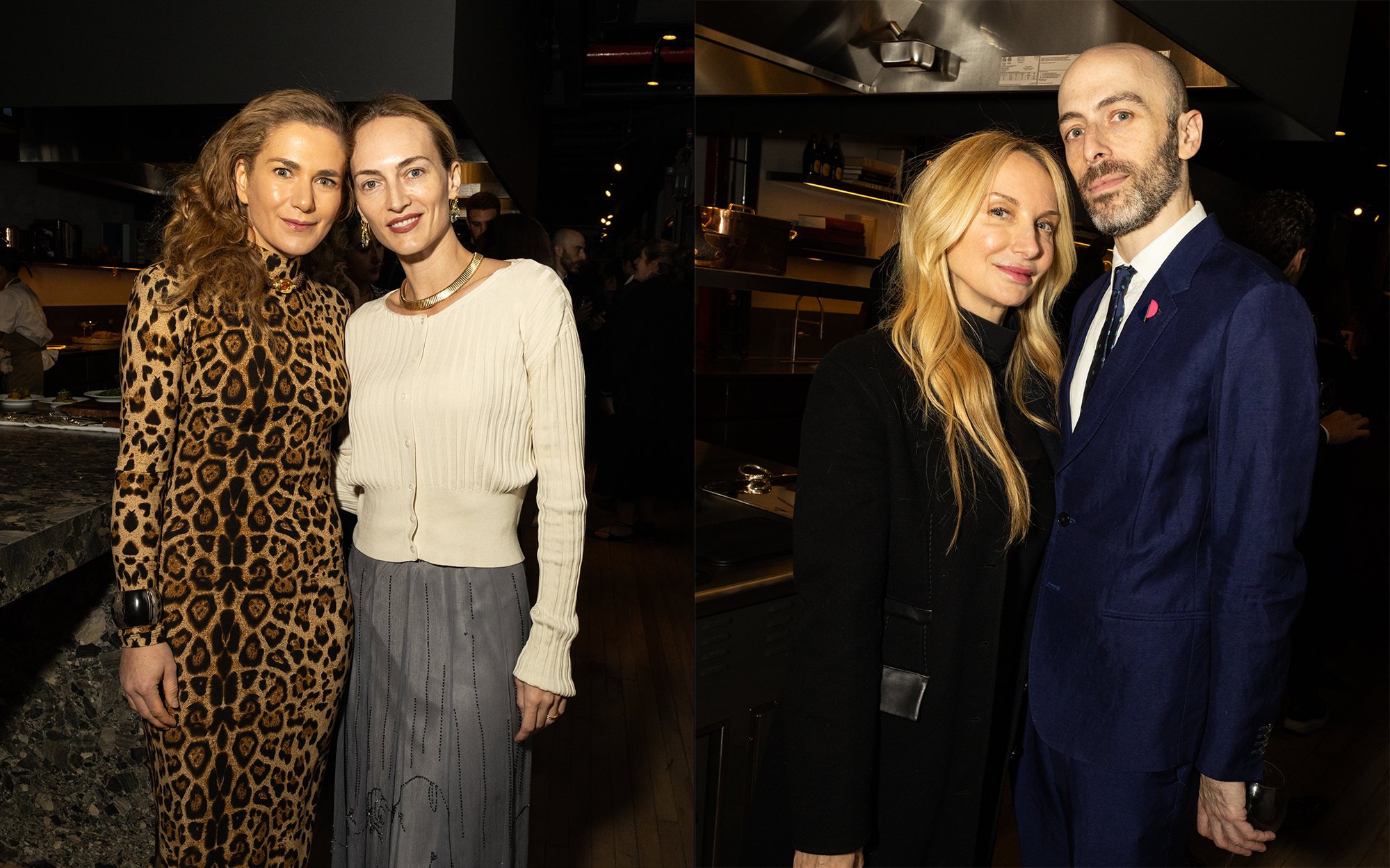 The celebration took place a few days after the one-year anniversary of La Résidence, a place that chef Nury likens to his own home. "For me, this space is a materialization of all of our values, both mine and those of the brands we work with," he says. "I think we align with the values of La Grande Dame, the tradition with food, of course, as well as the creativity, artistry, and playfulness inside of it."
Le Bel Objet can be obtained in limited quantities exclusively at Wally's. To express your interest in making a purchase, call 310-475-0606.