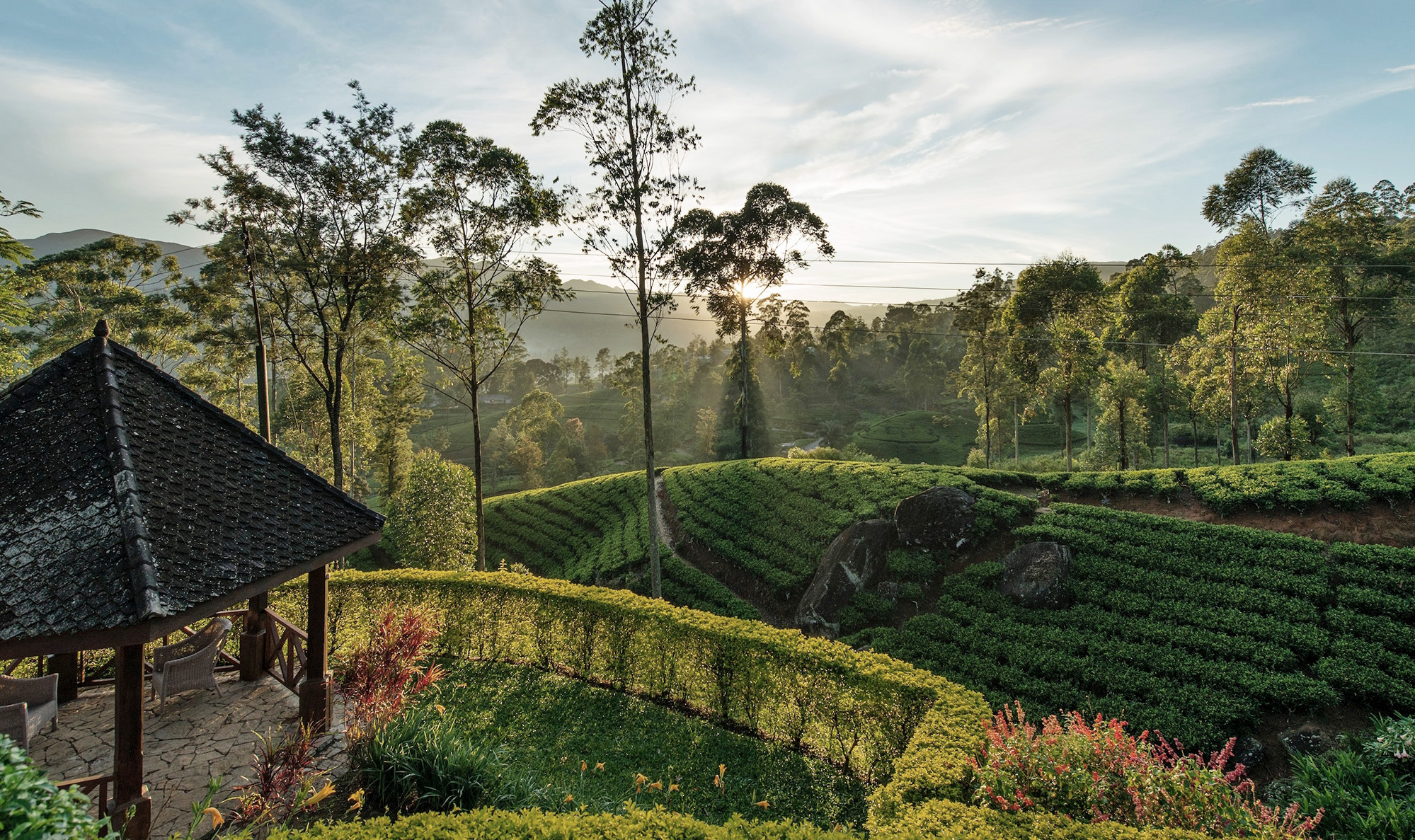 You're reading The Grand Tourist Curator, our weekly newsletter with the latest handpicked news and insights from the worlds of art, design, style, food, and travel. Sign up here to get The Curator delivered directly to your inbox.
The Best of Sri Lanka from Tropical Modernism to Tea Trails
For our second travel edition of The Grand Tourist, I've been thinking a lot about places that need our tourism dollars. We've seen how political unrest and violence can quickly close whole regions of the world to us. It seems trivial to think about tourism when we look at the brutality of what's happening in the Middle East right now, but for some of these countries (like Egypt) it's the backbone of their economy. I don't know how safe certain countries in that region are, but I do know that if and when there is a peaceful resolution, I will be returning to a region that has always been welcoming to me over the last two decades.
Sri Lanka is a country that needs our tourism dollars right now. Despite the country's recent economic collapse and political upheaval, this island in the Indian Ocean has always loomed large in my imagination. Last spring, my friend and former colleague at T Magazine Alex Hawgood visited Sri Lanka. (Hawgood is currently the editor at Prior, who planned his trip.) He was delightfully enchanted.Hawgood was delightfully enchanted. "It's a small island and extremely diverse so you are able to traverse all these different landscapes and climates and cultures," Hawgood told me. First there are the sites of Geoffrey Bawa, Sri Lanka's most famous architect and the pioneer of tropical modernism. His former estate Lunuganga recently opened up as a hotel, while Kandalama, his jungly hotel further inland, has become a design mecca for architectural nerds. There's also rich wildlife, from elephants strolling on the beaches to tigers in Yala National Park. The tea trails are also quite romantic. "There are these incredible manor houses left over from the British and the landscape gets blanketed in fog and everything smells like white tea," says Hawgood. Perhaps most appealing? Few tourists. "You are not part of the tourism blur here," Hawgood explains. "Every encounter with a local feels real." Black Tomato offers a 14-night trip with stops at Yala National Park and Galle, an old colonial fort town, with stays at storied properties like the Wild Coast Tented Lodge and Amangalla.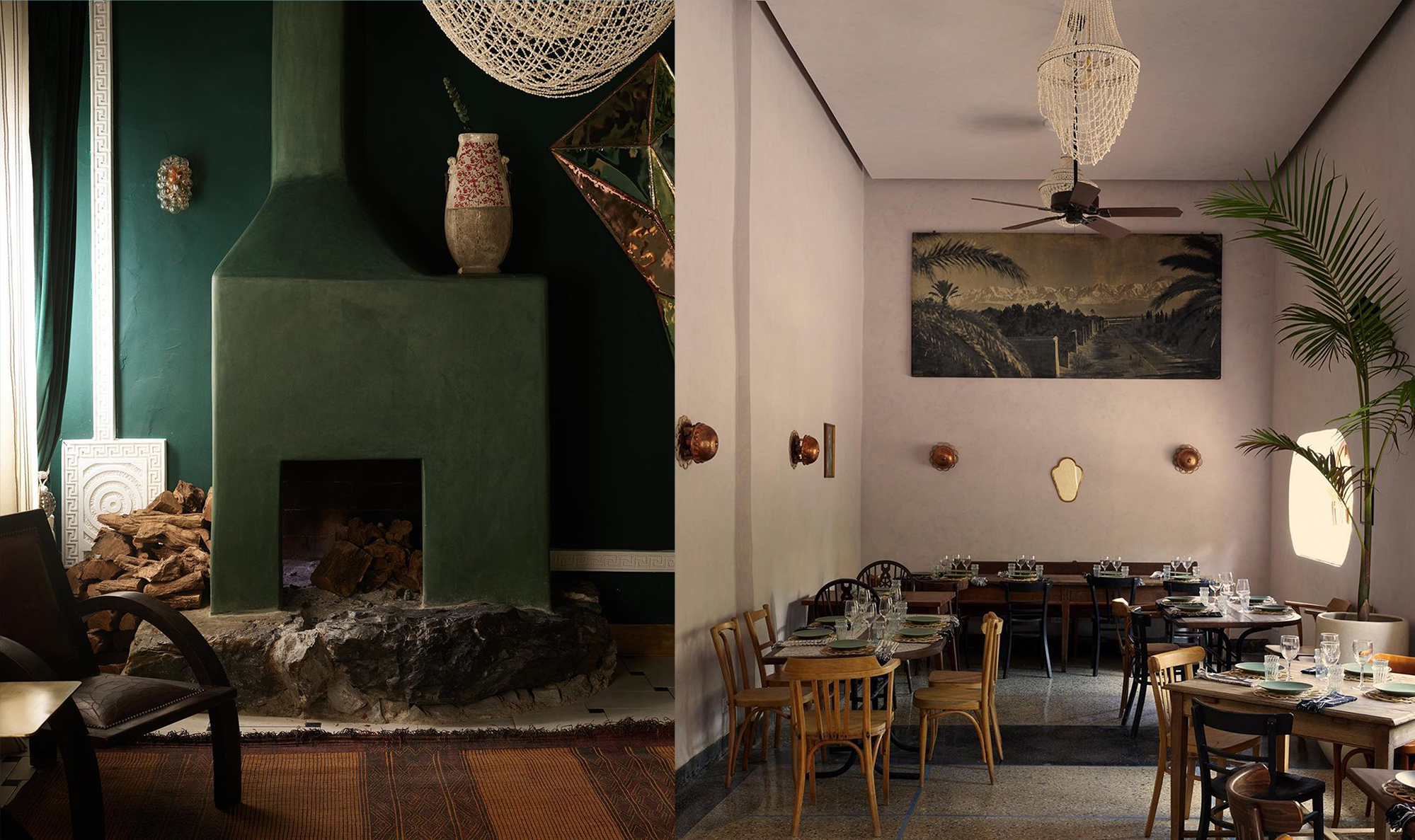 A Guide to Modern Morocco
Charaf El Mansouri is one of the founders and CEO of Dharma, a travel startup that plans niche trips led by a highly curated roster of chefs, designers, and athletes. There's a tour of Marseille and a pétanque match with soccer legend Eric Cantona and his brothers, for instance. Before he started Dharma, El Mansouri, who was born in Casablanca, led a group of journalists on a trip around Marrakech and Mount Toubkal in 2019. What was most refreshing was that instead of meeting the usual circuit of artist and designer expats, El Mansouri introduced the group to local creatives. El Mansouri's taste is impeccable, but his deep love for his country and culture is even more impressive. Here he gives us his favorite discoveries in Marrakech and beyond.
Which local artists and craftspeople do you think are interesting right now?
The ceramicist Bouchra Boudoua has collaborated with La Mamounia and The Conran Shop, creating colorful, graphic ceramics and tableware. She's incredibly talented. I also like the fashion designer Amine Bendriouich, who has a modern take on traditional caftans and babouche slippers. He's as rock and roll as they come, and I mean that on a global scale. I also love the self-taught Israeli-Moroccan designer and creative director Artsi Ifrach.
Where's the best place to go to mix it up with Morocco's young, creative scene?
Soul Sundays, currently hosted at the riad El Fenn every first Sunday of the month. All the local cool kids, boutique riad owners, and artists go to unwind to DJ Edamame's amazing disco and vintage tunes.
Where do you hang out to get away from the medina crowds?
I like the recently opened Farmhouse. It's located on an olive grove on the edge of town and hosts different community events. There's also the Petanque Social Club, which is the latest project from Kamal Laftimi, who runs the popular restaurants Nomad and Le Jardin
A lot of people head to the Atlas Mountains or Essaouira for an excursion outside Marrakech. What are your favorite spots further afield?
I love Dar Ahlam. It's about a four-hour drive from Marrakech but it's worth the journey. There is no restaurant or reception. The French owner, Thierry Teyssier, who sets up different nomadic hotels across the globe through his company, 700'000 Heures, stages every meal and experience like a theater production. Tangier is one of my favorite cities. I suggest the Villa de l'Elephant Blanc, which is perched on a cliff, and Villa Joséphine, which offers some of the best sunsets on the terrace. I like to have lunch at L'Ocean, which is a no-frills place on the beach next to Le Mirage hotel.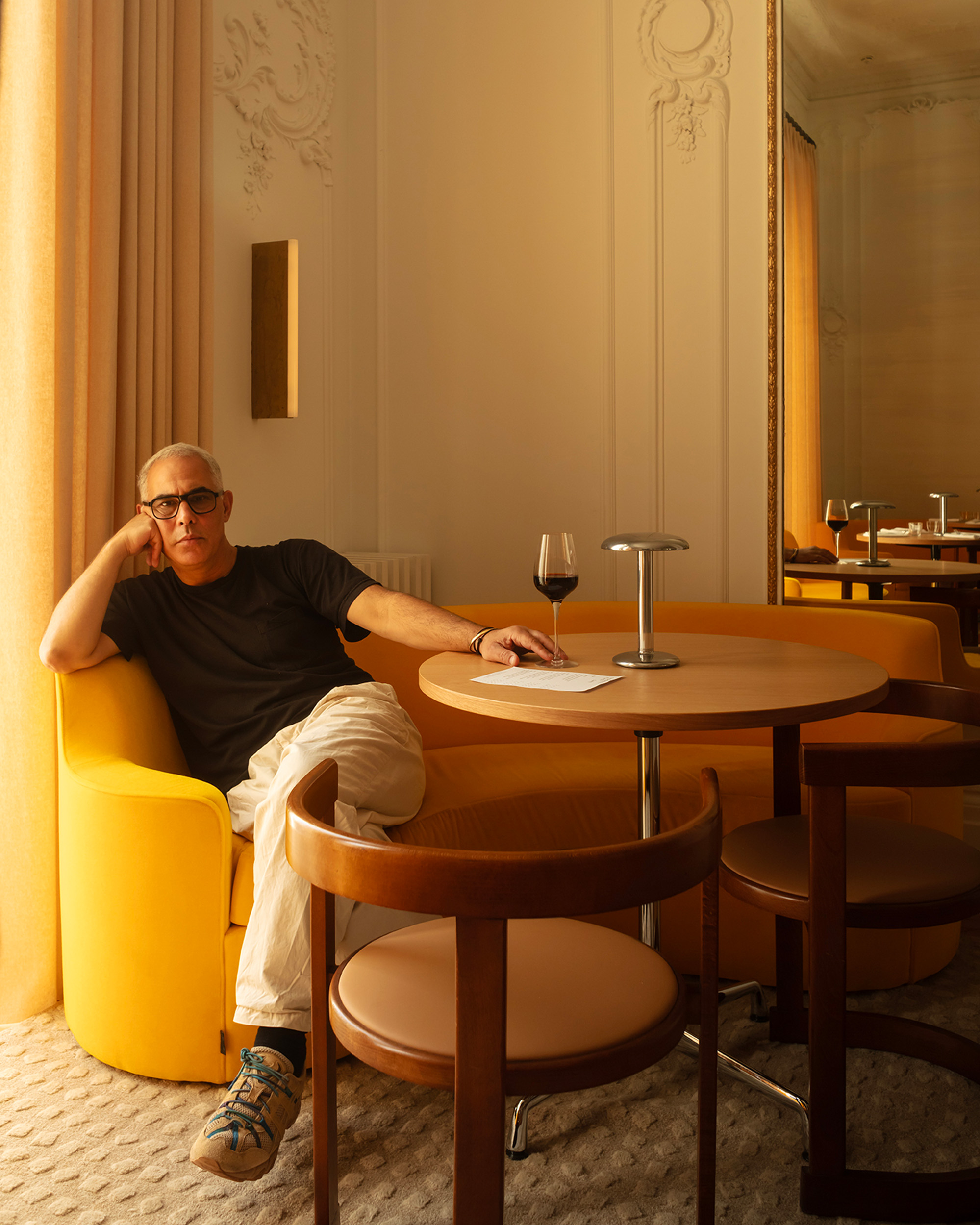 A Food and Fashion Veteran Opens London's Next Classic Canteen
Having waited tables in restaurants like the River Cafe in London as well as the Odeon in New York, Martin Cohen is the consummate host, always achieving that perfect alchemy of comfort and cool. Over the years he's also worked with London foodies Margot Henderson and Melanie Arnold at Rochelle Canteen in Shoreditch, beloved for its stripped-down, seasonal English cuisine and cool kid vibes, where he helped run their catering business. The trio were the creative force behind over-the-top events like an Anselm Kiefer dinner held in a SoHo parking garage and Elton John and Sam Taylor-Wood's joint birthday bash in the East End. Most recently, Cohen headed up events at North Six for clients like Cartier and Chloé. But now he is returning to his restaurant roots with the newly opened Cromwell Place in South Kensington. This stylish spot, which serves seasonal fare like Tuscan cavolo nero and polenta soup and raw Angus beef with radishes and hazelnut, will no doubt soon be a classic neighborhood spot. Here, Cohen gives us his favorite canteens across Europe:
Munich: Shumans "It's very established with simple dishes and great cocktails. Feels very much like the Odeon of Munich." Seville: Casa Moreno "It's a grocery store with a small counter in the back that serves excellent tapas." Paris: Chez Georges "For the intimacy and the steak frites." Naples: Da Dora "It's in a back alley and serves fresh, simple seafood like grilled lobster and prawns." Florence: Sostanza "It's simple and tiny and serves traditional food like Florentine steak and buttered chicken."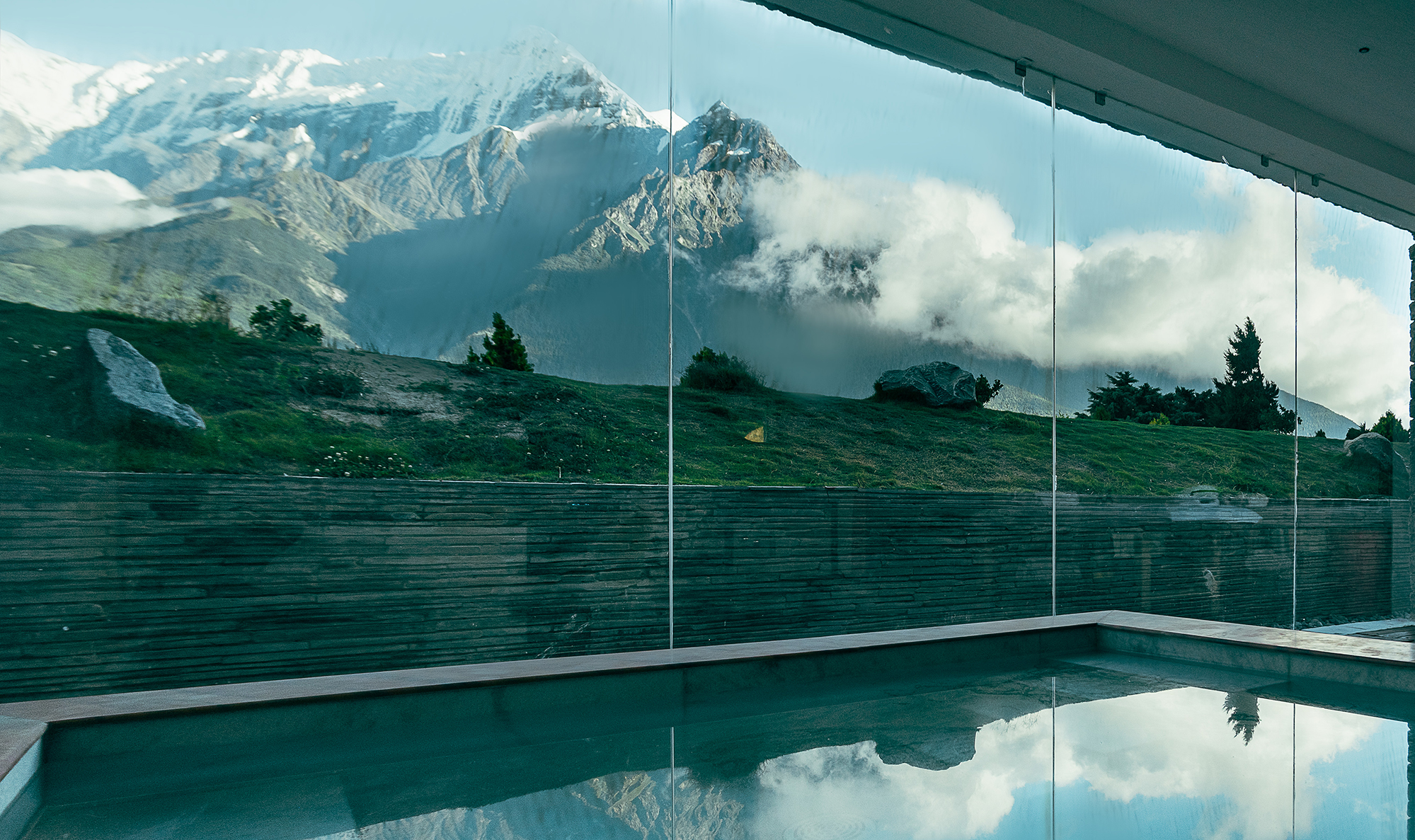 Architect Ben Bensley Arrives in Nepal; Treehouses at Twin Farms; A Rustic Retreat in Transylvania
The latest project of architect and designer Bill Bensley, Shinta Mani Mustang, is perched above the town of Jomsom, a gateway to the ancient kingdom of Mustang in Northern Nepal. Surrounded by mountains and monasteries, this remote property features 29 suites decorated in local materials like wood, stone, and yak hair. There's traditional teahouse lunches and an amchi, an 11th-generation Tibetan healer on hand at the spa.
In 1993, this country retreat in Vermont opened with 15 cottages designed by the late Jed Johnson—a Warhol muse and interior designer extraordinaire—his clients included Mick Jagger and Interview magazine. While a few more rooms were added over the years, hotel has remained a hidden design gem for those in the know. Now Twin Farms has unveiled eight new treehouses inspired by the Japanese design practice of wabi-sabi, the interiors feature floating fireplaces and oversize soaking tubs.
While Kyoto has plenty of great hotels to choose from these days, nearby Nara has been lacking luxury properties. Until now. Located on the western edge of Nara Park, the 43-room Shisui, a Luxury Collection Hotel, combines a spare Japanese look (the overall design was conceptualized by Kengo Kuma) with a lush landscape of ancient temple gardens.
There are 16 suites, located in a pair of rustic farmhouses and 10 villas, at Matca, a stylish Transylvania property decorated with local crafts. Guests can go deep into Romanian pastoral life with traditional hay bathing (relaxing on hay suffused with medicinal herbs), beekeeping, and trekking for brown bears in the forest.