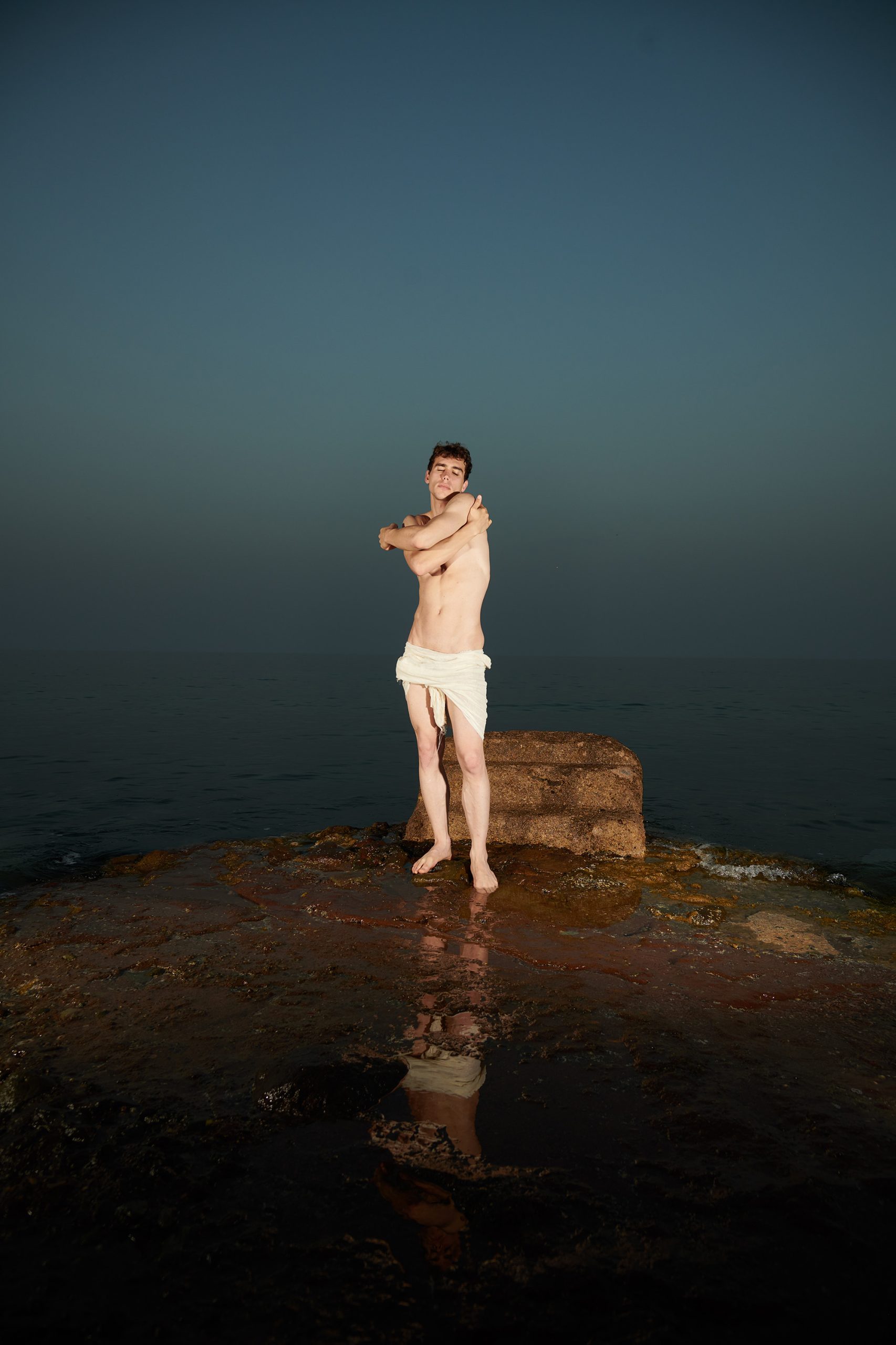 You're reading The Grand Tourist Curator, our weekly newsletter with the latest handpicked news and insights from the worlds of art, design, style, food, and travel. Sign up here to get The Curator delivered directly to your inbox.
A Designer's Eye
Some architects dabble in interior design, some product designers try their hand at sculpture, and some decorators expand into retail. But it's a rare thing for them to try photography. Italian architect Roberto Palomba, known widely for the firm, Palomba Serafini Associates, he runs with his wife, Ludovica, has designed furniture and spaces for clients like Versace, Poltrona Frau, Kartell, Foscarini—and many, many others—as well as various commercial and residential projects. But Palomba is also a budding photographer whois debuting his first solo exhibition, "Vortex," (until Oct. 19) of 30 images at the OBRA23 Gallery in Ibiza. For the body of work, he follows model Giorgio Piantelli around Palomba's native Sardinia to explore themes of birth, death, and rebirth. "[Unlike my design work] photography for me represents immediacy, that feeling, that emotion, that idea, fixed in the very moment in which I thought of it," says Palomba. "For the first time I had the desire, or perhaps the courage, to tell this part of myself." Obra23, +34661330114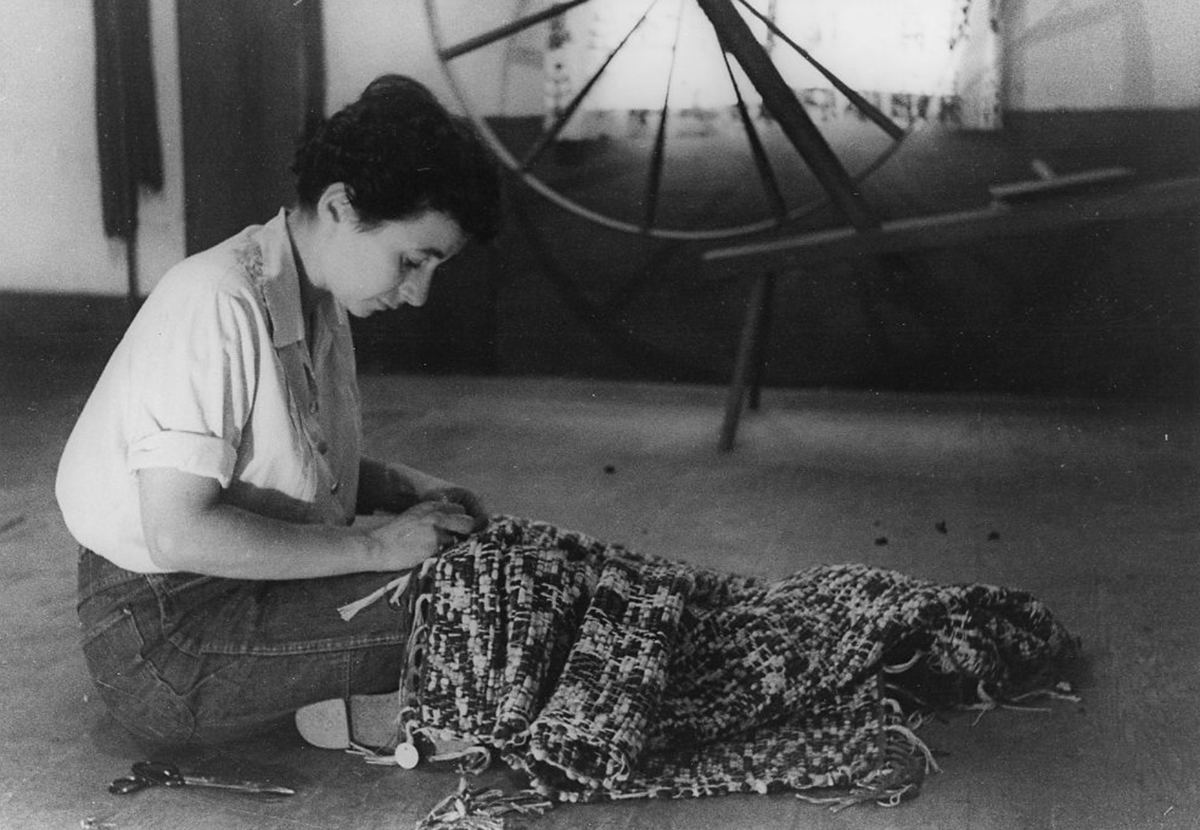 It Takes an Actual Village
The Shaker principles of discipline and simplicity produced works of form and function that live on today in the collections of many. A new exhibit by the Shaker Museum—the institution's new home in Chatham, New York, is the works by architect and former guest, Annabelle Selldorf—celebrates the social aspects of the movement's craftsmanship. "The Alchemy of Re.Use" (until Dec. 17), co-curated by Shaker Museum and Hettler Tüllman, a Berlin-based design studio, commissioned the work of a crochet club in Miami and a nonprofit that supports the families of children with cancer in Addis Ababa, Ethiopia, to create functional yet beautiful objects like braided mats using recycled materials. —Vasilisa Ioukhnovets shakermuseum.us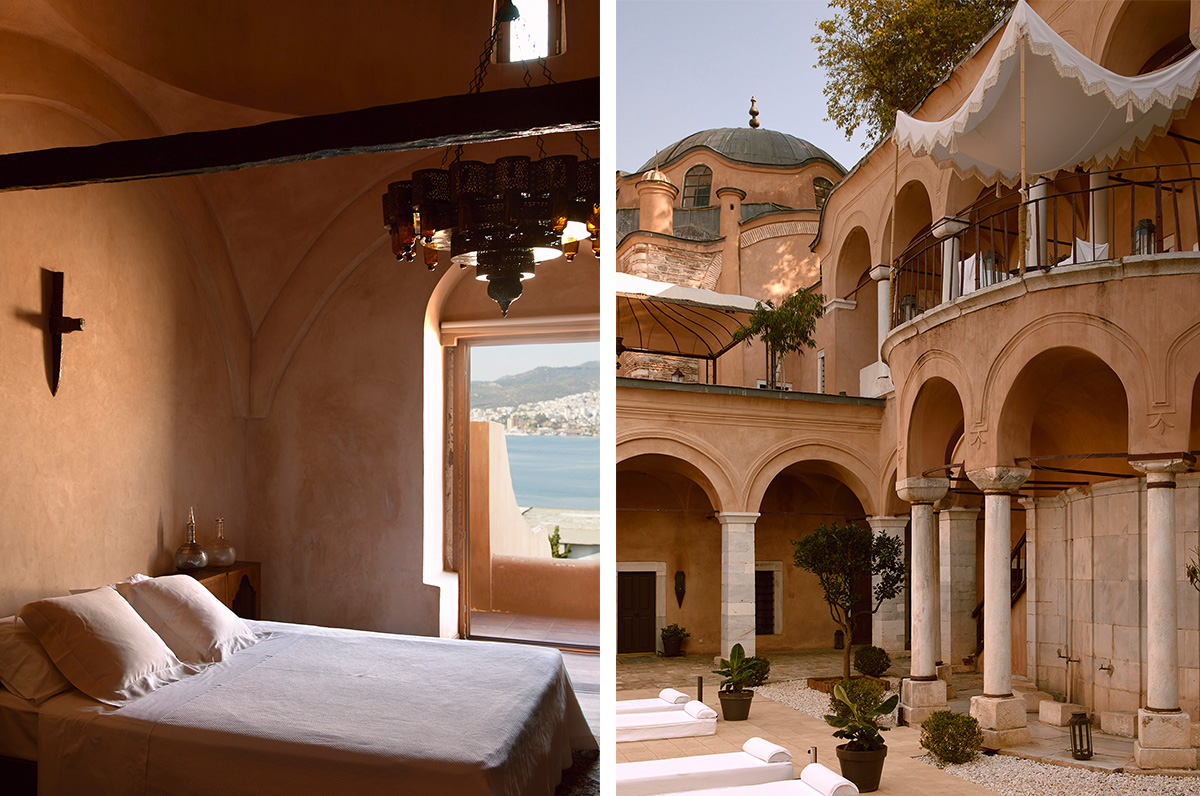 The Chicest Sanctuary in Greece
If you're someone who follows The Grand Tourist, there's a good chance you also know the work of photographer (and former magazine editor) Miguel-Flores Vianna. His work is frequently seen in the pages of Architectural Digest, Cabana, and others. With his latest book, "Haute Bohemians: Greece," he proves his status as one of the industry's greatest Graecophiles with many incredible and surprising locales, from sailing boats to the rustic seaside summer home of Jasper Conran. The lensman was gracious enough to share one locale that ended up on the cutting room floor—not because it wasn't incredible, but because it was a hotel. That very unique property, the Imaret Hotel, is The Curator's first-ever exclusive feature. We hope you enjoy, and perhaps feel the urge to book a flight to Athens with haste. —Dan Rubinstein Read the full story here.