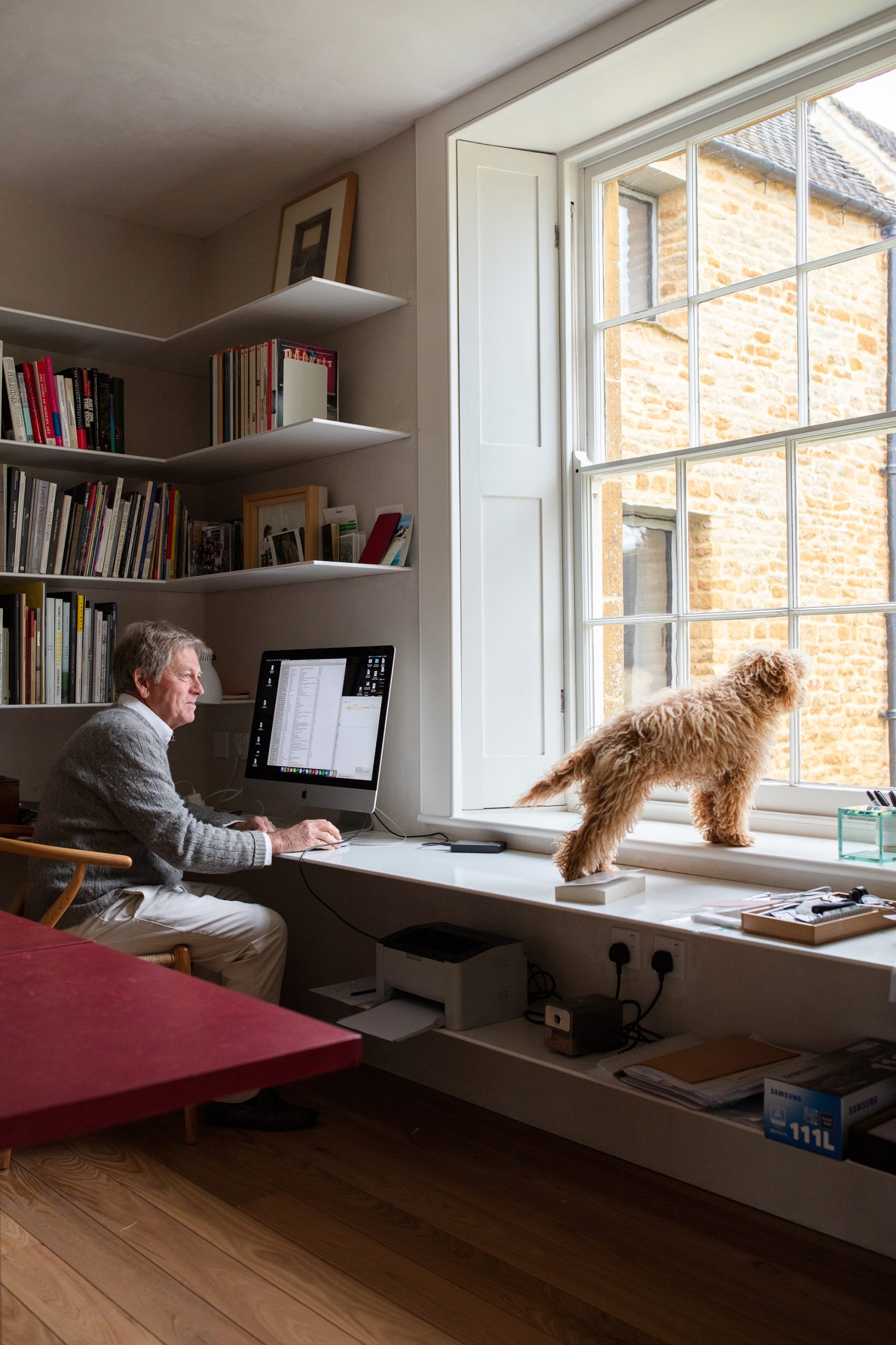 What do dogs and design share? Besides having a cult of devoted disciples, like design, a dog is an extension of the self. The new book "Top Dogs: A British Love Affair," is an ode to the intersection of interesting people, beautiful homes, and adorable pups with perhaps the finest examples: the United Kingdom's most spoiled canines and the often-creative people lucky enough to love them.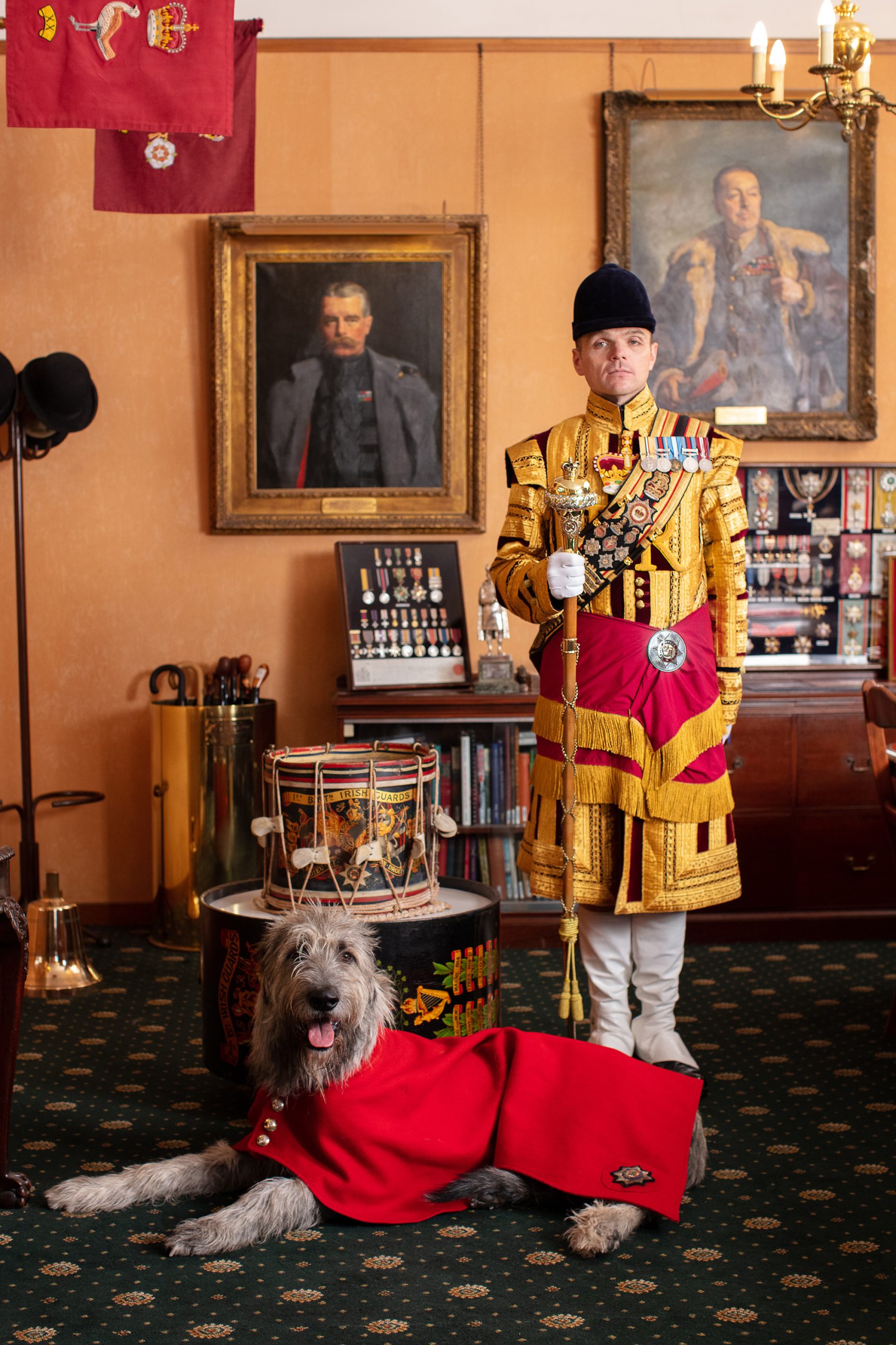 Conceived by interiors and portrait photographer Dylan Thomas, a familiar name in magazines such as Vanity Fair, Tatler, and Veranda, and written by journalist Georgina Montagu, "Top Dogs" is a natural follow-up to Thomas's last book, "Old Homes, New Life," an intimate, behind-the-scenes portrait of life in the country's grandiose country houses, from the Duke and Duchess of Argyll at the Inveraray Castle in Scotland to the Millers at the Grimsthorpe Castle. In taking those family portraits, it became clear to Thomas that no family wanted to be shot without their dog. "It's a bond that's been cultivated through the good times, and the hard times," says Thomas.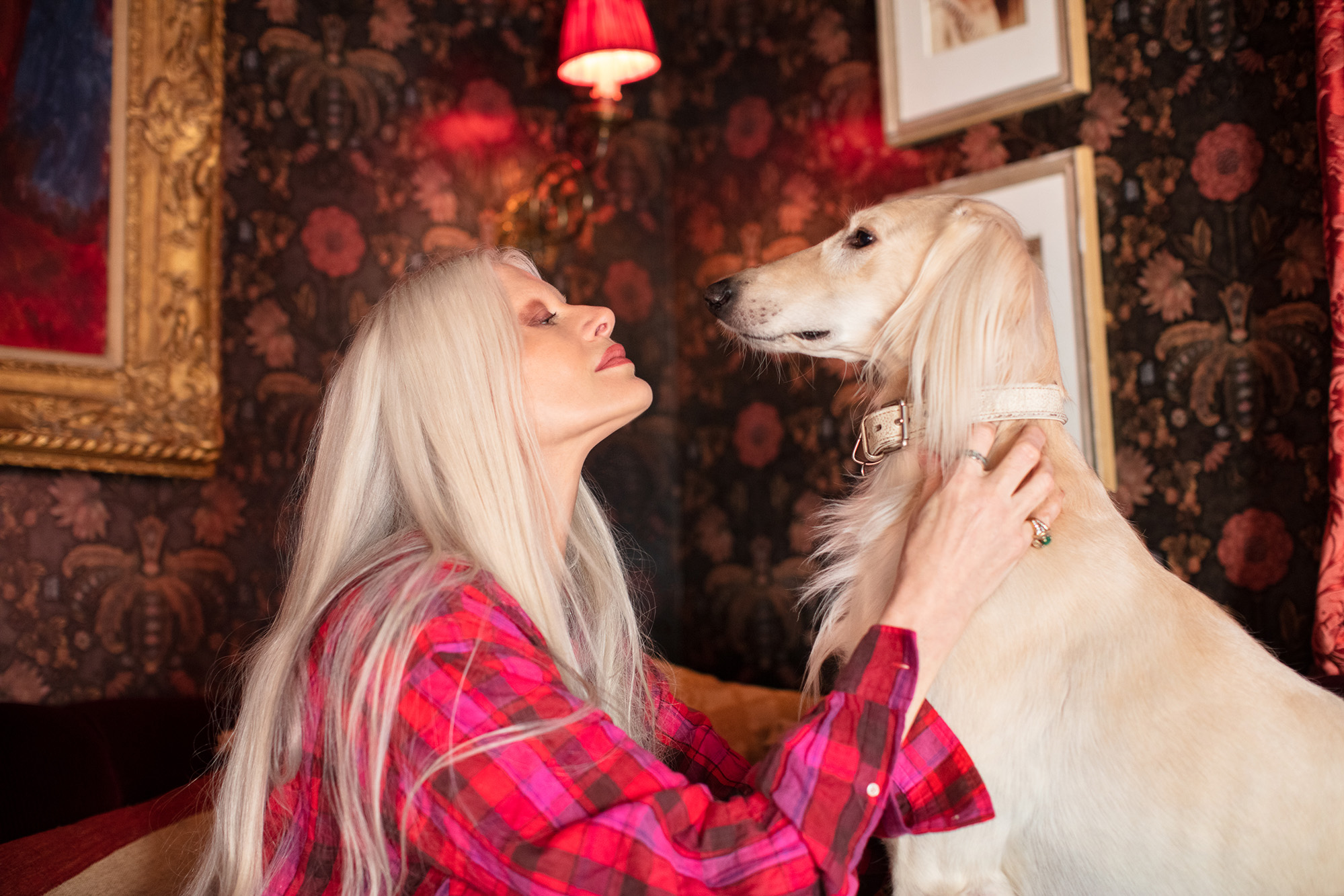 With a foreword from Queen Camilla, who has two adored Jack Russells, "Top Dogs" proves that sentiment. From composer Andrew Lloyd Webber's tiny Havanese named Mojito (his first dog, Lloyd unsurprisingly claims to be "more of a cat man" in the book), to the fluffy collie and Samoyed owned by Hannah Cecil Gurney of de Gournay wallpaper fame (she describes the fluffy breed as "life-changing"), these dogs have captured the hearts of Britain's finest. And, it seems, many can get away with everything: Architect John Pawson's fluffy cockapoo, Lochie, has found Pawson's cashmere sweater makes quite a nice bed. "I'm not sure that his son could steal his best cashmere jumper and not be noted," says Thomas.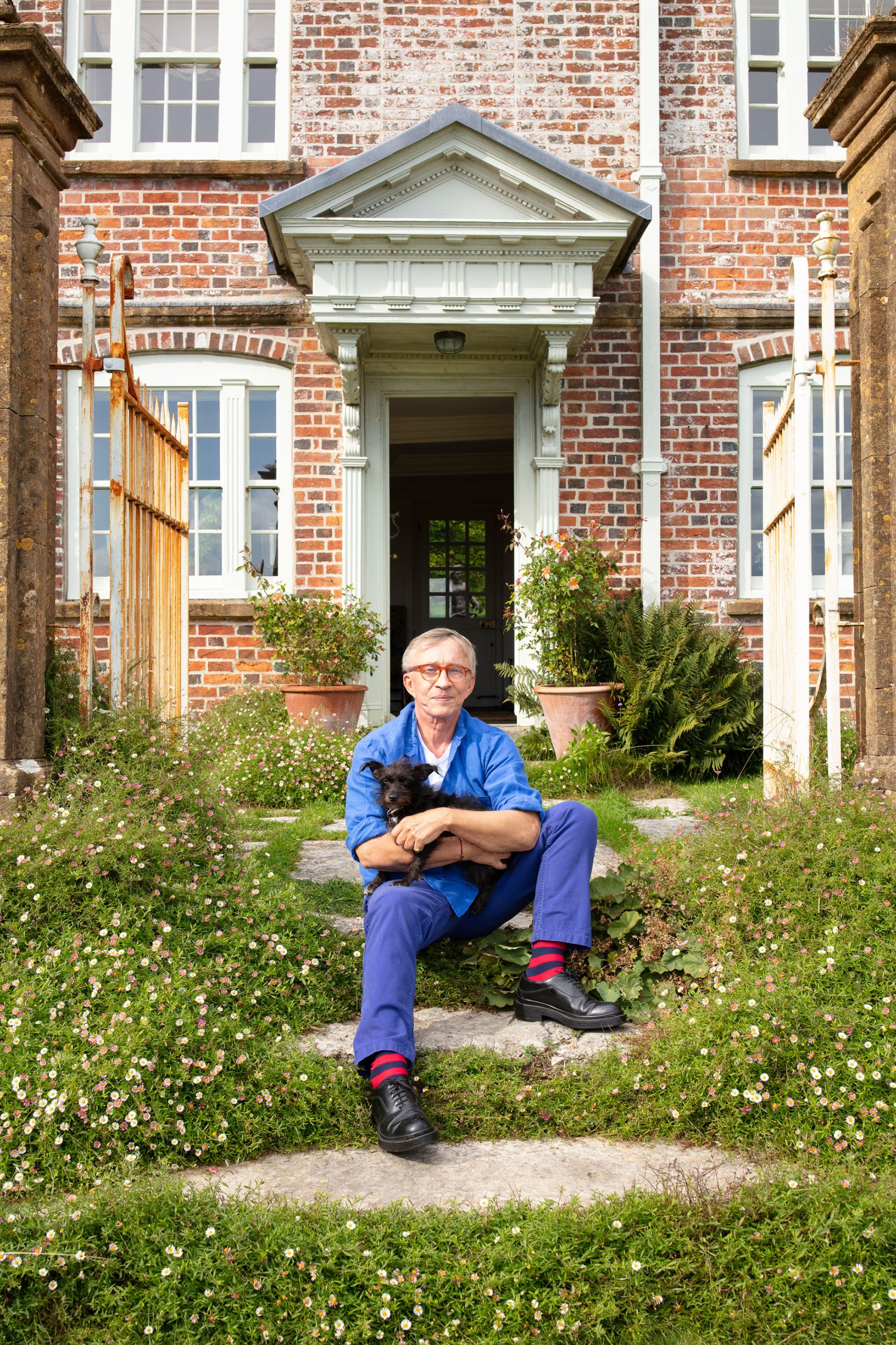 Capturing the four-legged was not always easy. While the pugs of design connoisseurs Peter Sheppard and Keith Day were camera-ready, posing regally amid the Persian carpets and gilded furniture of their Norfolk estate, the Irish Guards' giant wolfhound was not so obedient. The dog, named Seamus, is the 17th mascot of the regiment—first formed by Queen Victoria in 1900—and the size of a small pony and who travels in a special kennel-fitted car, one of only two in the British army. Thomas remembers the moment the impeccably dressed dog, in his bespoke uniform, bolted the second his handler let go of his leash at London's St. James Park, adjacent to Buckingham Palace. "It was like watching a horse galloping around a parade," he says. triglyphbooks.com