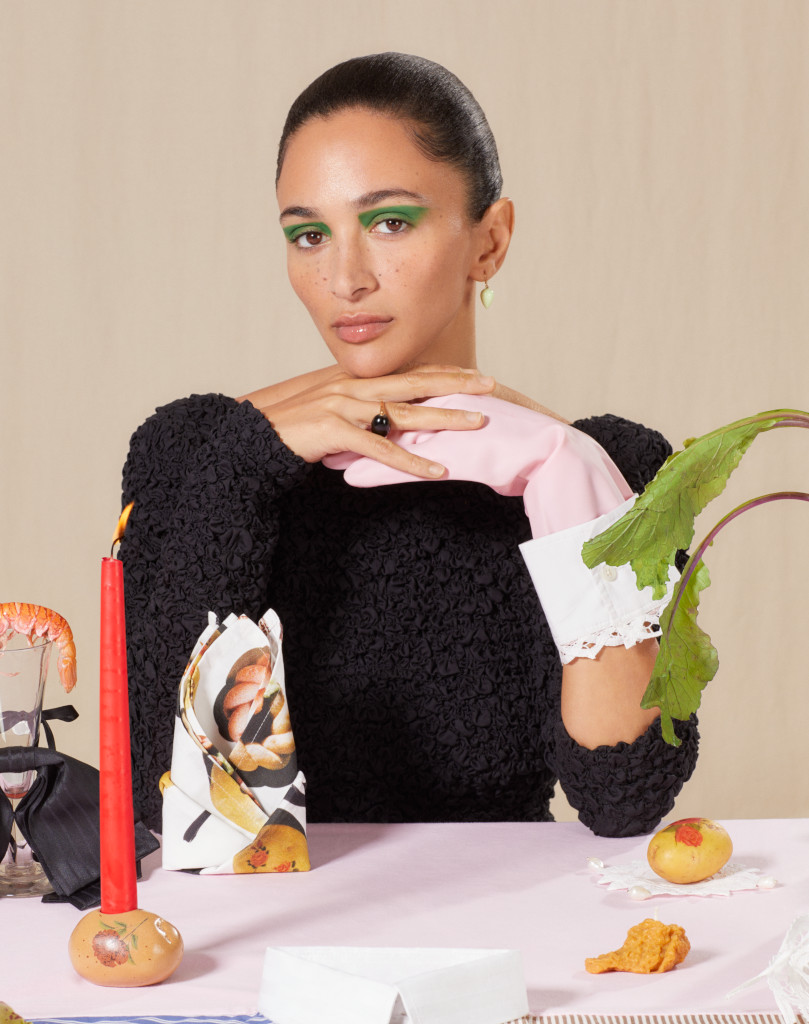 SHOW NOTES
Stylists have more creative cache than ever before—now often acting as tastemakers, designers, creative directors, and even artists. On this episode, Dan speaks with three talents from the worlds of fashion, food, and interiors to discuss their inventive and unpredictable careers: Alastair McKimm, editor-in-chief of the respected fashion magazine i-D; Laila Gohar, an artist who uses food as her medium; and Colin King, a stylist for magazines like Architectural Digest and the author of the new book Arranging Things.
Listen to this episode
TRANSCRIPT
Alastair McKimm: There's a humility also to getting older in the fashion industry. At the end of the day, it's like, what are we trying to hold onto, clawing our way through something? And as you get older in this business, your job is to try and usher in the next generation. That's it. Because otherwise, you just get bitter and you just feel old, and fat, and tired, and ugly, and all of these things, but if you're actually helping a new generation come up, then they actually appreciate what you're doing for them, and you're helping them, and there's an energy, and you feel connected to the youth, then you're excited and inspired, then that's a really amazing place to be, I think.
Dan Rubinstein: Hi, I'm Dan Rubinstein, and this is the Grand Tourist. I've been a design journalist for nearly 20 years, and this is my personalized guided tour to the worlds of fashion, art, architecture, food, and travel, all the elements of a well-lived life. During the golden age of couture, fashion clients would cram themselves into crowded Parisian ateliers or hotel ballrooms and watch models parade past them. Perhaps a magazine would shoot something in black and white, and that was it. In design, new products would be displayed at a trade fair and then disseminated to the masses via retail shops, department stores, and monthly home magazines. And in the world of food, it was mostly the domain of men in their white aprons, and if they were lucky, they'd be a guest on a TV show, have a cookbook, or open a restaurant, reviewed in a local newspaper or travel guide.
And that was basically the world of style, gate kept by a few and somewhat easy to understand. Then came color glossies, cable TV, the internet, the iPhone, Instagram, and TikTok. Amidst this evolution of the culture of cool is a stylist. In the past, they were mostly seen as a behind the scenes person only, often playing second fiddle to a photographer. But no more. As someone who started their career in design and style pre-iPhone, I'm endlessly fascinated about how stylists do double or triple duty now as editors, consultants, or even designers themselves. Today, stylists don't just execute someone else's vision, but become their own brand or creative visionary in their own right. And in the age of social media, it's opened up new avenues of creativity and allowed new voices to shine. On today's episode, I welcome three guests that might be stylists per se, but they've all transcended this title to become something else entirely.
We'll be joined by Alastair McKimm, originally from Northern Ireland, and currently the editor-in-chief at the British Fashion Magazine, i-D. Rarely seen in anything but all black with a baseball cap to match, he has three books under his belt and has styled for the likes of Calvin Klein, Saint Laurent, Bottega Veneta, and notably, Marc Jacobs. More on that later. We'll also be joined by Laila Gohar, a rising star and multihyphenate, whose work revolves around the world of food. Born in Egypt, she's now based in New York and has created gastronomic experiences for houses like Hermes, Prada, and Sotheby's. On top of it all, she's also designed homeware and has a column with How To Spend It, the Financial Times magazine. Last but not least is a former collaborator and interview subject of mine, Colin King, a former dancer turned photo stylist for the likes of Architectural Digest and others. His name is on the lips of everyone in the design world today.
Through his Instagram account, product line for the Danish brand Audo Copenhagen, formerly known as Menu, rugs from the upstart Moroccan made brand, Beni, and his hugely successful book from Rizzoli titled Arranging Things, he's changing tastes and design, think muted natural tones, lots of sunbeams, all arranged with an elegant unfussy eye. I caught up with this incredible trio to chat about how everyone's highly creative, and also, somewhat undefinable career got started, how journalism plays into all of this, and even some thoughts on retirement.
So, I'm curious, everyone on this panel is part of this world of style, and styling, and art direction in a way that I find super interesting and very of the moment, in a sense, with how these worlds of food, fashion, and style work today. So, starting off, I was wondering if I could ask everyone to briefly talk about how they got started with this trade and where this all came from. Alastair, why don't we start with you? What is your 60-second bio of how you got it, who you are, and where you got started?
Alastair McKimm: I actually came to fashion through photography. So, when I was a kid, I wanted to be a photographer. And then right before I applied for art school, I watched this John Galliano documentary and found it fascinating. It was a million miles away from where I was growing up in Belfast, and I ended up applying to fashion schools. When I was 18, I moved to England, to Nottingham, and I studied fashion design there. And it was my second year when I started…I actually started collecting i-D magazine, I first discovered it when I moved to England. And then actually, an editor from Elle Magazine in London came up to Nottingham and gave us a lecture on fashion editing and styling. And it was really one of those light bulb moments for me where I was like, "That's what I want to do." Because I want to be able to work with photographers and work with designers.
Already by then, in my second year, I think I was 19, didn't necessarily want to be a designer anymore. I just threw myself into it and I was fascinated with magazines, and being a stylist or a fashion editor just seemed like the perfect place for me to be between photography and fashion design. So, that's how I got my start. And then when I graduated, I moved to London and knocked on the door at i-D, and eventually became an assistant there. And slowly but surely, worked my way up.
And what was your sort of first big break after i-D? The second step after that?
Alastair McKimm: Even then, I was assisting Edward Enninful, who's now the Editor-in-Chief of British Vogue, and he was the fashion director of i-D at that moment. I moved in 2000, so I was really young. I was 20 when I started assisting him, and I assisted him until I was 22. And already, at that point, I was with the magazine. It was like, if there were pages to pick up…or not even pages, I was doing postage stamp pictures for the magazine, and then eventually, it developed from there. It was a quarter of a page, two pages, six pages, and then eventually…I was thinking about this earlier, the last time I really had an ambition was to do a full fashion story in i-D magazine, and that was achieved fairly quickly in mid 2000s, 2005 maybe. So, yeah, it was a gradual thing.
And Laila, what about you? How did you get started in the business you're in?
Laila Gohar: Well, my career trajectory was not very linear. Now, I guess it's changing, and I hear that there's college courses, and things like that, taught about this kind of thing, but when I was younger, there wasn't. So, I studied a bunch of different things, mostly in the arts, not exactly related to food, but I always cooked and was around food, and worked in restaurants basically for money when I was younger. But I always was trying to pursue something else because I didn't have a clear vision of how I could reconcile those two things in a way that made sense for me. I knew that I didn't want to be a restaurant chef and I didn't have those ambitions to one day open a restaurant, or whatever. So, yeah, I did a lot of different jobs, but it was always divided. I would do weird little art projects, but then I needed an actual restaurant job to pay my situation.
And then eventually, those two worlds came closer and closer together. And I was doing these projects on the side, very small scale, and friends and people that I know started coming to them or hearing about them. And then eventually, through word of mouth, it evolved into this thing that became my career. And it grew very organically and I was doing bigger projects, and then I saw a world where I could make a living doing this kind of thing. And I left restaurants, that was a long time ago, I was 25. And I left that job eventually because I could make a living doing this other thing. And then it evolved. In the beginning, the projects were a much smaller, less ambitious, and then over time, it's become what it is now, which is in between these two worlds.
And Colin, you and I have known each other for a while and we worked together on some stories back in my days at Departures. And I wrote a trend piece that you were smack in the middle of, which I always love to reference the terracotta cult, which I feel like you are a high priest of in this new world of interiors, aesthetics, that is very of the moment. What is your 60-second origin story and how did you fit into this…How do describe what you do today, which it has evolved since I first knew you?
Colin King: Yeah, for sure. It's so interesting to hear Alastair and Laila about all of this because my path, too, wasn't linear at all. I studied dance my entire life growing up, and I came to school here in New York City for dance. And then, when that had to become the way I paid for things, that was very difficult. And I began seeking stability in other ways. And I moved to LA and I went into this world of personal training, and then into estate management, and then real estate, and then finally landed in this interiors world. And my first job was as a content manager at an interior design firm out in Los Angeles. And it was right when social media was coming up, and it was very self-taught. This design firm had a little shop in the front of their firm and it was antiques and kind of small decor. And I really built their Instagram making these little vignettes, creating these relationships with objects, and really teaching myself through my phone and capturing it that way.
And then I moved back to the city, and I began to try and pave this new way, but I was still doing all these odds and ends jobs, I was still training, I was still consulting on people's social media. And then it really wasn't until I met this guy, Jack Ceglic, who was the creative director at Dean & DeLuca, and he's now in his 80s and he's this prolific artist. And something about his sensibility, I walked into one of his homes and it really struck a chord with me. And I saw objects in a whole new way, and I pitched it to Tom Delavan at T Magazine, and that's when my life really changed. Tom offered me a job, we produced that story together, and I was really interested in capturing these relationships between objects and interiors. And I didn't know what styling was. Growing up as a kid in Ohio, that was not a career, a viable career. And people really told me I was a stylist before I knew what that meant. And so I really fell into it.
(SPONSOR BREAK)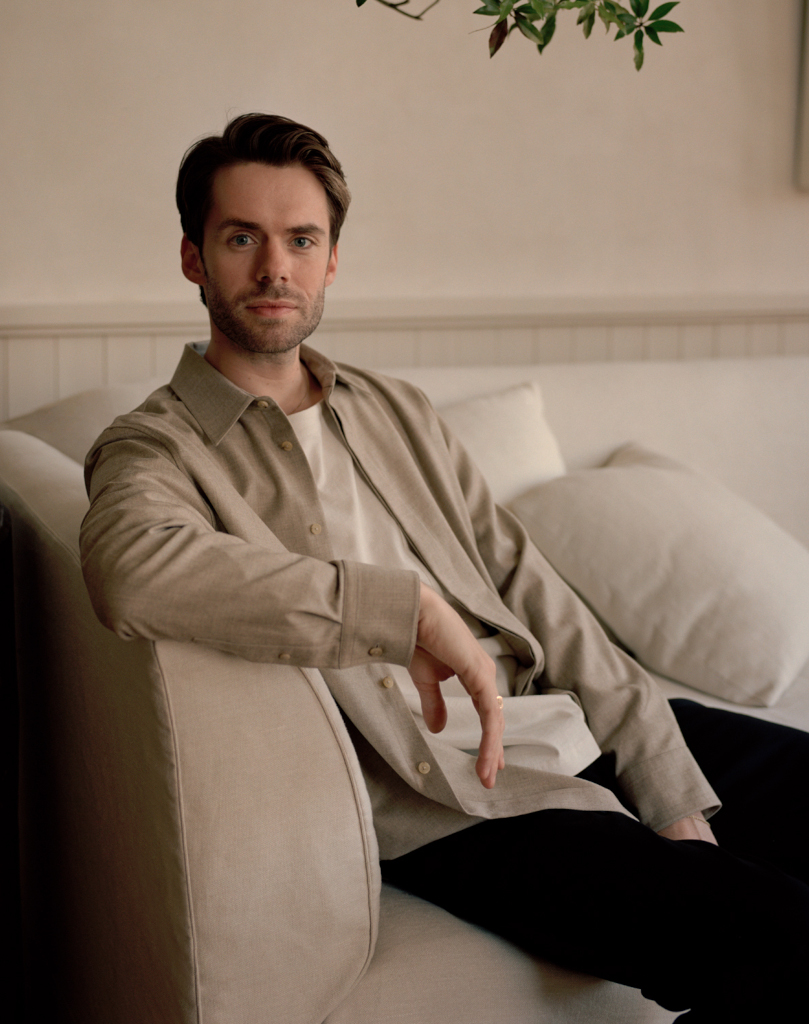 And Alastair, was there a project that you worked on, maybe early in your time, when you look back and you think, "Okay, that was the first time that my own aesthetic or my own signature look, if someone were to look at a job now and go, 'Oh, that's obviously done by Alastair. That's clearly him.'" Was there a project, a breakout project, that you think you really got to go beyond a postage stamp tile, a front of book story somewhere?
Alastair McKimm: Yeah, it actually took a while because I think I needed to…I always had this idea that to become known, you just have to beat people over the head with the same thing over and over, and over, again. I still really believe that, especially in the way that we look at work today. It's like, to have your own aesthetic, I still do the same work every day that I always have, and I think all of us here have that kind of authenticity to the aesthetic. But it took me a long time to really have the confidence to start pulling from all of my experiences. You know what I mean? I think once I started mixing high fashion, and sportswear, and streetwear, and all of those things together, which is really my life story of how I started my journey to fashion in a way. Because like Colin, he was in Ohio, I was in Belfast, certainly, but there was no fashion at all. It wasn't about fashion whatsoever, it was about street style.
And I was a skateboarder, and a surfer, and into hip-hop and punk, and all these things, and once I had the confidence to pull all those things together, which took me a long time–I think I was already fashion directing i-D by then–once I got into that aesthetic, and at that time there was designers coming along, they were doing the same thing, it all gelled together. But it was really designers that live in that space of the melting pot of streetwear, and high fashion, and sportswear that I've always really resonated with. I think Raf Simons had a huge impact on me in the late '90s, when I first started discovering fashion, because I could see the boys that he was casting, the haircuts that they were doing, the silhouettes, the volumes, the culture, the reference points were all things that I'd experienced.
So Raf definitely had a huge impact in that sense. And then, by the time I was putting all those things together myself, it was the Vetements era, before Balenciaga with Demna, and all of that kind of stuff. And I think my reference point was always Ray Petri, who was doing that in the '80s. So, it's almost like my own story, and my own experiences, and my own references just ended up aligning with what was happening at the time.
And Laila, was there a project that you could maybe point out that helps explain to someone, maybe who's never seen your work before, what does a Laila Gohar project look like? What is your style if you had to explain it to a blind person?
Laila Gohar: For me, it was a combination of things. In the beginning, I was doing a lot of different jobs, like assisting artists, and then I worked at this photo studio, and a whole bunch of different things that, in the beginning, I didn't really understand how that was going to relate to what I was doing or where I was going. And as I said, it was these two divided things, but then it became more clear to me, I guess, that all of that was an education. In a way, you train your eye, your sensibility evolves and gets built and sharpened, and you develop a style. And I think in the beginning, it was great I think to just be a little bit naive and young, I guess, that's the good thing about being young. You just go for it.
Now it's different, I guess, because of how quickly we share images and everything just moves so quickly, that I often wonder, if I was just starting out now and you're just bombarded with these images all the time, how that would interfere with developing your own style? I mean, obviously, we all are here in New York and everything's on the internet and whatever, you're not going to be a hermit and just look within. But sometimes, I purposely don't pay too much attention to what other people are doing around me because I just want to keep doing my thing. And I agree with Alastair that you develop a sell over time and then you have to keep going at it, and going at it, and going at it, and that becomes your thing. And there's nuance of course in that, and it evolves.
And sometimes I'll do something and then a couple of years later, I'll be like, "Oh my God, this was the worst thing I've ever done. I can't even look at this." But it's still to any other eye, it looks like everything that I do, "What's wrong? Why is this different than what you did last week?" But to me, it's different. So, if I were to say, I don't know one exact moment, I think there's been many different moments where I've had these moments that I almost feel sometimes like, how am I getting away with doing this? Because yeah, it's not a typical job, it's not a job that I can even easily describe. And sometimes I'll be sitting…Several years ago, I was in Paris and I was presenting this idea to these executives for this thing I was doing.
And I had this PowerPoint Google slide thing, and here, I'm suggesting to do this giant piece of sausage that's like whatever, and it's like these men in suits just looking at French men in midlife. And they just look at me like, "What the hell is going on?" And sometimes I think in my head, I feel like there's this thing where I always think someone here is thinking, "Who let this person in? How did she infiltrate this?" So, yeah, there's many moments like that. They still happen sometimes.
And Colin, you mentioned technology a little bit about viewing the world through your phone. And of course, you and a few others in our world of role of interiors, for lack of a better word, it's come up through this age of Instagram and how this is defining people's aesthetics much more than maybe print would be. Did you ever think where your career would be if Instagram didn't exist, or how that has affected you?
Colin King: Yeah, for sure. I think with my dance training, I've always looked at the world cinematically. Like a kid, I would picture myself in a music video. So, I feel there will be some sort of…with music and what the whole scene would look like. So, there was always some sort of technology tied to what I was doing. Even as a kid, having a little, I remember it was blue and yellow plastic camera, like a Kodak camera, and I would arrange things in my room and take a picture of it. So, capturing these arrangements was always part of it. I think I really enjoyed listening to you, and Alastair, and Laila, about just finding your own style. For me, I did find it through my phone, through photography, because I didn't have any work to show.
I didn't live in a nice apartment. I didn't really styling yet. And so I would take myself on these artist dates. I would either go to the Met, or a gallery, and really find things that I was drawn to and have the confidence to like what I liked. I enjoy negative space, I like a little bit of a warmer, we joke about it all the time. It's like, you do develop a signature style and you don't even know that…I didn't know at the time that I was developing that. I think without Instagram, I think I'd probably be doing the same thing. It's just, you have so much visibility and you're able to share your work and be seen by people you would never normally have access to. When you think about how many people can see what you're doing that you've never met all around the world, it's actually daunting in a way.
I love using Instagram as a resource to see what people across different genres, not necessarily peers of mine, are doing. But fashion, food, art, that's fun to me because a lot of times, I see things I normally maybe wouldn't seek out. But I definitely would be doing what I'm doing now, I just maybe wouldn't be able to share it as widely.
And Alastair, I'm curious, I recently saw on Instagram you were working with Marc Jacobs on a show, you guys were really intently working there together. What are your relationships like when you're working with a fashion designer today? I think a traditional notion maybe for older listeners that think the designer designs clothes, and then the stylist might just dress the models, and decide what shoes to wear, and judge the hair and push them out the runway and be like, "You look fabulous, done," and then, "Done," they're doing everything and you're just serving them. What is your relationship like? What is that interconnected process?
Alastair McKimm: It's definitely a service position for sure. Whenever I've got to work with very established designers like Marc, initially, the fear sets in. Someone that's been working for 30 years, has been at the top of his game, is one of the most prolific designers on the planet, and then he's asking me to work with him. And just like Laila said, I'm like, "Are you sure you've got the right person?" Maybe he wanted somebody else to do this, or whatever. And then I think what takes the pressure off me is when I think that I'm just there to help, and I'm very good at making decisions, I think, and that's how I help because I'm quite quick at decision making. And I think that's helpful for designers because they're really in their worlds.
And there's so many people pulling at them and so many ideas and so much happening, and it's just good to have somebody that can come in and be quite pointed in their sensibility, where it's like, "Let's do this, let's not do that." And also, it's part therapy as well, making everybody feel confident in what they're doing. And I love the collaboration aspect of everything that we do, I don't do anything on my own. So, I just like the energy of people. And I think what happens with designers is very personal for them. I can tell you the way that I work with Marc, or I could tell you the way that I work with Matthieu of Bottega, I could tell you the way that I work with Anthony of Saint Laurent-
Well, tell me, how do you work with Marc? Let's just use him as an example.
Alastair McKimm: The beauty of Marc and the reason that he's still, for me, one of the most prolific designers on the planet, is because he really works in a tiny little team and he has his own floor at the company, he's on the seventh floor and it's like a think tank. He literally works with a very small team, and it's the most creative environment I've been in, because he's only serving his own creative perspective. He is not there to serve a customer, he's literally there to be creative. And for him, it's all about the craft and it's about making things. And there's something very beautiful about that, again, that service of putting work out there in the world, to purely just to be and as an art form. And he's really lucky in the structure that he is in at Marc Jacobs, that he can do that because there's teams elsewhere making the bags, making the shoes, making the runway, like its own specific little pocket of the company.
And he really invited me in in such an incredible way. So, we'd look at fabrics, we talk about everything, from the inception all the way through. And then I would go in, and they work on things, then I get to go back and look at what they've done, and we work on edits together. And the way that we do the runway is really by outfit. So, it's like, this is the jacket, this is the skirt, this is the sock, this is the shoe, this is the glove, this is the hat, everything is preplanned. So, there's no styling. The styling is done in the process, and he's very much a process person. And I think what's really also very inspiring…but the way that he works is that we show…Everything you see on the runway is everything we've made.
We don't make excess, everything is pre imagined, pre-designed, and put together in an outfit. So we know exactly which glove is going to go with which outfit, and we choose the leather swatch and that glove is made for that outfit. And that's very different than working at a big house in Europe, which is much more like, there's so many more merchandising conversations, et cetera, et cetera, et cetera, and it's much more about what stores and which regions, and this, that, and the other. So, Marc has been an inspiring place to work because it's almost like the fundamentals, it's like working with the most genius fashion student on the planet.
And do you have a process that would you approach to every job, whether it's working with a gallery, or working with a design collaboration, like your products with Hay. Is there a process in which you work? Are you someone who takes tons of scouting shots? Do you do tons of research? What is your-
Laila Gohar: I classify the things that I…it's like a pool, and then another pool. The first pool is what I've known for and I've done for a while, which is the food-related projects. And with that, generally speaking…minus the stuff at galleries, which is generally independent and not associated to a brand or some kind of commercial partner, generally, it's a partnership. So, a designer will come and be like, "Okay, we're showing our new collection, or we're leasing these bags, or whatever it is, and we want to invite some people and do something around it that doesn't just feel like a regular opening, I guess." And in that, when it's like that, it's definitely a dialogue and a conversation between the person and myself. And I ask a lot of questions in the beginning, and they show me their references and how this thing came to be, and the evolution of whatever it is and what's happening now, like the end result.
And then I react to that feeling in a way, you react the way that that thing makes you feel, and come up with something. And then generally, there's sketches, and the location plays a big part of it. So, we figure out where we're going to do this, what the space looks like, and then I come up with different ideas, and in those cases, it's related to food. So, I say, for example, "We're going to build this tables. It's 20 meters long, and then it's going to be suspended from here. And this what's going to be on it, and it's going to be in a pattern, or a grid, or whatever it is." And then the other stuff is product design. And that I started doing more recently in the last couple of years. With that, I guess it's a little bit different.
The food stuff is also providing a service because it exists for a reason, and it's to serve a group of people. Whereas with the product design, it's slightly different, it's designing objects, it's not so much a service. So in that sense, it always starts with fragments of ideas. I always feel that there's this chaos in my head, all of these impressions, things that I see, stuff that I collect, and it can be any mundane… I'm always really, really obsessed with all of the construction stuff on the street, those orange cones, and how they mark the buildings, and stuff like that. And I'm always looking at those things, and everything leaves a little impression.
And then, when I do an actual project, it's almost like you go into that bank and try to access it, and then come up with a pattern that makes sense. Most people, if they look at it, they're not going to be like, "Oh, this is a pattern that makes…" But maybe it will make them think something, or feel something, or just be like, "Oh, this is beautiful." There's some kind of thing there and you can't exactly put your finger on it, but it's like-
And at this point, how much is the product part of your business? Is it 50/50, or is it-
Laila Gohar: I kind of weave, go in and out. I get very easily distracted. So, when I do something, I really need to get in there and just be one-track mind for…Depending on my schedule and what I'm working on for a couple of weeks, I'll just be really intensely focused on doing this one thing, and then I'll switch. I'm pretty bad at multitasking and switching lanes. I get very absorbed in the thing. So, yeah, it's not exactly 50/50, it's still more of the food projects, and then, I would say, maybe 40% of the product design.
(SPONSOR BREAK)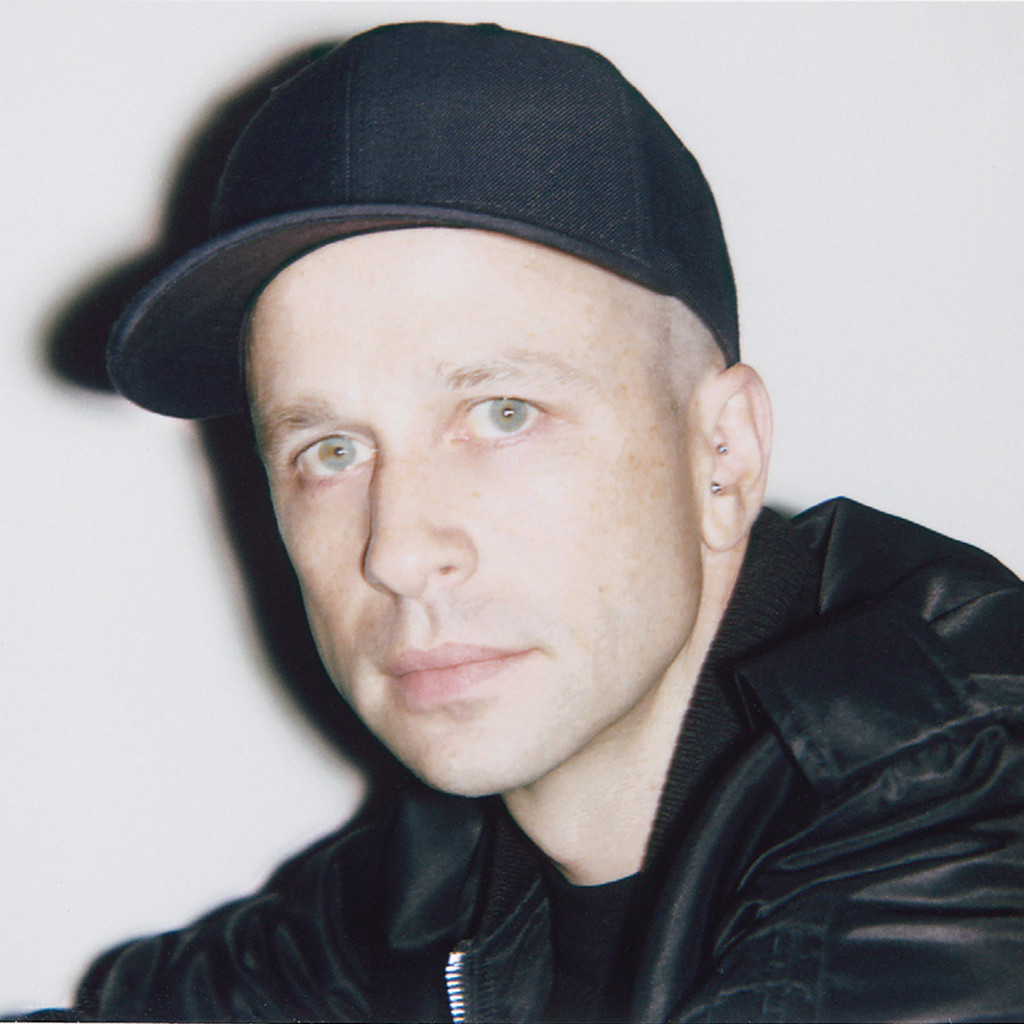 And speaking about branching out, Colin, you have a new book out which is very unique in this world of books about interior style, which is almost, in a way, if you don't mind me saying, is almost has a more of a retro feel. Because I feel like recently, so many of the books that we see are monographs of certain interior designers style. And it was back in the day where books really replaced the internet and they would be like, "This is how you dress, this is prep style, or this interior really defining a certain type of aesthetic." So, talk to me a little bit about this book, and how it happened, and what's inside?
Colin King: Yeah, for sure. Well, the books are called Arranging Things, and it's almost this idea of demystifying styling. And it was interesting to hear you, Laila and Alastair, talk about process because, being self-taught, I didn't think I had a process. It's very hard to distill it in words. And so, when I worked with Sam Cochran who wrote it, and Javas Len who designed it, I really, in that collaborative nature, relied on them as this bird's eye view and this fresh perspective, to look at my work with new eyes how we're going to put this together. I wasn't really pursuing a book at all. This woman, Carla Glasser, she's a literary agent, she reached out to me, she said, "Are you working on a book?" That was the subject line of the email. And yeah, we got this book deal with Rizzoli. And I have a really hard time differentiating the true from the false with my own work.
So relying on these two very visual aesthetes that I trusted was such an incredibly rewarding process. And like you said, inside, I think anyone who I've watched look at it are pretty surprised because of the spectrum of work. There's a chapter called Vivid Detail, which is just a thick chapter full of color, which a lot of people look at my work and don't think that I know how to handle color or work with color often. And like Alastair and Laila said, I am in the service industry. So working with these designers who love color, really going in and abandoning myself and what I like at the door, and really jumping into their world and figuring out how to tell the story that they're trying to tell in a way that is digestible for people, and it shows off their work in the best light because I respect people who really can use color well.
And I think, sometimes, like Tom Delavan and I always talked about, using neutrals is just easier. So, yeah, and I learned through them, walking into these AD shoots is like a masterclass. I just got off a call planning for an AD shoot on Friday, and talking through art, and objects, and florals, and all of those things, because a lot of these designers get one chance to capture these rooms that they've spent years working on. And I've learned so much through books and through photos. So I really take my job seriously because a lot of people will never get to walk into that room. And a designer can really only show their work through images and photographs and how it's captured, and they usually only get one shot. So it's really important to help in any way I can, really bring their vision to life.
Journalism is actually such a big part of everyone's world, even though most of what you do is more of in service of a creative community or in other industries, like Alastair with i-D, Colin with AD, or Laila, column with How To Spend It, I'm wondering if there's a story or an issue though that you guys have worked on lately that you think was impacted by the way you brought your eye to things, that your own specific eye, for lack of a better word. Alastair, is there something where you put out there into the world through i-D?
Alastair McKimm: Yeah. Obviously with i-D, there's hundreds of people involved in every issue, but I think my job is to at least set the tone and lead the way, and then just help everybody to execute their work. But for me, the pandemic was a huge learning curve, because it was something that we could never be prepared for. And I remember in March of 2020 thinking, "Oh, I guess we're going to close the magazine." Literally, one day, I was ready to close the magazine, and then the next day I was so excited about what we could do that we'd never done before. I became Editor-in-Chief in 2019, so I'd done three issues before the pandemic. And my favorite issue that I've edited to this day is this Summer of 2020, which was right in the midst of the chaos.
And I remember it was just about this idea of connectivity, and how we could do this and what we should do. And again, the creative community came to me with different ideas and what we could do, and how we could make work. And we just kept going. Everybody got on Zoom and we just kept doing it. And so much of the work was shot on screen and so much was done remotely. And the cover of that issue was Pharrell and we didn't want to shoot him on Zoom or FaceTime, so we actually sent the camera equipment to Miami. And his music engineer that was working with him during the pandemic, he was living with him in quarantine, the music engineer set up the camera and we basically did it all from London on Zoom and FaceTime, and directed Pharrell with the equipment in his garden in Miami.
And that was the cover of the magazine. So, it was like, even trying to take this idea of…Obviously, a lot of that issue we shot on screen. Juergen Teller did iPad stories, and it was a lot of the iconic photographers and creative collaborators of i-D, but just doing things in a different way. Mario Sorrenti did a drive-by shoot, where he went and drove around with Mary, his wife, and took photos of all our creative community in New York, and went upstate and shot all over New York. And it was amazing to put that issue together. And then we had a lot of portfolios of work that came in, and personal projects, and things that people were thinking about. And the very first shoot we did during the pandemic was Willy Vanderperre, did a shoot we called Home Alone, where he literally FaceTimed all the supermodels in quarantine in their homes, wherever that was, all over the world. And we put that out as a digital project because we wanted to do that quickly before we could actually print an edition. So just stuff like-
And do you think that the fact that you joined in 2019, and you coming from a styling background rather than coming from being a words person, that this is essentially your moment to shine because you were able to be flexible and creative in the way that-
Alastair McKimm: I think it was just our moment to survive. It wasn't even about shining. It was about, okay, what do we want to do? I-D's been going since 1980, so it's certainly not about my legacy, it's the brand's legacy. And I just love the brand so much, I was like, "How are we going to make this work? How are we going to survive? How are we going to continue?" I just didn't want to shut the doors and I didn't want to go fully digital. Because I think, for us, the print edition is such an important part of the digital landscape. Without the print, we don't have the nucleus for all of the other stuff that we create. And I think it was really important. And honestly, that first issue was meant to be a 'zine, and then it became like, "Oh, we'll do a small issue."
And then it became just a normal issue, and I actually had to order more paper. There was so much incredible work that was coming in through the door. I was literally in Canada in a basement putting that issue together. Like I said, I've worked my way from assistant all the way through to Editor-in-Chief, so the brand is in my blood at this point. I fashion directed for five years before I was editor, and even then, I was really involved in all of the creative conversations. Like Laila was saying, I hate it when people ask me what I do because it's such a long conversation. It's really fucking boring, to be honest, because it's like, I do this, and this, and this with this person. The question has to be more specific because, what's the difference in being an editor of a magazine and being a creative director, or being a creative director and a fashion director, a fashion director and a stylist, or a stylist and an editor. We all do everything. It's just a bunch of people making work.
And Laila, tell me about your recent collaboration with Hay and how that came about, and what do you think made it successful in your mind?
Laila Gohar: Is it successful? We're yet to know, it's new.
I think so, people like it, I like it, it's successful. I mean, that's a very valid question. What is success today? Maybe I don't know, you tell me.
Laila Gohar: I'm just messing around. Well, actually, I also relate to the pandemic, in that, I met the founders of Hay and became friends with them. And Mette Hay, the woman is called Mette Hay, we became friends and we had just maybe a similar way of seeing things, something that felt aligned even though she does something quite different. There was a kind of synergy. Yeah. And so over the years, we became friends, and she knew that I didn't have any…definitely no industrial design experience. I had never made an object outside of what I did with food, which was more set design, kind of. We would make certain furniture, or things, or whatever, that was more temporary just to serve a specific purpose for a limited amount of time. Anyway, she knew that I didn't have any experience doing that kind of thing, but she asked me if I would be interested in making a collection of objects for Hay.
And I was really into the idea because it felt like a little bit jumping into the unknown. But there was some familiarity, in that, I think I was thinking about it and approaching it in a similar way. But I was very busy before the pandemic with all the different projects that I do, so I wasn't able to commit to doing it right away. But I was like, "This sounds great, but when am I going to do it? It requires a lot of time." And then basically, with the pandemic, in my job, there's no such thing as Zoom, or working from home, or whatever, it's very tactile and we make things with our hands that people literally consume. There's no other way to do it.
And in the beginning, as we were all navigating these uncharted territories and trying to figure out how, across the board, we're going to continue to do our work, people are like, "Well, how do we take this digital? How do we do online?" Blah, blah, blah. And honestly, it made me really depressed because I just couldn't…To me, I'm very tangible in real life, until this day, I barely know how to use Zoom. I'm impressed that I managed to figure this whole thing out. And whenever I have the opportunity to do it in real life, to me, it feels much more intuitive.
So anyway, but when everything came to a standstill, I was like, "Oh, shit, now how am I going to keep doing this thing?" And I don't want to just do these digital things, it just felt like it wasn't really who I am. So, I called Mette Hay and I was like, "Hey, I think I have time now. It seems like we all have a bunch of time, so why don't we have a conversation about this?" And then she was totally on board and yeah, I basically got into doing that. And I started with this, a thread of an idea, and then a collection evolved around this idea during the pandemic. And it kept me quite positive because I remember there were talks that things will never be the same, and we're never going to be able to get together again, and all of this kind of thing. And I was making plates, and jugs, and things that people need for entertaining, to use on a table and to come together.
So, it was a light at the end of the tunnel, like, "Oh, eventually, we're going to be able to use this stuff again, and this is why I'm making it." And it was an interesting process also, because Hay is a Danish design company and they have a very specific aesthetic, of course, there's things within it that I can identify with, but it's not mine, I didn't create that. So in a way, very quickly on, very early on, I realized that I'm not just making my dream objects for myself, that's not the point of this, this is to serve a purpose, and they were very open to my different ideas.
So, it wasn't like they told me, "Oh, you need to work within these palates or within these materials." In the beginning, it was very open, but I realized, yeah, they've spent years doing that, they have a very specific aesthetic and a customer that's buying these things, and I need to make something. While maybe it could challenge the person in some ways, or they go towards something that a little bit outside of their comfort zone, it needs to fit within that world, and I'm not just here making things for myself. So yeah, I saw it as a fun challenge or a mission.
(SPONSOR BREAK)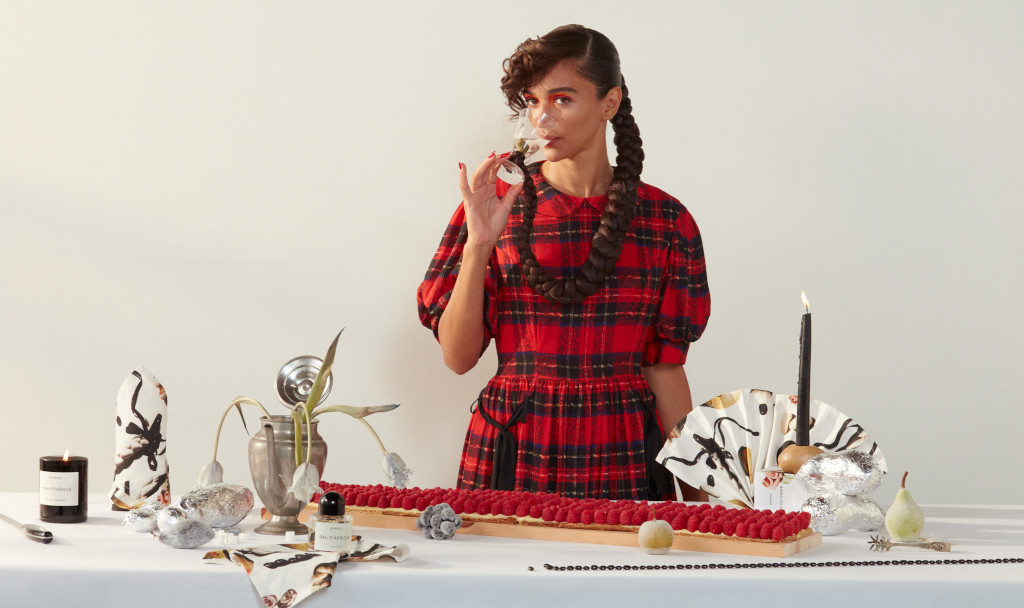 And speaking of missions, everybody here is a multihyphenate, does lots of different things for different people, have any of you defined what personal success looks like in terms of career goals or where things are going? Obviously, with everything being so fluid, and nowadays so project-based and so collaborative, and no one's here is necessarily climbing a corporate ladder per se, like things used to be, Colin, have you ever thought what success looked like right for you now? Because it seems like a lot of stuff has changed for you, now you're designing product, and you have collections with rugs, and objects, and all sorts of things with the brand Menu, and you have your book out. So what is success? Do you think about what that next thing is, that you think success even is for someone like you?
Colin King: Yeah, for sure, it's something I think about often. And I definitely don't think it's a tangible, material thing, because as I venture into all of these things, and there's books, there's product, I don't know, I don't feel successful, if that makes sense. I think success to me really is, if I had a plate in front of me with everything on it, it's being content with that, and wanting everything on my plate and not looking around at everyone else's plate, wishing it was different or saying this isn't good enough. I think true success is contentment and really being happy with what I have and not wanting for anything more. And I don't know what that looks like. I really don't. I think putting one foot in front of the other, staying present. I've just learned to start saying no, I used to say yes to everything. And I'm such an experiential learner.
I love learning, so I'm chasing all these experiences to learn, whether it's the editorial, or the more commercial, I just love being in the work because that's where I learn and that's where I thrive. So I'm just going to keep saying, yes, I'm going to try the projects I really want to do and be a little bit more selective, and see where it takes me because, again, I didn't know this was a job, I wouldn't have known to ask to be here and to be doing this. I've had a lot of failures, I've had a lot of successes, I think being open to both learning from them and just to keep trying, to keep creating. I love what I do, I love working, I really do. Sometimes I can beat myself up because, one, I'm just hard on myself. But sometimes I can beat myself up for working too much.
But I don't know, it's okay, I really, really like it. I really like what I do. And yeah, I don't know what the future holds, and I think I don't know what I would even ask for, so I'm just going to keep going and we'll see. But success to me is really being content with where I'm at, exactly where I'm at, with exactly what I have. And I don't know if I've experienced a full or a lot of that, but there are occasions where there's immense gratitude for just being here in this beautiful apartment even. So those are little successes. It's not the grandiose things, it's just waking up here, to be honest.
So, in this today's world of styling, I wanted to ask you guys, since you're always on all the time with events, and Instagram, and all that kind of thing, doesn't seem like anyone really has a life outside of design, and we're also exhausted all the time. I'm wondering, does anyone here think about retirement?
Colin King: I hope to have a little home, fully immersed in nature. I don't know if I'll ever retire, I hopefully will always be tinkering, and working, and creating, and composing. And yeah, I don't know, I imagine being somewhere near the ocean with a lot of lush foliage that I can have a garden and grow flowers and just… I don't know, it sounds so gay, but yeah, typical gay retirement.
Alastair McKimm: I'm like, "Shit, Colin's really thought about this." I need to start thinking about this retirement fund.
Colin King: I just know what the place looks like, but I don't know what I'm doing.
Laila Gohar: I'm too neurotic to think about retirement. Maybe I'll go visit Colin in retirement in his nice home with his nice flowers.
Colin King: Yeah, exactly.
Laila Gohar: I don't know. No, it totally freaks me out. The thing that I sometimes think about is, as we were talking earlier, for a big part of my work is service related, and it's ephemeral. I spend a ton of time thinking about and obsessing over these things, and then they happen, and there's a beginning, middle, and end, then it's over, and there's not anything tangible that's left. And then obviously, with product, that changed a little bit and now there's a tangible thing that's left on Earth. And that idea for a long time really freaked me out. I felt like a huge sense of responsibility of making things that stay, because I feel like there's already so much stuff out there and just so much junk, for lack of a better word, and I just felt this huge sense of responsibility of contributing to that in a way.
And it's like, "Why make another thing when there's so many things?" But I guess, the older I get, and I don't know, I feel like, not to get very dark, but the closer I get to eventually dying, the more I think about that. And I think, "Oh, well, what's going to be left? Do I want anything left behind?" I read this interesting thing about legacy, and they interviewed a whole bunch of people, and it was just funny to read people's different responses. And not to make it about women, or men, or whatever, but in the end, it felt like a lot of men were very concerned with what they leave behind, and the legacy, and what's going to be here. Whereas within this group of people that they interviewed, a lot of the women were less interested in that and more in leaving an impression, or a memory, or things like that.
So ,I don't know, I'm becoming more okay with the things, but I still feel a huge sense of responsibility. Sometimes I think at the end of my life, I'll be even more okay with it and I'll be making sculptures or something, that's a large format thing and I'm just like…I don't know, I think about that, not so much about retirement.
Alastair, what sort of impression would you like to leave in the world of fashion and style?
Alastair McKimm: Yeah. I just think what Laila said is so beautiful because I always find it really laughable when people talk about their legacy because there's so much ego involved. It's like, really? Leaving a legacy? I think it's just important to try and be a decent person today, really. I don't know-
Is that hard to do? For someone who's not necessarily in the world of fashion, did you find that hard to do? You're not a newcomer to the industry, you're working in it your entire life, it's a really tough business, do you find that something that we just say is like, "Oh, we just want to be a good person." But actually, do you find that hard?
Alastair McKimm: Yeah, it's a daily choice, isn't it? And it definitely goes against the grain of, I think, humanity. But I don't know, it's funny, I know so many amazing people that work in fashion, dear, dear friends who are super caring, and creative, and beautiful people. And I think fashion gets this bad rap, it's a bit like the caricature of fashion and what that is. And I think we've done a lot in the last 20 years during my career to see change, of how people behave, and how we operate, and how much of a community it is. And I think that's what's so amazing about i-D magazine, is it really is just a community platform.
And it's taken me many, many years to go from being extremely selfish, and competitive, and ambitious, and egotistical to try and be something else. I'm not trying to say that I'm some kind of saint, it's just definitely something I think…I guess it happens with age, and experience, and also being able to achieve more than I ever thought I would, and trying to be grateful for that. And just at the end of the day, I'm just a backup dancer. I don't see myself as…anyway, on the front lines, I'm here to help and just guide some creative community through something. And I think I just have to stay there because if I don't stay there, then what am I thinking about? My legacy? And should I write my autobiography? It's completely ludicrous.
Then there's a lot of people that get into that headspace, where they just start drinking the Kool-Aid, or whatever that phrase is, that I don't think I've ever used that before, but there's the first time for everything. And I think there's a humility also to getting older in the fashion industry. At the end of the day, it's like, "What are we trying to hold onto? Clawing our way through something?" And at the end of the day, as you get older in this business, your job is to try and usher in the next generation. That's it. Because otherwise, you just get bitter, and you just feel old, and fat, and tired, and ugly, and all of these things. But if you're actually helping a new generation come up, then they actually appreciate what you're doing for them, and you're helping them, and there's an energy, and you feel connected to the youth, then you're excited and inspired, then that's a really amazing place to be, I think.
Laila Gohar: And I think i-D does that exceptionally well.
Alastair McKimm: And that's the legacy. Like I said earlier, the legacy is i-D. The legacy is the people that I work for. And as we've all been talking about, we're in service industry, we're working for other people. And I think as soon as we start to think we are the person, and we are the brand, and we are the ego, then it's just going to be miserable.
And I'm curious if anyone here could work with anyone else in this little trio I assembled. What would you guys want to do together? Let's put some fun ideas out into the universe. And maybe there's a brand, or an investor out there that would want to-
Alastair McKimm: Invest in my vacation.
Or even three of you on…Yeah. There's a hotel somewhere.
Colin King: Alastair, if you design a furniture collection, I'd love to style the campaign.
Alastair McKimm: Oh, that would be an honor. I'd probably just be ripping you off, to be honest.
Colin King: That's fine. Laila, no, I remember the first time I experienced one of your installations, I can't remember, it was in Brooklyn, there was this very long table and everything was covered in salt-
Laila Gohar: Oh, yeah. Had to freeze, yeah.
Colin King: …and you had to break it open. Yeah. That was so incredible. I think it's funny because so much of your work is experienced in 3D, it's very tactile, it's very experiential, where I think Alastair…I mean, Alastair styles at fashion shows and things like that. But yeah, I think, I don't know, I would love to do more 3D in real life things, because so much of my stuff is two-dimensional. So, even at Alcova, Laila and I both showed there with the rugs and-
In Milan?
Colin King: Yeah. And that's Salone. So I don't know, in real life, something very cinematic, where it was design, fashion, food, could be really fun in some way.
Alastair McKimm: Yeah. Definitely.
Laila, what do you think?
Laila Gohar: I love collaborating with people, and all of my work is collaborative. And I think the collaborations that I'm most happy with often start with… it's a conversation in a shared sensibility, in a shared way of looking at things, as opposed to like, "Let's do this together, let's design a chair together," or whatever, and it's more like a conversation. So yeah, that's the way that I love working the most, and then it happens organically, and that would be a nice conversation to have.
And what's up next for everybody? Alastair, what issue are you working on? This podcast will come out…in the next season, it starts in May.
Alastair McKimm: In May, yeah. So we're actually just starting this week on the Summer 2023 issue of the magazine, which comes out in June, so right after this. But yeah, we really work on one edition at a time. So, we just sent Spring to the printers, which is very exciting, I'm really happy with it. And honestly, we're just on the fashion show tree, and there's just fashion show, after fashion show, after fashion show. And I don't go to a lot of them, but I'm going to Paris next week. I'll be in Milan, then back in Paris, and then on vacation, my new love.
Colin, what's next for you?
Colin King: Obviously, the book is coming out in March, so it'll already have been out. Hopefully, everyone has one. Yeah. And then I was shooting my next collection with Beni, my fourth collection with Beni in Paris. And yeah, there's-
Beni Rugs.
Colin King: Beni Rugs, yes. A lot of exciting products, stuff coming out, and even some exhibitions over the summer as well.
Okay. Laila, what's next for you?
Laila Gohar: I feel like all of our responses are really similar, which is funny. But yes, I'm also going to Paris, also going to Milan. And I have several different projects also here, and going back and forth, and I guess this is coming out in May. I'm going to be having a baby in May, trying to figure out how to trick my doctor and my boyfriend into continuing to let me travel two weeks before.
Alastair McKimm: See, this is the most exciting part of this conversation, it's having a baby.
Do you know? A boy or a girl?
Laila Gohar: Yeah, it's a boy.
Alastair McKimm: Well, that's so awesome, Laila. Congrats.
Laila Gohar: Thanks.
Oh, congratulations. Wow. Are you ready?
Laila Gohar: No. I think people lie when they say they're ready. How could you possibly be ready? I don't, I'll just figure it out. I get waves of just huge anxiety and I worry about everything, from practical things like, is the baby going to be healthy, to financial things, to how am I going to juggle my life, whatever. But then I guess it just happens and you just figure it out. It's the way that we're all here.
Remember that whole wish about vacations and weekends where you can do whatever you want?
Laila Gohar: Yeah. That's why right now, I'm really…Yeah.
Thank you to Colin, Laila, Alastair, Ethan, and Rebecca for making this episode happen. The editor of The Grand Tourist is Stan Hall. To keep this going, please follow me on Instagram @danrubinstein, to learn more. And sign up with their email for updates at thegrandtourist.net. And don't forget to follow The Grand Tourist on Apple Podcasts, Spotify, or wherever you like to listen and leave us a rating or comment, every little bit helps. Till next time.