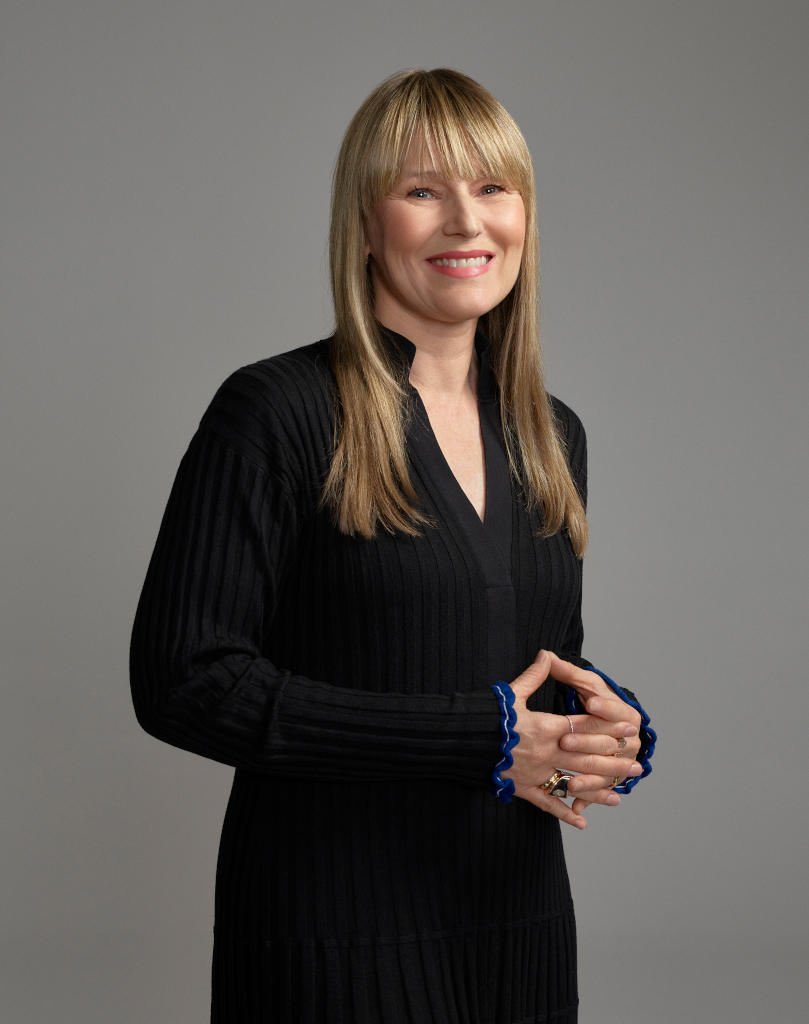 SHOW NOTES
If there's one magazine that truly sets the standard for excellence in design, it's Architectural Digest. On this episode, Dan speaks with Amy Astley, the title's Editor-in-Chief about how she broke into magazines, her years at Vogue, breaking boundaries by launching its spinoff Teen Vogue, her thoughts about taste in the Instagram era, and the importance of embracing the new to stay relevant.
LINKS
Astley's legacy at Teen Vogue can be seen on some of the magazine's greatest covers, assembled by the now-online-only title.
Explore Marc Jacob's home, one of Astley's first stories for the magazine, which was compared by the magazine as "Yves Saint Laurent's spectacularly layered Paris apartment, Bill Blass's aggressively refined Sutton Place digs, or Halston's haute-1970s Paul Rudolph townhouse."
For the magazine's October issue, the cover story—the home of model and actor Adwoa Aboah—was also featured on the magazine's YouTube page for one of their highly viral "Open Door" videos.
Listen to this episode
TRANSCRIPT
Amy Astley: Even the word "taste," I almost now avoid it. I think it's a loaded word. There's a real trap and kind of an old think to just saying, "This is good taste and this is what we show, and this is bad taste and we don't do it," because I just don't think it's modern. I think it closes out a lot of possibilities and a lot of people, and in the end, AD really is about people. It's about the people living in the homes because, what do people talk about and what do they remember? Not a sofa or a table, they remember the feeling they got from the magazine, the people in it, the energy.
Dan Rubinstein: Hi, I'm Dan Rubinstein, and this is The Grand Tourist. I've been a design journalist for nearly 20 years, and this is my personalized guided tour through the worlds of fashion, art, architecture, food, and travel, all the elements of a well-lived life. Welcome to the first episode of Season Eight. This is officially our biggest season ever of weekly episodes that will take us all the way into the holidays, and yours truly has had an amazing summer, interviewing such an incredible group of tastemakers and visionaries from around the world, but that's not all.
We're also proud to announce our new digital home for The Grand Tourist, thegrandtourist.net. There, you'll find transcripts of each episode as they're available, as well as images and links to everything we've talked about. We'll also have a ton of new and inspiring content from outside the world of audio, as well as a newsletter called The Grand Tourist Curator, where you can stay up to date on new episodes and get a little cheat sheet to all of the important and inspiring things that cross my desk. Make sure you sign up today with your email at thegrandtourist.net, and now, on to the program.
Today, the common wisdom says that it's influencers and celebrities that call the shots in determining what's moving the culture forward, and that the age of the print magazine editor is firmly in the past. My guest today proves that wrong. As arguably the world's most influential tastemaker in design, she sets the tone for a global collection of magazines, websites, and yes, wildly influential social media platforms from Instagram to TikTok, and brings a sophisticated eye and open mind to an entire industry, Amy Astley.
If you're an avid listener of the podcast, you probably already know her as the Editor-in-Chief of Architectural Digest and the Global Editorial Director for the magazine's international editions from France and India to China and Mexico. While the title is more than 100 years old, it became the juggernaut it is today under the direction of Editor Paige Rense, who ran the book as a trade bible in the '70s, '80s, '90s, and 2000s. Condé Nast, the publisher of Vogue, GQ, and Vanity Fair, acquired the title in 1993. From the '80s 'til today, if you are published in its pages, you're in the club, and your career, whether you're a designer, architect, or boutique shop proprietor, is given a sign of approval most would kill for. When a designer makes it on to the legendary list called AD 100, well, your success is all but assured.
Amy Astley took over the publication in 2016, and in some circles was criticized for not having enough of a design background, which she and I will get into, but today, she's proven the naysayers wrong with a brand that thrives both online and off by embracing the realities of the current media landscape. Like many editors, publishing came to Amy almost by accident. She grew up in a college town in Michigan and originally pursued ballet as her first passion. When that didn't work out, she found herself at Condé Nast working at the late and most beloved magazine, not to mention my alma mater, House & Garden.
From there, she went to Vogue where she covered beauty and then on to launching the highly successful and critically claimed Teen Vogue before taking the reins at AD. Full disclosure, I do contribute to AD on occasion, and we have many connections and former coworkers in common. Hi, Mare. I caught up with Amy Astley from her office in New York to discuss her youth as a hopeful ballerina, how she cherishes her formative days as a young editor covering design, what life is really like in the trenches of American Vogue, what she learned about youth culture creating Teen Vogue, and how she faced down the peanut gallery to ensure that Architectural Digest will be fluffing pillows and exploring incredible homes for another 100 years.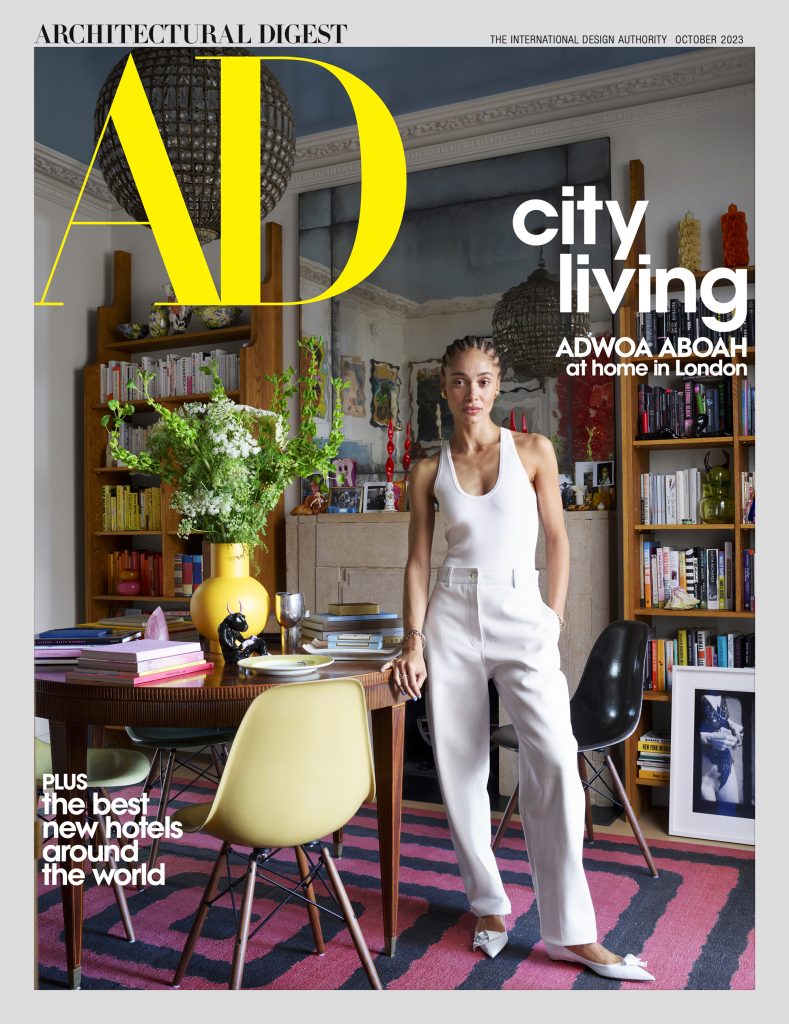 Well, thank you so much for doing this. I really appreciate you taking the time during this, as we all know, an insane summer for everybody, but of course, summer is the busiest time for those in the magazine business, getting ready for all those big fall issues that everybody loves. Of course, I know you professionally like many in the design world do, but I don't really know too much about your early life. I heard that you grew up in a college town in the Midwest. Is that right?
Yeah, I grew up in East Lansing, Michigan. It's a college town, Michigan State, and my Dad was a professor of art, drawing and painting, studio art, and he is an artist. I grew up around artists and professors of all kinds of esoteric things like Venetian history, which isn't esoteric, but one of my Dad's best friends actually built gondolas, you know? So I—
Mm-hmm.
—grew up in a creative and, I'd say, intellectual environment with my parents. I fell in love with New York when I was young through my father, who brought me here a lot. He, as I mentioned, was an artist and we actually lived in New York for a while when I was young. From age 11, I fell in love with New York City, and I was trained as a professional ballet dancer also. I just was in New York as much as I could be, so I moved here as soon as I was out of school.
What did you study in school?
English literature.
Okay.
I realized when I was 18 that I really just wanted to be a professional dancer, to be perfectly honest with you, but I sort of had that crisis at 18 that I realized I was going to be in a regional company. I wasn't going to be in the New York City Ballet. I went to a really great ballet school in Pennsylvania called Central Pennsylvania Youth Ballet that's trained a lot of great dancers. I had friends who were really making it, but it was just that it's very harsh world. It's a very harsh world, ballet or like elite athletics, and you just know. It's very clear if you're going to make it or not make it, and wisely, I realized that I was always going to be in the back row in a regional company. I kind of had a crisis at that point and I decided, "Oh, I guess I better go to college." I studied English lit, and like I said, I've always been a bookworm from childhood, a huge bookworm, a big reader and writer, and probably next to sort of movement storytelling has always been my other passion.
What kind of books did you read growing up?
Oh God, I just read everything. I was voracious. I lived near a public library and I used to walk there every weekend and get a pile of books, seven or eight books, and I would literally, especially in the summer, literally read them over the week and then take them back the next weekend. I think reading taught me how to write and how to edit maybe more than being an English major or anything like that, but as a kid, I was reading everything.
I can remember cycling through The Chronicles of Narnia multiple times or, even as a little girl, Little House on the Prairie. I was fascinated by Laura Ingalls Wilder and this family who everything that they consumed or wore or ate, everything, that they did it by hand. I was always fascinated by that. Then, obviously, I was an English major in college and graduated to, I guess, maybe more sophisticated literature, but I'm still such a reader. I read The New York Times every day, thousands of emails per day.
That counts, I think. I hope that counts.
It's not—
It doesn't, but—
–the best kind of reading for your soul, but—
That is absolutely true. When school ends and you come to New York City, you said that was your sort of dream to come to New York directly? Or is that—
Yes, I was desperate to get back to New York. My whole life in high school, I was constantly negotiating with my parents to let me move to New York without them so I could pursue my ballet training here rather than in the Midwest.
What year was that when you came here?
I came here in 1989 as soon as I was out of college. I graduated early from college. I was desperate to get out, and I came directly to New York. I lived with friends of my parents who were very good friends of mine, too. They were artists and one, the man had been a student of my father's, one of his favorite students. I knew them very, very well, so these very wonderful, kind, generous people, I lived in their loft in the Bowery, which was pretty rough back in the day. I pursued working in publishing because, as I said before, I love storytelling along with dance. I was always intrigued and fascinated really by words and pictures and how they work together telling a story.
I felt that magazines were the right place for me. I liked that mix of words, text, and visuals, which as I've told you about my childhood, I think it makes sense. It was an intensely visual…I was in museums and galleries my whole life. My brothers and I always were sort of like, "Oh, more museums, more galleries," but that stuff as a child is so great to be taken everywhere and told about art from a young age. My father's obsessed with art, so I think it's natural that I moved into this world where I could take my love of reading, of text, of words, of writing. I am a writer, I am an editor. I appreciate writers a lot, and then my love of visuals and marry them in magazines.
My first job, I landed the job at House & Garden. I was the Editor-in-Chief, Nancy Novogrod's assistant. I was her second assistant. There was a first named Elaine Hunt, and Elaine had been Diana Vreeland's assistant, and Elaine trained me, so I was trained by an assistant of Diana Vreeland's. I knew nothing, I was just like this kid from the Midwest, but the people at House & Garden were…It was a magical place, Dan, like a life-changing place. I often talk about Wendy Goodman and her and Nancy Novogrod and Dana Cowin and Charles Gandy, who's no longer with us, Carolyn Salas, Jacqueline Gonet, Elizabeth Serbeyoff, and Martin Fuller. There were just so many people who were formative in my career. They were very kind to me, Katy Marin, Senga Mortimer.
I was trained for about five years at House & Garden. It was amazing training. All those names I just reeled off, those were just the editors I worked with. They took me under their wing. They were incredibly kind, really generous people, very caring. There weren't that many assistants and there weren't that many young people. People were always saying to me, "Oh, my gosh, you're a unicorn." I don't think people said unicorn back then. They found me very unique because most young people weren't that interested in decorating, and so people were very generous, they were very kind. I mean, Dana Cowin took me under her wing and really trained me. Margot Guralnick, Susan…I'm just losing Susan's last name, our amazing photo editor. These people were just at the top of their game and they trained me.
They all trained me, although I physically…I started working…I worked with Nancy, and then eventually, Nancy promoted me and I worked for Carolyn Salas, who's a great decorating editor, and I worked for Wendy Goodman, and I worked for Steven Drucker. I worked for a lot of people, a lot of people. I was spread around. I was helping everybody. There were no assistants. It was run on a shoestring, it was lean, and I just learned and learned and learned. I really respected all the editors.
In fact, the reason I ended up at Vogue when House & Garden closed, and House & Garden closed, by the way, when Mr. Newhouse bought AD. That is the reason House & Garden closed, and I know that because I was called into the room where it happened with him and James Truman. I was there. I heard it with my own ears and I was present, and so I'm telling you facts. He said, "As you all know, I have purchased Architectural Digest," which was based in L.A., "and House & Garden is redundant." That was it. It was over. It was a very harsh thing to reckon with, but I was young. I was about 25, and I understood, "Okay, I feel like I'm with my family, but I'm not. This is a business."
I never forgot it because it was very painful. I mean, I being so young could kind of rebound, but the more mature editors, they were absolutely devastated. They had invested decades of their life in this and they had families and many more responsibilities than I did. I think it was a formative experience, but in that sense, which is a harsh sense, but in the more happy, optimistic sense, I was really trained in decorating there. I was always in the D&D building. We got literal fabric swatches to try to do the credits. It was a pre-internet age.
(SPONSOR BREAK)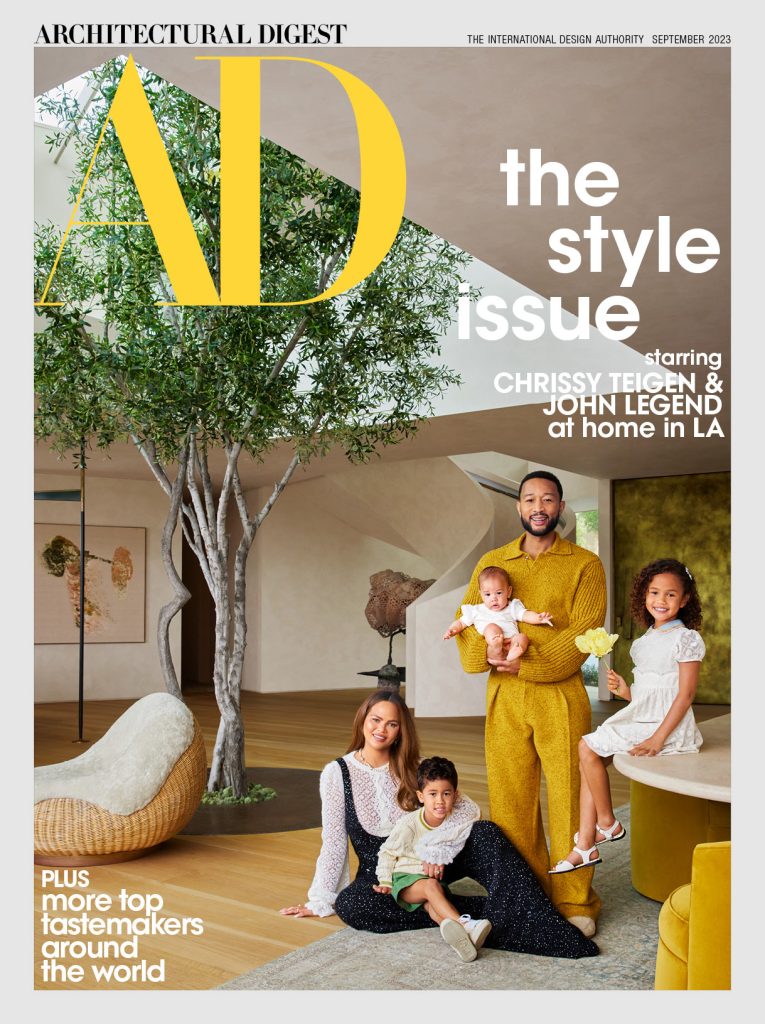 I'm curious, what do you remember from the design world at that time? How would you characterize that sort of House & Garden universe—
You know—
—you know?
It was magical. I worked with some of the same decorators I work with today, Stephen Stills and Ford. One of my best friends was Michael Formica, who passed away about three years ago, but I met him there. I worked with Peter Marino, I worked with Charlotte Moss, I worked with Bunny Williams, so really the elder statesmen now because this is going back a long time. Those people were certainly in their prime and they've continued to be, which is an amazing thing about the design and architecture world. Quite different to fashion. It's few and far between that you see fashion people have that kind of longevity. We're talking 30 years or more, really.
I saw a lot of the same people, but of course, the world's opened up and there are many new ones, and that's exciting, but I love that the field has room for both the kind of elder statesmen and new people. It's faster moving now, but it's still a slow-moving world, design. I mean, it takes a long time to build a building or renovate an apartment or decorate. It's expensive, takes a lot of expertise, and I guess the reason I'm saying that is after House & Garden, I moved into fashion, so I'm always comparing the fashion world and the design world because they have so many similarities and so much to teach each other. I like the slightly slower move of the design world, and your question was, how do I think it's changed or what was my perspective then? It was a very European product, House & Garden. It was American and European, and Architectural Digest felt very L.A. to us, you know?
Yeah. It was very L.A.
Lighting, shoots at night, pillow chops. We were always like, "Oh, oh."
Yes, it was very—
AD didn't send its own stylists. They didn't do their own flowers. Paige Rense was an amazing businessperson. She didn't spend money there, and the photos were submitted by the designers and architects. House & Garden was…we produced all the shoots. I was on set, especially when I was Wendy Goodman's assistant, and she was doing pictures a lot with Oberto Gili at that time. Most of their stories were produced together and I was the assistant, so I was doing the production. I went on the shoots that were local. Certainly there were no budgets for me to go and shoot Armani in Pantelleria, assist when they were shooting Armani on the Island of Pantelleria.
I didn't do things like that, but I would assist in the local shoots, which meant mopping the floors and ironing pillowcases and rolling up electric cords, lamps and things like that. I was literally… Wendy and Roberto were looking through the camera and saying, "Amy, move the pillow. Move this, move that. Shift this, shift that." I was doing it with Fernando Bengoechea, who was Oberto's photo assistant. I mean, this was an amazing, rich history. That's what I'm telling you. The amount of training and experiences I had there were…I was so lucky and it just happened to me. I just landed at House & Garden after college, but I was incredibly lucky.
Then, you get sort of cold-dunked into the world of Vogue, and—
Yeah.
I'm curious what that year zero was like for you. What that cold plunge from that very kind of…I don't want to say motherly, but a very kind of warm, cuddly decorating world, even though it has its foibles, to then go whoosh into early '90s, late '80s Vogue.
Supermodel era.
Supermodel era, like, you know—
Yeah.
What was that like?
Dan, how did you know? You just said it all. I'm so impressed that you just said it. That's exactly what it was. Well, so yes, so House & Garden closed. As I told you, Mr. Newhouse said it was redundant at that point with AD and House & Garden, and this wonderful man named Charles Gandy, who had been the Creative Director at House & Garden, he didn't have an assistant and I often assisted Charles. I just loved him and I'd be like, "Charles, why are you standing at the copy machine? Let me do that." We became very friendly and he was another great mentor to me at House & Garden, and he left House & Garden before it closed and he went to Vogue. He worked with Anna and he wrote features, tons of cover stories. He was a huge talent and a great writer.
When House & Garden closed, he told Anna about me. She was like, "Oh, is there anyone young there who I should meet and talk to?" There were a couple of jobs open and he said, "You should talk to Amy, Wendy Goodman's assistant." HR called me the same day that House & Garden closed. I was called to go and interview at Vogue, and I remember thinking, "Oh, can we do it tomorrow and get my outfit together?" They were like, "No, now. She's ready now." That was my introduction to Vogue and to Anna and to the fashion world, a very fast-moving world, not slow like design and architecture at all.
I went. There was a job in the beauty department as a beauty associate. I cant' say I totally understood what beauty meant but being a visual person and a storyteller, I consider myself a style journalist. I can write ab out a lot of different things, to be honest, I think like you, and I just thought, "Well, let's work at Vogue." Vogue was hot, it was super-hot. It was just a on fire kind of product, you know?
Mm-hmm.
Deeply influential.
What did you learn about beauty? What did you learn about beauty after…Now you're looking back, you're like, "Well, what—"
Business, beauty is business, and I'm still…It was, again, just what…My career has just been a series of really lucky things that happened to me. I was always open and receptive to the things happening. I was very open and receptive to House & Garden, and then Vogue was a much tougher place for sure, but I was open and receptive to what was happening. I met incredible businesspeople. I was interacting with Leonard Lauder regularly, and I learned that beauty's a business. I always said the beauty business, you know?
Mm-hmm.
It was there in a golden time of seeing incredible female entrepreneurs. Not only female, but there were many. Also, companies like MAC, they were all being acquired. Stila was a female company. Bliss Spas, Marcia Kilgore, who started Bliss, which was just a juggernaut in the business. There was nothing like it. Stila was Jeanine Lobell. These incredible businesses that women, not only women. MAC was a Canadian company, but they were started by entrepreneurs, and then they were acquired later often by Esteé Lauder, but sometimes L'Oréal, and I was there in that heyday of these businesses growing by these very visionary people who were entrepreneurial. It was a whole new kind of beauty. It was something different from your mother's makeup or from mass makeup like CoverGirl and Revlon.
I watched these creative people make these products and eventually sell them to big companies, and honestly, Dan, it was so interesting. For me, I consider my job now, it's a blend of creativity and business. It's both. You cannot be a successful editor-in-chief. I launched and founded Teen Vogue and then, I think, reinvented AD, and it's always about being receptive to business, being open, being curious, being receptive to new technology a hundred percent—
Mm-hmm.
—and marrying creative and business, marrying creative and business. That's what we do, and I feel that each step of the way was an incredible moment for me in learning, and Vogue was creativity and business both. Watching Anna, how she operated and made this incredible, huge empire, and for me and my little fiefdom, I mean, the beauty industry was just ginormous and drove so much money into Vogue and into Condé Nast. I learned a lot.
When it comes to Vogue, especially with the movie and it kind of captures this place in the public's imagination about style and fashion, and any TV show about a character that goes to work at a fashion magazine is somehow patterned off of Vogue. What do you think is the most common misconception about life? I think at the time it was 4 Times Square maybe, what life in that office and working in that sort of whirlwind as you explained of back then, especially of personalities and contributing editors and Marie-Chantal of Greece and—
Yes, it was really—
—you know, and all that kind of stuff.
—it certainly read as glamorous and all the outside, the magazine was glamorous and the parties were glamorous, but the day-to-day work was grueling, and that's probably the misconception. People just don't…Why would they want to ruin the fantasy? It was just grueling, hard work, and we didn't have the technological tools we have now. I can remember after the fashion shows in Europe, we would wait weeks for those plastic sleeves to come in with slides in them. That would be the backstage images which we would use for our stories, and then we would duke it out for the slides and somebody would steal the slides for their pages. We didn't have the kind of technological tools that we have now at our fingertips, at our desk, so it was really, really hard, and even communication was hard.
Yeah, I'd say that was probably the misconception was just that it was sort of a grind in its own way, but also so satisfying to make a big, fat magazine beautiful, and people were waiting for it. They were eagerly waiting for their Vogue to arrive or their House & Garden because, again, it was a different time. You didn't have Instagram. You didn't have the internet until like, I don't know when it was, well into the late '90s. It wasn't what it is now. This is where people got their information, whether it's about fashion, beauty, social life, culture, food. It was all coming through newspapers and magazines.
And—
Incredible.
—Teen Vogue.
Teen Vogue.
Teen Vogue, they kind of go, "Hey." Was it had already been around when you had started?
No—
Or—
—no, Teen Vogue was Anna's idea. Teen Vogue was Anna's idea. She was inspired by her daughter Bee, who was…I met Bee when she was five years old. Now, Bee's a mother of a little child, so I have known her a long time, and Anna was inspired by Bee. It was totally Anna's idea. She wanted to do Teen Vogue, so she asked me to do it. Over the course of the 10 years I worked at Vogue, yes, I became the beauty director. I also did the section called Index, which was a fashion section in the back, and I did special insert magazines for different ad clients. I thrived and I grew there, and what I learned with Anna, and I'm going to answer your Teen Vogue question, what I learned there is that a really good manager of people sees their talents before they see them themselves and pulls it out of them, much like a ballet teacher who makes you do stuff you didn't think you can do and won't let you stop until you do a triple pirouette.
Anna's like that. She could see if you had the guts, the grit, if you could make it. She and I get along great because she's a worker, I'm a worker, and we were aligned on what we were doing. She was the one who asked me to do Teen Vogue, and I distinctly remember saying, "I don't really know anything about teenagers." I had one little baby when she asked me to do it, I think. She said, "You're going to figure it out."
What do you—
"I know you'll figure it out."
What did she pull out of you?
Think bigger, think broader. Stop being in your box. Open your mind and challenge yourself. I did four test issues while I still worked at Vogue. That was a particularly grueling time for me. I had, as I mentioned, a little baby, and I was doing a lot of work at Vogue. I was also making these test issues with not a lot of resources or help, but there were a few great people at Vogue who were interested in what I was doing, namely like Camilla Nickerson, who's like a genius fashion stylist, just the best. She thought it was fun because she loved Streetwear and it was a chance to work with young upcoming models and do things she couldn't do in Vogue with denim, with things that were not…This was a different time. You didn't really shoot a lot of jeans in Vogue, you know what I mean?
She had a lot of fun. Camilla was a great collaborator on Teen Vogue, and I give her a lot of gratitude for making it so cool and giving it a look because she's such a great stylist. I did a lot with her and other people, but it was a grueling time in my career during the test issues. There were two a year, so it was like a fall and a spring issue, or a spring and then a fall issue. Then, that took two years and I didn't really know where it was going, but at a certain point I was called in by Mr. Newhouse, and that was in 2002. It was in…Really, it was in June of 2002 because it was like a week before I had my second child. I was heavily pregnant, and he said, "I've decided to launch Teen Vogue as a standalone, and you're going to be the editor-in-chief.
I think I was one of the last editor-in-chiefs that he named and selected and that he worked with, as I worked with him for years showing him the book, which was also incredible. June, I had my baby and I spent the summer pulling my staff together for Teen Vogue, and we came back to work in September. Came to work in September and did our first issue, which had Gwen Stefani on the cover. Herbert shot it and it was the February/March of 2003 cover. I ran Teen Vogue for 13 years. It was definitely editor-in-chief training, and we did a lot of things first in the company. Our website was vibrant. I was the first person to have a social media manager in the company, and I learned a lot about social media at that time. It was like MySpace.
Right, and Tumblr possibly.
Yeah, and Tumblr, exactly, and I hired a lot of incredible people there who have gone on to have amazing careers. We had Elaine Welteroth, Phillip Picardi, Emily Weiss, who started Glossier. Just there was a lot of talent that came through our doors, Eva—
And—
—Chen.
Oh, of course. Yeah, and thinking about Teen Vogue back then, I mean, today, teens create their own content on social media, but at the time, you were creating content for teens, which in a way that was very common at the time. There were a lot of teen magazines. Many of them have kind of fallen on hard times or closed or evolved or have gone online or whatever. Would you say…Did you learn about American youth by being essentially a kind of a pied piper for this sort of American fashionable youth culture at the time?
Mm-hmm. Well, Teen Vogue was incredibly successful. It was so gratifying to work on something that was so well-received by the industry, by advertisers, and mainly by the audience. All those three, and this is editor-in-chief school, I learned you got to have all three. The industry, the advertisers, they can align, but not always because the industry is like the broader group of creative people, and then the business, the advertising, and then the audience. It all aligned at Teen Vogue. It was such a unique product because the other teen books, and you're right, there were many at that time. There was like Teen People and Elle Girl and Seventeen, and I don't know if you'd call Jane a teen book per se, and there are a few others that I'm forgetting now.
There were like five, and slowly they all fell away, but Teen Vogue is still around. It's not a print publication anymore. I left in 2016 and it had a few more print issues after that, but it was a real success story. Out of the gate, it just exploded and it was so successful and it was so fun to work on. 2008, the crash was where things changed and also the world changed so much. I mean, by that point, it was just such a digital world, but your comments are very astute, Dan. At that time, kids didn't make their own content. Yeah, maybe they had Tumblr and MySpace, but it was kind of rudimentary and the audience just embraced our message so much, which was a very girl-centric message.
What I was starting to say is the other teen books that existed, and there were a lot of them, tended to be very boy-centric. They were ostensibly for young women, but they were really about boys and men. It was always about how to attract men, which was not the point of view we took at all. We didn't do stories. They were just full of stories about how to land a boyfriend and games you should play to intrigue guys and kissing and not kissing. Our information was matter-of-fact. We did stories on sexual health, what you need to know to be healthy and safe, fact-based, you know? We just didn't treat women as an appendage to a man or how to get a guy, and they loved it. Times have changed, but at that moment, it was a radical message.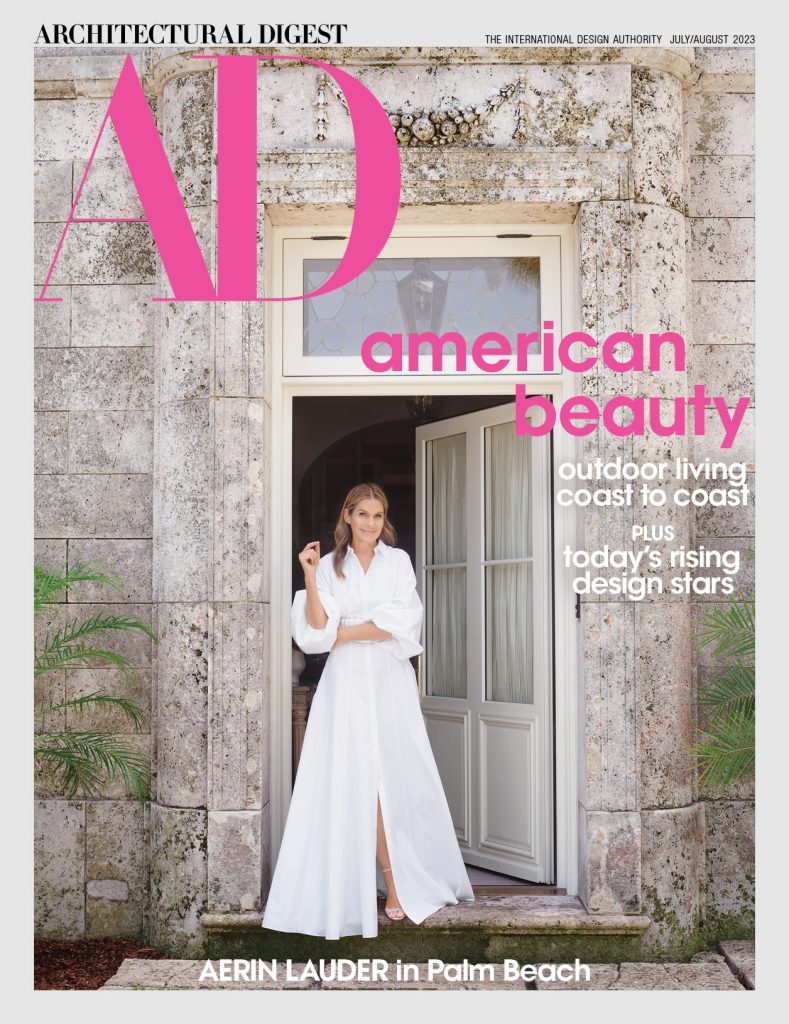 One of the things that always sticks out in my mind is that in my memory of Teen Vogue, especially in the early print days, was kind of the Euro size, the smaller kind of like…it was trim size as we call it in magazines, but it was half the size of the normal magazines. You could kind of fit it in your pocket. I was always curious. That also seemed like really oddly radical and risky back then. Now, it's easy to laugh about it, but I mean it was kind of a big deal at the time. What was that like?
It was Mr. Newhouse's idea a hundred percent. Again, I was there when it happened. I'm not telling you things that aren't accurate. He said, "I want to test the small size," that they had already been doing Glamour in the UK at the small size, and possibly in other markets, I just don't recall. He said, "I want to test this size in the U.S.," and he wanted to test… I mean, he was a genius and he loved magazines and he loved magazine editors. I loved working for him. He wanted to test that size in the U.S. he wouldn't risk taking any established magazine. You weren't going to do that with Vogue or GQ.
He just had this instinctive, "I'm going to try it with Teen Vogue," and it was the perfect idea. It made us different. It made us different, as you say, cute. You could fit it in a backpack or a purse. Distinctive, cute, different. He had the right instinct about it. He absolutely had the right instinct about it. The only place where it hurt us was that it wasn't standard size for racks at checkouts, and at that time you had a big newsstand that…Huge. You'd sell half a million copies on the newsstand.
Yeah.
This doesn't exist anymore.
Did that—
It does not exist anymore.
Did that make it not work well enough that they didn't use this trim size for other titles?
People…I think that that is true. I think because it was irregular that they didn't do it for anybody else, but it stayed for Teen Vogue as just a point of difference that was cute. It may have hurt us a bit on newsstands. I can remember being in all these endless newsstand meetings like, "Well, it slides down in the rack and all you can see is the top of the logo, Teen Vogue at the top. You can't see the image of the celebrity or the cover lines." We never changed it. I think there were places that made a special rack for us, too, as I recall now. I haven't thought about this in a long time, Dan, but they did. I think the bigger takeaway is like, "Wow, look how technology's changed." We used to fuss about the size of a magazine in a rack in a physical brick-and-mortar store that people would go in, and guess what? We did sell hundreds of thousands of copies a month. Now that's a non-issue, but yeah, Teen Vogue was an amazing play.
Fast-forward a little bit to 2016, you're at Teen Vogue and talking about maybe frank discussions about physical health and hemlines, and then all of a sudden comes another knock on the door about Architectural Digest. Was that—
Yeah.
Take me through that.
Okay. Well, I ran Teen Vogue for 13 years, and I think I had accomplished the things I wanted to do there, and as I said, the world had changed so much. You said it yourself at the beginning, kids are making their own content. Kids were on YouTube. I could see the writing on the wall. I had two young daughters. You could see, rather than looking at a magazine, they would just open their YouTube and look at some girl in her bedroom in Michigan doing eyeliner. I knew before people in the industry were talking about it. I was living it through the kids who read the magazine and my own kids, and I was like, "This is changing in a big way."
Also, the adult magazines had started to go so young, so the things that Teen Vogue did, our look, our fashion look, our celebrities moved into the adult world if you think about it. Elle, Vogue, Harper's Bazaar were suddenly shooting our celebrities instead of the mature women that they used to do, so I saw the big shift. I saw the influence of Teen Vogue on everything that was happening in the market, and I really was ready for my next challenge, but I didn't know it was going to be AD. This was, again, Anna taking me by surprise, but aware of me, my talent, my abilities, my abilities to manage people and my creative abilities. She just came to me and she said, "I'm thinking about making a change at AD. Would you be interested?" I was like, "Mm-hmm."
Don't forget, this was my dream job, but you've already heard I started at House & Garden. Anna knew that. She hired me from House & Garden. I think she and I have a long-term bond over gardens, interior design, and architecture. She once edited House & Garden herself. It's a kind of a mutual obsession, I would say. There are a lot of people when I started at AD who would say things like, "Oh, she's a fashion person, Teen Vogue," but they didn't know, and why should people know your whole story? It's not their job to read your resume and be bored by it, but if someone would listen or if they'd take a moment, I'd say, "Hey, I was trained at House & Garden." I mean, I just told you the photographers and the stylists and the editors I worked with, and then I pivoted, and Vogue was a very enhancing place for me.
If I hadn't worked at Vogue and then Teen Vogue, I wouldn't be the editor I am now at all at AD. The reason I know Mark Jacobs, who was my first cover, is because I worked at Vogue and Teen Vogue, and when I got the AD job, it was May of 2016. That's when your September issue… it should be shot, but instead, I was just planning it because I started here after Memorial Day. I came, there was nothing here for the September issues, nothing I wanted to use for my first issue, and especially coming from the fashion background, I was like, "This has to be really good." People don't want to hear, "Oh, well, you planned the issue a year in advance and she just started three months ago." No, I was just like, "I'm doing a triple pirouette. I'm going to knock it out. It's going to be a quadruple." You know what I mean?
Yeah.
I'm knocking it out, and so I got on the phone. I didn't even have an office at AD yet. I was doing this from my Teen Vogue office. I started calling all my friends. I'm obsessed with interior design, Dan. I mean, I'm obsessed. My whole life has been talking to people about their homes, and I just started calling my friends. I called Giovanna Engelbert and got her house into that September issue. I called Amanda Brooks and got that amazing house in the Cotswolds, and called Mark Jacobs for his townhouse in Manhattan, which I knew he had been renovating and I knew about his art collection because many of my friends are artists and are in his collection. He's collected them. I knew what he had and he gave me his house. Boom. All these people, by the way, turned on a dime. I was like, "I have to shoot in two weeks."
Wow. Well, listen, that's the skill set you need to use every day now.
That's the skill set, and so that's something you get from fashion, move fast, and all those fashion people, they're used to it, too. They're not slow. They're like, "Yep, I'm ready." Mark, I still say thank you to Mark for that cover. It was amazing. I put his dog Neville on the cover with his Instagram handle. The printers at Condé Nast thought it was a mistake, but it was me announcing it's a new day and making a digital stake, too, and a younger feel. I still thank Mark for that cover, for coming through for me. It wasn't easy, He was like… Telling someone you need to shoot in the next two weeks is not convenient, and you know what he said to me, Dan? He said, "Well, I was saving it for you."
Oh. Well, that's pretty good. Maybe he knew something.
Well‑
Maybe he knew something—
No.
—more than another—
It's not literal. It's not a literal thing like literally saving it for you. He was saving it for the right thing. His house was amazing, and I understood what he meant. What he was saying to me is he was waiting for the right moment to put his amazing house and his incredible art collection out there in public. That offer of the cover of AD, the September cover, my first cover, it felt like the right thing for him. He is an incredible human being, and that comment to me is really…it's really sweet.
Was there a…What was that first meeting like when you're taking over? Was there a conversation of like, "AD has this extremely long sort of glorious history in design and here are the challenges and where we'd like to go in the next 10, 20 years?"
The amazing thing about Condé Nast is people tend to let the creative chart their own course, which is one reason I've worked here for a long time and really loved it. Nobody told me Teen Vogue has to be this way. It was all my gut, like, "This is what it's going to be." I did the same thing with AD. It was like it needs to become…It needs to get into the digital age. It needs to not be just a print product, but certainly continue as a print product, and it needs to innovate and broaden its reach, broaden its audience, be more a part of the cultural conversation and certainly be buzzier and less stately.
I described it as a sleeping beauty, and it was a sleeping beauty. I knew that it could be so much more, and I will say, Dan, when it was announced that I was coming to AD, there was that set of people who said, "Oh, she's a fashion person. How can she do this?" There was another set of people who said to me, "Why do you want to do AD? It's so boring. It's my Granny has it. It's in the dentist's office. You ran this amazing thing, Teen Vogue, that was so culturally buzzy and young. Why do you want to go to this old thing?" I was like, "Oh, no, no, this is Sleeping Beauty. I'm going to change it."
I had a lot of confidence that I could do a triple, and that's what I did, Dan. That's what I did. I was just like, "I'm going to build up the social media following, I'm going to build a video business here," which you see we have a huge business on YouTube, 6 million subscribers, far more subscribers on YouTube than print subscribers. That's a huge audience seeing your content. Build the website, which we did, and build an E-commerce business, build AD PRO, build Clever. Now, we're on the AD PRO Directory. That was my grand plan is that we would bit by bit build out our digital audiences.
First was social and web so that we could launch new businesses, which you see with PRO and Directory. I'm really gratified that the industry and the audience were there with us and that we were able to achieve that while maintaining the prestige and authority of the magazine. Also, it's a lucrative piece of our story, but now we're not just print revenue. We have a much broader base of revenue. It's good to be diversified, and this is I go back to business. You asked me about doing beauty at Vogue, and I really understood. I mean, you can't spend too much time in that industry and not be exposed to people thinking about business. In the fashion industry it's a little more sheltered, I think, you know?
When it comes to Architectural Digest today, how do you define? I don't think you probably run into people who don't know what it is at all, but do you have a way of thinking about that simple question of, "What is AD?"
Well, it's the International Design Authority. That's what it says on the spine of the magazine and I still go by that. I'm the Global Editorial Director, so I actually oversee and work with all the other editions globally. I always would have to come back to that as its core mission, the International Design Authority. I think we want to challenge, inform, and entertain and inspire audiences wherever they are, so that's whether they're on YouTube or whether they're on Facebook, Instagram, TikTok, we've had a very successful TikTok launch. Whether they're a print reader, whether they're on YouTube, we have to sort of hit all those different pieces, entertain, inspire, challenge, lead, influence.
To me, that's what AD is, and within the design space, of course, always within the design space. I felt that AD could have a lot of elasticity. What I mean by that is that it didn't have to just be this stately, grand thing, rich houses for old, rich people. I felt that was very limiting demographic. Where do you go? Where do you go from that if your whole audience is like older people? I mean, you have to be bringing in young people.
(SPONSOR BREAK)
How would you say if you compare your House & Garden days in the beginning of your career to your time now to AD, is there anything that you've shifted in terms of your own taste about design that maybe is a little bit different today than it first was?
Yeah, I mean, it's such a good question because even the word "taste," I almost now avoid it because I think it's a loaded word and it's kind of limiting. Yes, when I was young at House & Garden, it was all about the taste of the editors. It was a highly curated environment, and my AD is also highly curated and edited. I present what I want to present, but I also think there's a real trap and kind of an oldthink to just saying, "This is good taste and this is what we show, and this is bad taste and we don't do it." I just don't think it's modern. I think it closes out a lot of possibilities and a lot of people. In the end, AD really is about people. It's about the people living in the homes because, what do people talk about and what do they remember? Not a sofa or a table.
Some obsessed people remember a wall treatment, but they remember the feeling they got from the magazine, the people in it, the energy. You remember Dakota Johnson's charming house and her garden, wherever you experienced it, in print, on YouTube, on social. I just did Inez and Vinoodh's house in The Hamptons. It was on the cover with the two big Noguchi lanterns. I love that house. I love their style. I love their loft in New York City, which was also in AD. You might visually remember that, and oh, those amazing photographers who lived there. You might remember Drake, Drake's huge mansion that he built from the ground up in Toronto. Drake's an interesting person, He's a culturally relevant person, and I that, I think… We just did RuPaul in May. In May we did RuPaul. It's interesting to see how RuPaul lives, and I'm interested in his taste, his story.
In the end, if this goes back full circle, I'm a journalist. I'm telling other people's stories. It's not that interesting for me to keep telling my own story, even though that's what we've been talking about, my taste, my taste. I have taste. I have my own taste. Of course I do, and there are houses I love and houses I don't love, but I don't live in them. I've had to really train the people around me, the staff, and outside people within the company, within the industry sometimes. Okay, Dan, people will say to me, "Oh, I really hate this house, So-and-So's house. I just hate it. I would never want to live there." There's a comment you'll see online, and it's all I can do to say, "Well, you don't live there. Good for you. You don't live there."
It's their house, and you should just open your mind to it. Do you think RuPaul's an interesting person? Just open your mind to how RuPaul's living. There's a ton of creativity there. I just like presenting different ideas about how people might live, and I don't want to be trapped into this little tiny box of like we just show this one kind of taste. I mean, when I got to AD, certainly it was tasteful. Yeah, you know what I mean? I was just letting that land. I want it to be culturally relevant. I want it to be culturally buzzy. I want it to be something people are talking about, and that is through showing a variety of different ideas about how you could live and different people, you know?
Obviously in this world of things like you mentioned like TikTok and YouTube, which is such a huge part of the AD world now, has it been hard to adapt this sort of traditionally trained editorial mind that you mentioned into a world of five-second video clips and memes and things like that? Or what has that sort of experience been like?
I mean, it hasn't been hard for me because I'm a Gemini. I like communication. I like storytelling. I mean, this is the theme of our whole talk, right? You missed I'm a bookworm, I love storytelling. I like putting words and pictures together, however that may be. I'm open to new technology. It's like the kiss of death not to be, so for me, no problem to embrace YouTube, to embrace video, to embrace…I love TikTok. We just take our open doors and cut them down, and it's like this whole new generation of people are discovering even old open doors like Dakota Johnson that they may not have seen. It was several years ago, so I really welcome it. It's a new way to use your content and to build audiences, and I think for my staff, the people who work with me know. They're onboard.
Not everybody has the same skills, but we have sets of people who do video, who do social, who do print. The print editors contribute, especially to the website. Then, we have a web staff, too, which makes it sound like I have a huge team and I don't, but we're very hybrid and we work in synergy together. I look at all the content. I always talk to my team about wringing out the content. If you're using it in print, how do you use it in YouTube? How can you use it on the web? How does it work in social? What videos can be cut for TikTok? Just getting more out of what we produce, you know?
Now, in most recent years, you've added global to your title, and you're now overseeing lots of ADs around the world, from I'm assuming Spain and France and many others. What was that experience been like? What have you learned from now being the godmother of all the ADs from around the world, each with their own unique local perspectives?
Yeah, I mean, your questions are really…You're a design journalist. They're well-phrased because you basically just said it in your question, they each have their own local perspective. Each of the editors in every market, they're an expert in their market, both their audience and the talent, so I leave them alone as much as I possibly can. I advocate for them and try to get them more resources, I think I've worked very hard to turn them into digital thinking editors, which they weren't. They've all shown a lot of growth in digital.
The main thing that's really happened through this globalization at Condé Nast and at AD is content sharing. I mean, that's in the end what it comes down to, the syndication and content sharing, and they've been really, really positive. I think each AD has managed to keep its own unique flavor for its market, but now people have access to the shoots from all over the world. I look at things from India and Mexico, certainly from the four Europeans. They look at my things. They can take my things and you can take it kind of in real time. You know what I mean? You don't have to wait three months. In the old days, you could have it and syndicate it, but not for 90 days.
Hmm.
In the digital era, who wants the story 90 days later? We just dropped our first global cover on Tuesday, which was John Legend and Chrissy Teigen. It was the first time all the ADs have done the same cover, but everybody did their own take on it. India and the U.S. had the actual celebrity couple/family on the cover and the others used an image from the house, which they felt suits their market more. For me, it's always just been letting them be as independent as they can knowing their markets, but giving them access to the content sharing, which honestly the syndication is amazing boon for the website because you have so much more content.
Who has the budget to create that much more content? Nobody, but if you can just start pulling it, particularly they can pull from the U.S. because we are the biggest, but we also pull from them, and the Europeans share a lot. Honestly, it's just been a great experience and a successful experience for us. Of course, it opens my eyes. I see amazing projects I wouldn't've otherwise seen. I've learned so much more about design in India, in Mexico, yes, in Europe, but we've always worked very closely with European-based designers, you know?
How many titles altogether?
We also have China, which is a license. I think it's 10 and we're launching the Middle East.
Oh, okay.
Yeah, the Middle East will be…the first issue will be out in October. For Europe, it's Germany, Spain, Italy, and France. Then, there's the U.S., there's Mexico and India. China's a license and the Middle East is coming.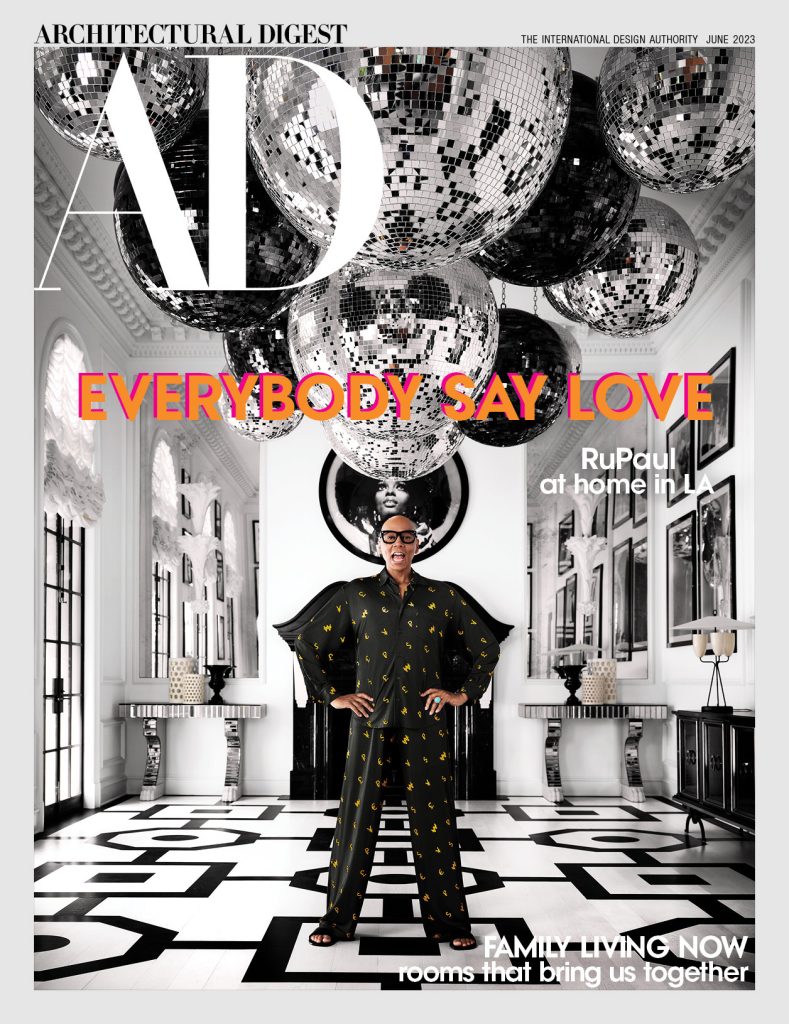 There are a lot of designers that listen to this podcast. If you had to give them a few nuggets of golden advice about succeeding in the world of design today, whether it's how to get into AD or just in general, what would you tell these young designers listening?
Well, the thing is when I started at AD, also it was very frustrating to me, and I am going to answer your question, but I hated saying no. I had to say no all day long. It was gutting. It was really depressing for me and for the other editors, too, but you just had a magazine and we can only run about five houses in an issue, maybe six in a big issue, so basically you're saying no to people all day long. I knew when I arrived I have to build a vibrant website and vibrant social media space where all these wonderful projects can be seen, celebrated, promoted, but I can't put them all in the magazine.
It was hard, Dan. In the beginning, people were print-centric. They didn't want their project to be shown on the website. They considered it less-than. I worked with… I had hired this wonderful man, Keith Pollock, who I go way back with and I love. He's at West Elm now, and I was like, "Keith, we got to make this website very desirable so that we can help show all these projects. We want to show them. We don't want to say no all day long." I'm really proud that we managed to make a website and social platforms that are huge, have millions and millions of eyeballs on them, more eyeballs than even on print. I know print is beautiful and prestigious, and now people are excited to have their project shown on our website and on our social platform.
I am answering your question, but I just wanted to back up and say that was a huge effort. That wasn't nothing. That's like a lot of people working to make a compelling space where we can show so many more projects than just in the magazine. I'm very happy that that worked and we do that now so there is a lot of space. People should submit their projects. They should submit them to the right people. That is Alison Levasseur is our Decorating Director. We have two editors who work on Clever, which is more small space living, so you can send…you know, I don't want to say more modest projects because that sounds pejorative, but a designer's visual, They can see if their project might be better suited to Clever, which is more clever living, or if it's more suited to sort of AD Classic, submit photos. Take good quality photos and keep at it.
Also, Madeleine Luckel, I should have said Madeleine Luckel. She oversees the home tours for ad.com. She's great. She responds to people same day/next day. We don't let projects sit around anymore like the old days, which we're notorious. We quickly respond to people. We let them know if it's good or bad news so they can move on. Send good quality pictures. Send final photography if you can. We vastly prefer it. We don't spend a ton of money on shooting projects. We spend some shooting projects for ad.com, but if you can provide good, well-styled, well-lit professional photography, it's better. Keep trying to talk to those editors. Say, "What are you looking for?" Honestly, look at our Instagram and see what we choose because here's something people don't understand about the social platforms.
Just putting up tons and tons of projects isn't efficient. You want to put up projects that are intriguing enough to people that they go the link in the bio and they go to the website. Social media drives. The reason we invest in social media is to drive people to the website, which is a monetized space. I'm just going to be quiet and let that sit. People don't understand it. The end game isn't Instagram. For us, the end game is them liking the picture enough on Instagram that they go to the link and they click and they move to our website where we have traffic and business.
We understand what houses people are going to be intrigued by on our Instagram and what they are not, and think about the visuals of Instagram. It's less cluttered, it's more bright and light. If it's very dense and heavily layered and multi-patterned, and dare I say Grandmillennial, people don't like it as much. I don't want to flatten out design into just what people like on Instagram because if you look at ours, you'll see a wide variety of projects, but it is a reality that people need to think about.
Mm-hmm. Is it a frustration that sometimes the world is getting flattened to it's become harder to get people to go to any website, much less your own?
No, because I still show what I want to show. We still know if it's a great project and we'll show it. People like dark and moody. They do. Oliver Freundlich did a great project in a Brooklyn townhouse. It was in the issue a couple of months ago and I post it in AD, posted this beautiful black… The bathroom was black with a beautiful light fixture. It did crazy well, so it was moody. Moody images can do really well, but sort of like cluttered granny, people are not responding to it, and I think that's fine. If we love it, we'll still show it. You've seen houses and projects like that in AD. We feel very much that we can use our own judgment, but there is a method to the madness with Instagram House Tours, and I would also say to designers start a little smaller and learn as you go. Make a relationship with editors at Clever, you know?
If I were to say what's the number one thing you love about your job the most at AD, you hate saying no, which of course, everyone that's always—
I hate that.
—really hard to do, but what do you love the most about it?
I hate saying no. I mean, Dan, I love everything. I totally thrive on it. It's wildly busy. I'm pivoting all day long from budgets to text to a European HR problem to digital stuff here. I'm just pivoting all day long. I feel like air traffic control. It actually suits me. I do have the right metabolism for it. I've seen people who don't and it's a killer, but I can multitask. I can pivot. I delegate like mad. I trust my staff so much. I don't micromanage them. I'm always saying, "You decide. Let me know what you decide." I trust them. I think it makes them happy and productive. I mean, I've been managing teams for a really long time now and bossing my family around, so I know how much structure to give to people and how much to let them be independent. I think everybody does well when they understand the where we're moving and why we're doing it. I try to get a lot of consensus on my team about. "Why are we doing this house?" I want everybody to buy into it.
Sometimes one thing I'll hear a lot is, "Oh, AD only does celebrities." Well, it's not true. It is wildly untrue. Just pick up any issue. There are all kinds of houses in there and they're not all celebrities. The celebrities just get a lot of attention and they're a piece of our business. It's a piece of selling magazines. It's a piece of moving traffic on the website. It's a big piece of YouTube. It's everything. It's not everything because we have other kinds of videos, but it's huge on YouTube. It's big on TikTok. We have a lot of different kinds of content. If you on AD's YouTube channel, you'll see historical house tours, historical things that have a lot of gravitas with architects giving tours.
It's a real mix and it's all the pieces together. Just like a good dinner party, you don't want just lawyers, or you don't just want supermodels, even though they're great to look at. You want a mix of people, and I want a mix of experiences when you open the magazine or you go on the YouTube or you go to TikTok. It's a mix and there's a surprise element. You don't quite know what you're going to get. That makes it fun. It makes people come back. Who's it going to be this month? I do think seeing people in their houses is a key piece to it, the personality, and so for me, every piece of the job is very fulfilling.
I said I'm a Gemini. I like communication. I like storytelling. I kind of thrive on the controlled chaos of it all, but if you really are going to make me say my favorite part, it is when a shoot comes in, and I've been saying this my whole career. I've said it at Teen Vogue. I've said it at AD. I'm on the record saying this. It is when the film comes in, that is the most gratifying moment, not even when it's published, just when we see it as a team because we've worked so hard on it. Like when I did Gwyneth's house, I had been working to get the house for six years. I started working with her and Roman and Williams when I started at AD. We started talking about doing that house.
When the film finally comes in or I know how long it takes to decorate a house or do the architecture or let the garden come in, when the film finally comes in and we just as a team can experience it, not the outside world, it's wonderful. The film comes in from my amazing Photo Director, Michael Shome, and it goes to all the editors and we all weigh in and we're like, "I love it, I love it, I love it." All the portraits are amazing. The garden's in bloom. It's such a moment of gratification and joy, and we feel joy for the homeowners, the decorators, architects, landscape people. It is just…I understand what a big moment it is for all those people that it's al come together and we have beautiful pictures and now we're going to share them, and that's the next step. The first step's acquiring it and then doing the photo shoot and doing the text and then, boom, publishing on all the different platforms. That moment when the film comes in is really exciting to me.
If I ask one more question, this episode will come out after the season starts in September, so who is in the mix for I guess it will be your October issue by then if we're into mid-to-late September?
October is going to be really great. I'm really, really proud of it. It has, as always, a lot of surprise, and each house is very…they're all wildly unique, one from the other, so I really don't subscribe to the point of view that the design magazine should be just…It's fine if it's just one thing. You definitely see that where it's just midcentury-modern or it's just traditional and pretty and classic, and these people do it really well, but that's not AD. AD is best in design, influential design, best in class. I always say this, so if it's going to be traditional and pretty, it better be tippy top. If it's going to be modern glass box, it better be the best. I like to show the wide range of ideas about you could live.
Any hints of what might be inside?
Interesting people, interesting people.
Alright, well—
They're all…I'm really proud of all of them. Yeah, I'm just going to have to plead…plead, what is it? Plead the Fifth. The September issue just dropped yesterday, so I just keep it tight. You know what I mean? October's just not… The podcast is coming out, but for you and me, it's still a month away. I'm really just now promoting my September issues. I put up a beautiful on Instagram today, beautiful project, which is Lauren and Richard DuPont's house in Connecticut. They've worked on it for three years with Stephen Stills and it is just so personal, so pretty, and then Richard's artwork is contemporary. I love the juxtaposition. It's totally my kind of house.
Mm-hmm, and do you ever envision a life outside of magazines or media?
Well, I hope not. AD is a dream job. I've been doing it seven years. I love it so much. As I said, it really agrees with me. I'm sort of like quick and you have to be moving fast to do it. Is it my last magazine? I don't know, Dan. What could be better? What could be better than AD? It's a mix of design, architecture, landscape, people, personality, celebrity, fashion, culture. Then, stuff I don't want to deal with like politics, I don't have to, you know?
Thank you to Amy Astley, Andrea Lewis, and everyone at Architectural Digest for making this episode happen. The editor of The Grand Tourist is Stan Hall. To keep this going, don't forget to visit our new website and sign up with your email for updates at thegrandtourist.net. Follow me on Instagram @danrubinstein, and don't forget to follow The Grand Tourist on Apple Podcasts, Spotify, or wherever you like to listen, and leave us a rating or comment. Every little bit helps. Til next time!