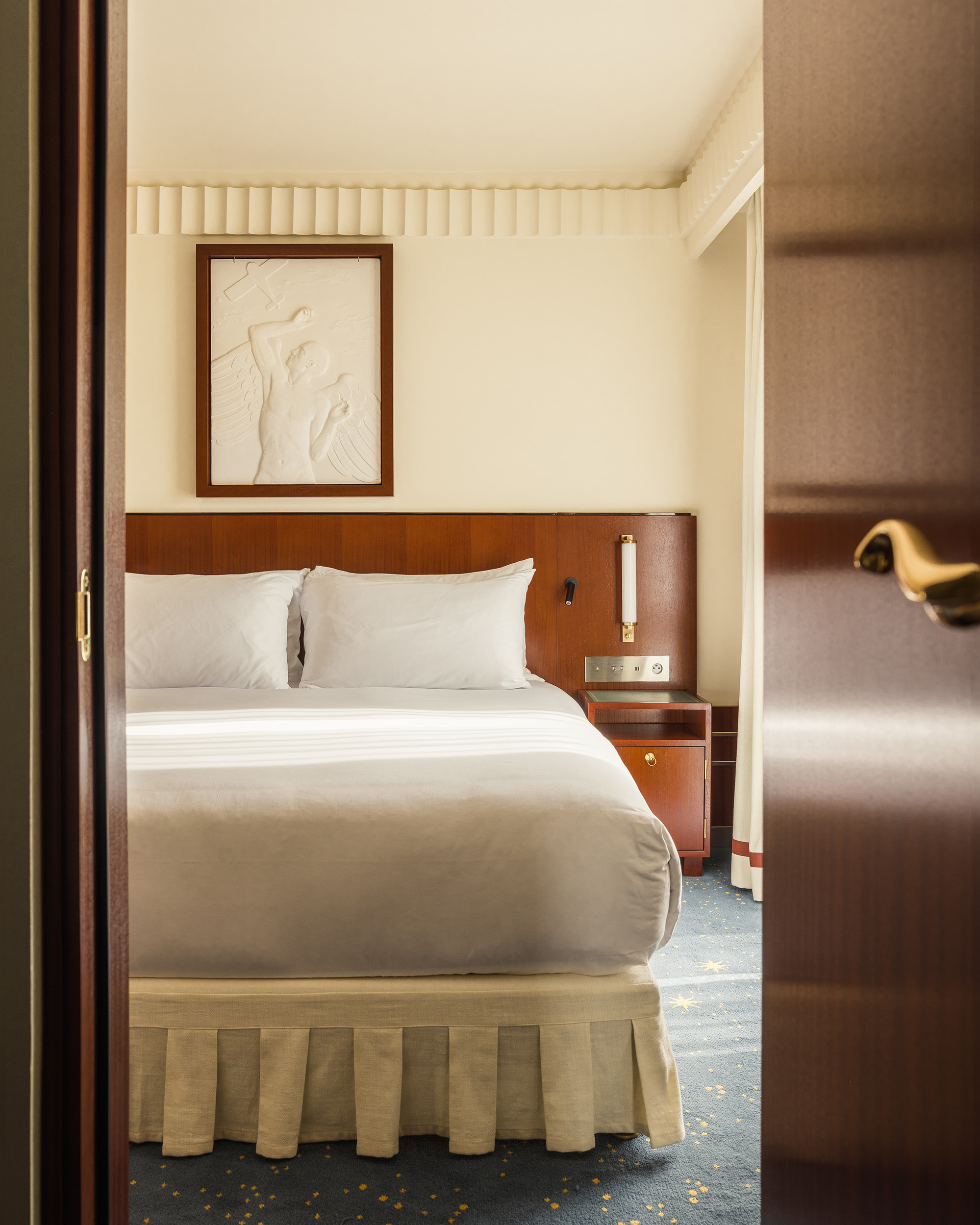 You're reading The Grand Tourist Curator, our weekly newsletter with the latest handpicked news and insights from the worlds of art, design, style, food, and travel. Sign up here to get The Curator delivered directly to your inbox.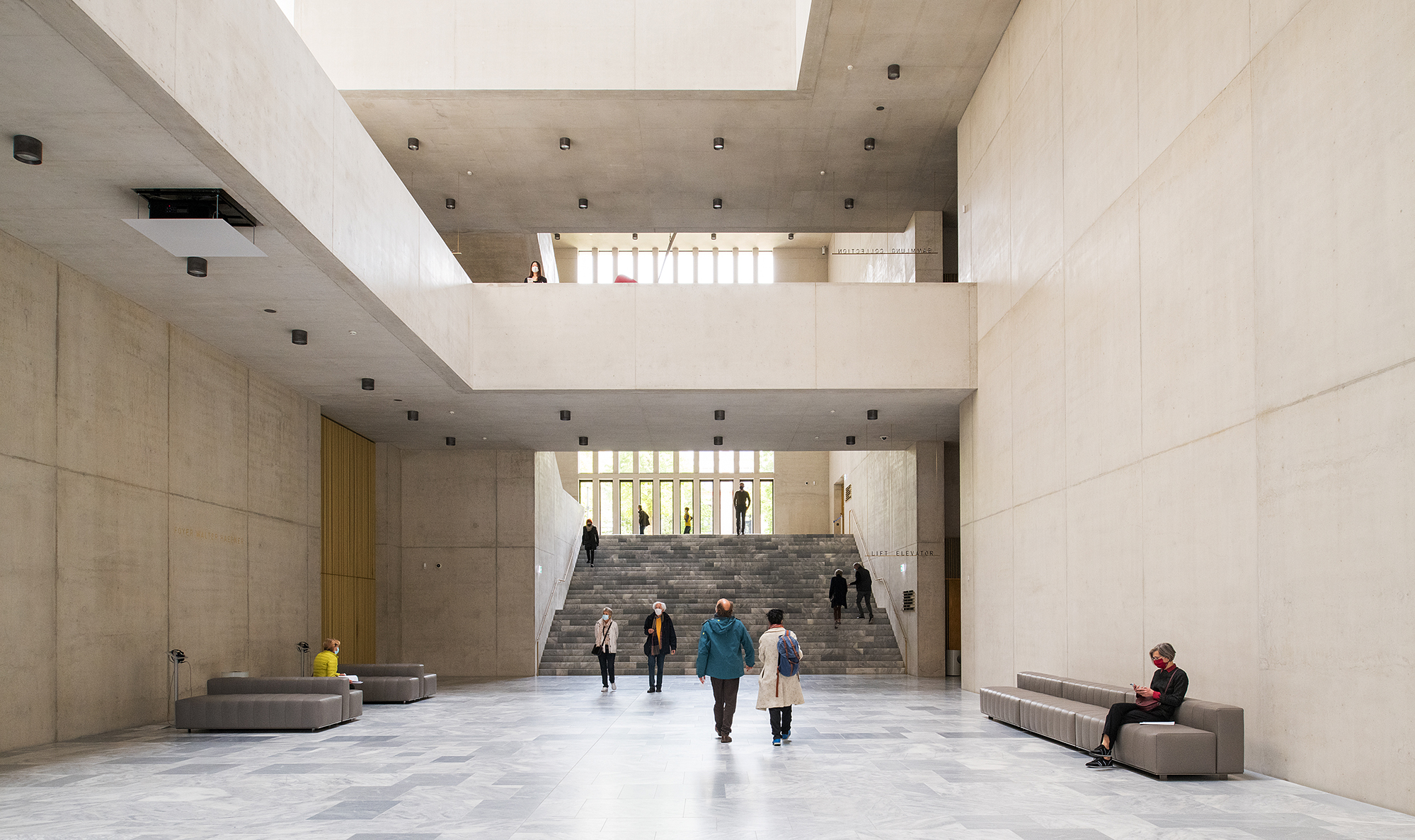 This Swiss City Deserves a Second Look
As Paris, Rome, and Lisbon seem to be swarming with tourists these days, I find myself drawn to Europe's second cities like Brussels, Porto, and Zurich. They're not necessarily on the tourist circuit, and seem to be luring younger, creative crowds, which is giving a jolt of energy to these more traditional towns.
Switzerland's largest city has always had a reputation of being a little bit bourgeois and boring, but it's always been one of my favorite places to visit. It's a world-class cultural town: the Kunsthaus has a new David Chipperfield–designed annex, as well works from Kandisnky, Munch and Rodin, whose hulking "Gates of Hell" stand at the entrance. The Kunsthalle Zurich, located in the former Lowenbrau Brewery, stages provocative exhibits, including a current show by the French video artist Cyprien Gaillard. Then there also are excellent galleries like Galerie Gregor Staiger, and several outposts of Hauser and Wirth.
And while it's always felt like a serious town, when I visited this summer, the city was giving some Berlin-like vibes. There were hipsters carousing at beach clubs along the river and shopping at design-forward shops such as the Tasoni clothing boutique and the new ON Lab Store in the ever-gentrifying area of West Zurich. Even the seedier red-light district felt a little more polished with boutique hotels like 25 Hours, and smart restaurants like Josef. And while an institution like Kronenhalle, where you can tuck into schnitzel and spaetzle beneath paintings by Braque and Bonnard, is a must, I also loved Gül, a Turkish restaurant with a charming courtyard and La Muña restaurant at La Réserve Eden au Lac Zurich, the storied Belle Époque palace.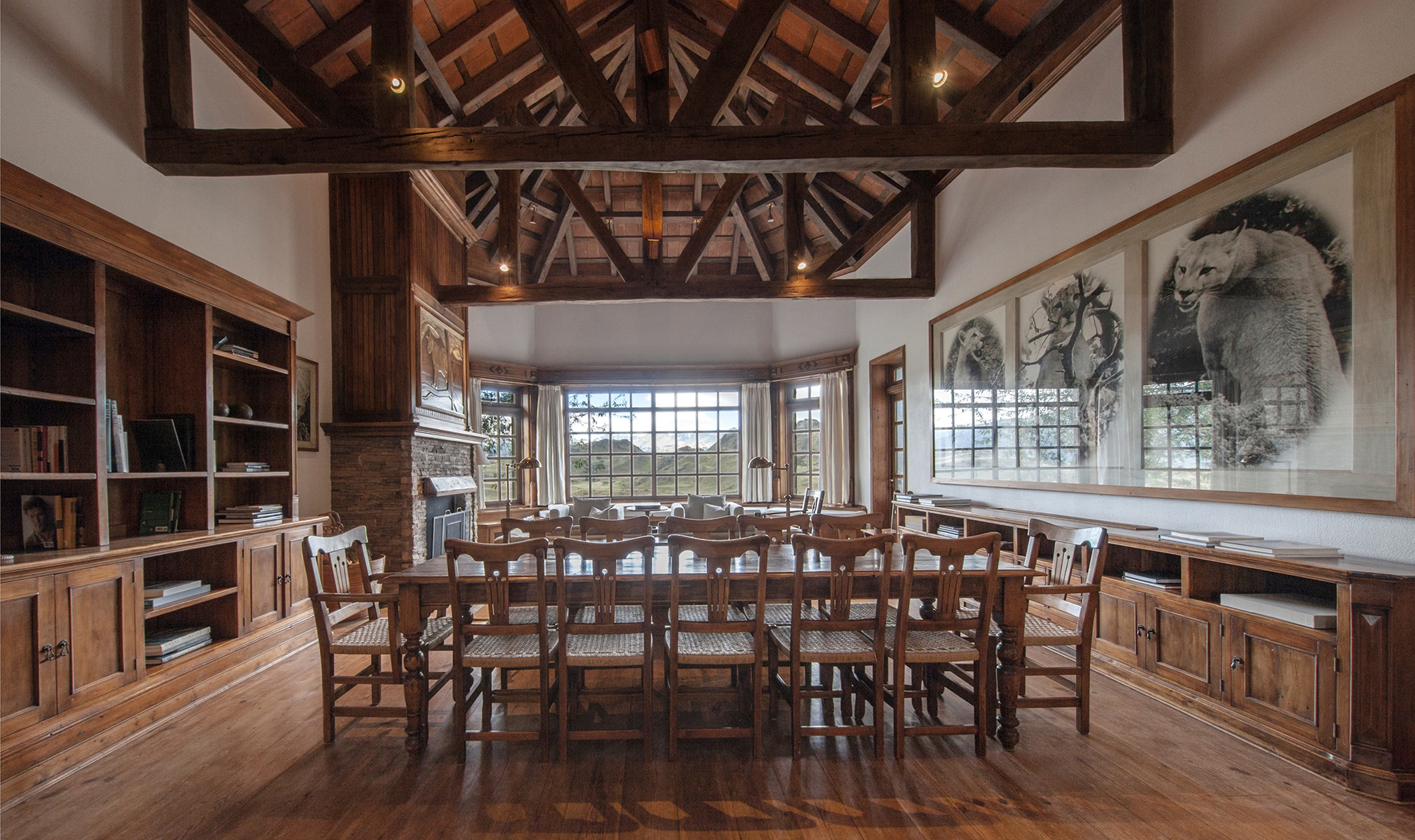 These Experts Help Travelers Find Peace and Quiet Across the Globe
Tom Marchant is one of the founders of Black Tomato, a London and New York–based bespoke travel company established in 2005 that curates highly immersive trips for clients, whether it's an Alice in Wonderland–inspired jaunt through Oxfordshire, or more intrepid trips from their "Get Lost" series, where a client is dropped in a spectacular but remote spot and needs to find their way out. The company's deep dive research and thoughtful expertise (as well as military-like execution) is why I look to them to find out what's the next travel trend or emerging destination. We asked Marchant which regions of the world he's excited about.
What do you think people are looking for in travel these days?
I think the pursuit of silence, a place where there is no white noise. There are national parks now that have quiet zones like in Ecuador's Amazon Rainforest. This feels like a real luxury.
What is a place you feel is underrated?
New Zealand. It's vast. There are beautiful coastlines and incredible dive sites. There are amazing lodges like Huka Lodge, but also more humble backpacker spots that are just as charming. Then there is the largest International Dark Sky Reserve where visitors can see the Southern Lights, the Aurora Australis. New Zealand also has excellent wines. It really does check all the boxes.
What's a research trip you've recently done?
I was recently in Chile in the Atacama Desert. We were exploring the National Park and stayed at Doug Tompkins Patagonia National Park Explora Lodge. It's really just you and the elements there. I saw pumas within five minutes of being in the park. My guide told me he hadn't seen one in about ten years. We camped out for two nights and went with an astronomer. We had a couple of fold-out chairs and a bottle of whisky and she pointed out the universe. There was no noise or light pollution. I was gobsmacked by it all.
What are other places on your radar right now?
I think Peru's Sacred Valley has a lot to offer outside of Machu Picchu. I also think Tangiers, which has always been this creative and intellectual hub, is coming back. And of course Morocco's Atlas Mountains. It's a place that we've been traveling to since the beginning and they really need tourism after the earthquake. We are doing a lot of partnerships with them right now on the local level. blacktomato.com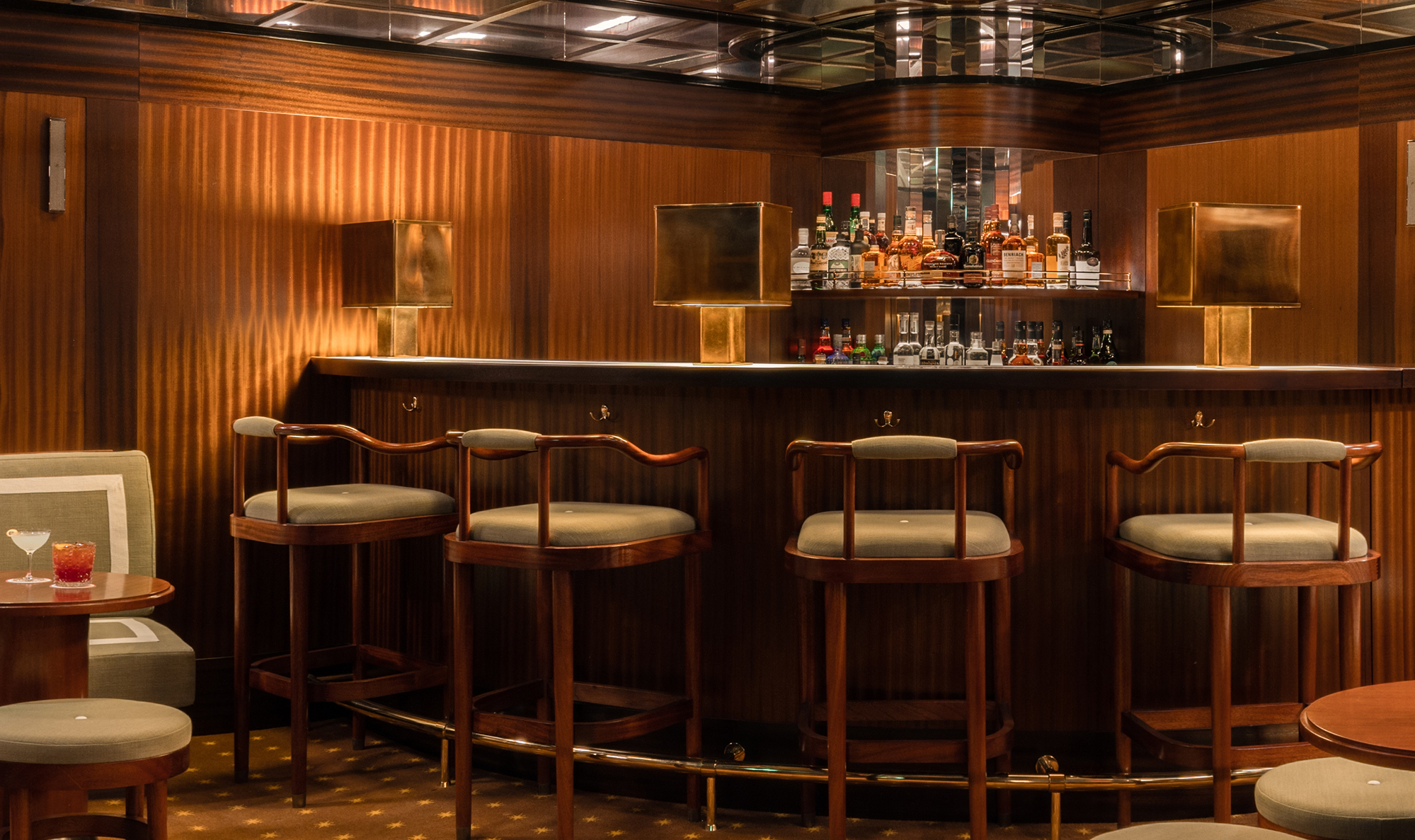 The Paris Hotel Boomlet Continues; Munich Goes Modern; Venice Gets Crafty
The French capital is going through a hotel renaissance with a slate of small, quirky, and colorful properties opening, including the Hôtel de la Boétie by London-based, Swedish designer Beata Heuman, and the Hôtel Les Deux Gares where illustrator and artist (and former podcast guest) Luke Edward Hall has his put one-of-a-kind visual stamp with Hôtel Les Deux Gares. Now, in the leafy Left Bank, Fabrizio Casiraghi has made his eclectic mark on the 138-room Hôtel Des Grands Voyageurs. The Italian architect and designer was inspired by the golden age of travel, taking his cues from art deco ocean liners and slick sleeper trains.
With the Kimbell Art Museum and the Modern Art Museum of Fort Worth, this Texan town punches above its weight when it comes to culture. But it's been lacking a sophisticated hotel…until now. On Dec. 1, the Auberge Resorts Collection will open the Bowie House, a modern hotel with the right amount of Western touches (hat racks and boot benches) in the city's arts district.
Housed in a pair of historical buildings near the Marienplatz, the Rosewood Munich is filled with original baroque and rococo architecture as well small details that pay homage to the city's heritage, including bespoke porcelain designed by artisans at Nymphenburg Palace.
Fortuny fabrics, Venini glass chandeliers, Giorni porcelain. The 32-room Violino D'Oro is an ode to the artisanal history of Venice. The hotel, just minutes from San Marco, is owned by the Maestrelli family, who also run the Villa Roma Imperiale in Forte Dei Marmi.