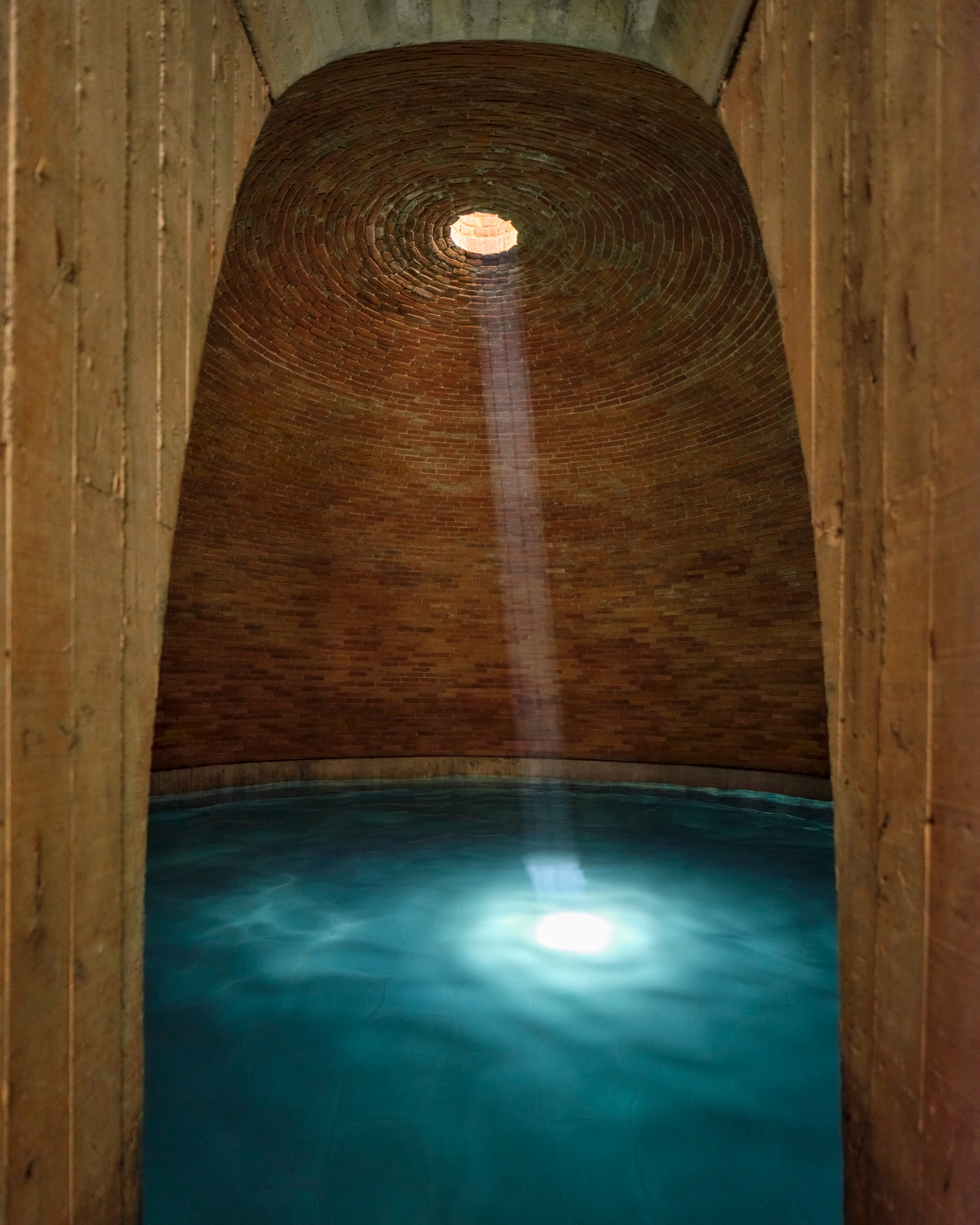 You're reading The Grand Tourist Curator, our weekly newsletter with the latest handpicked news and insights from the worlds of art, design, style, food, and travel. Sign up here to get The Curator delivered directly to your inbox.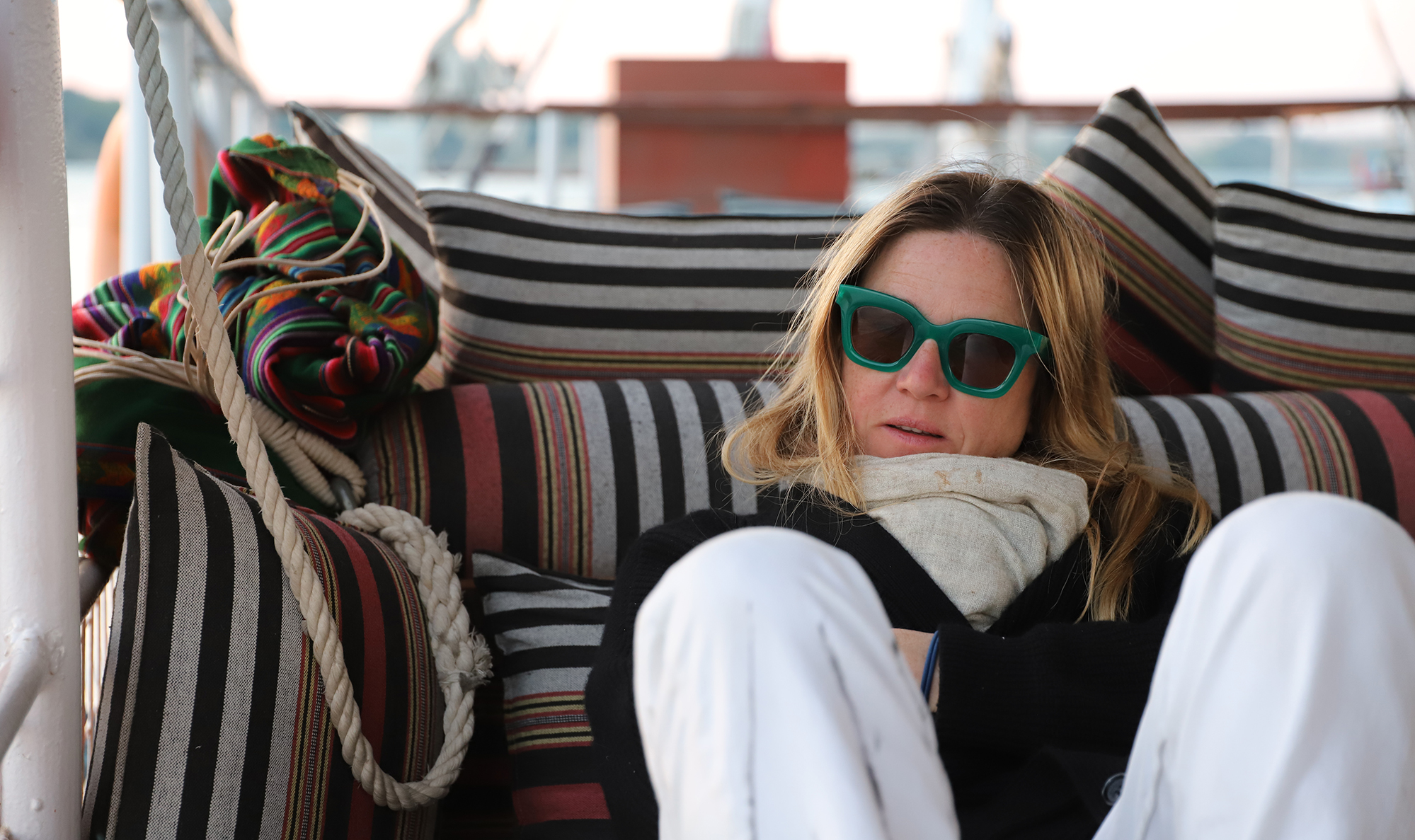 Setting Sail: Our First Travel Edition
I'm Maura Egan, and I'm excited to bring you the first travel edition of The Grand Tourist Curator. As a longtime travel editor—formerly of Departures, T Magazine, and others—I love helping friends and family plan their trip, divulging a small hotel in Antwerp or a house museum in the outer reaches of London. (My guilty pleasure is telling people where not to go, but that's for another newsletter.) For the Curator, I'll be sharing my handpicked list of new hotels, emerging neighborhoods, exciting restaurants, dynamic museums, as well as the under-the-radar tastemakers making it all happen. It could be some far flung spot or right around the corner, but it's all a part of the well-lived (and well-traveled) life. —Maura Egan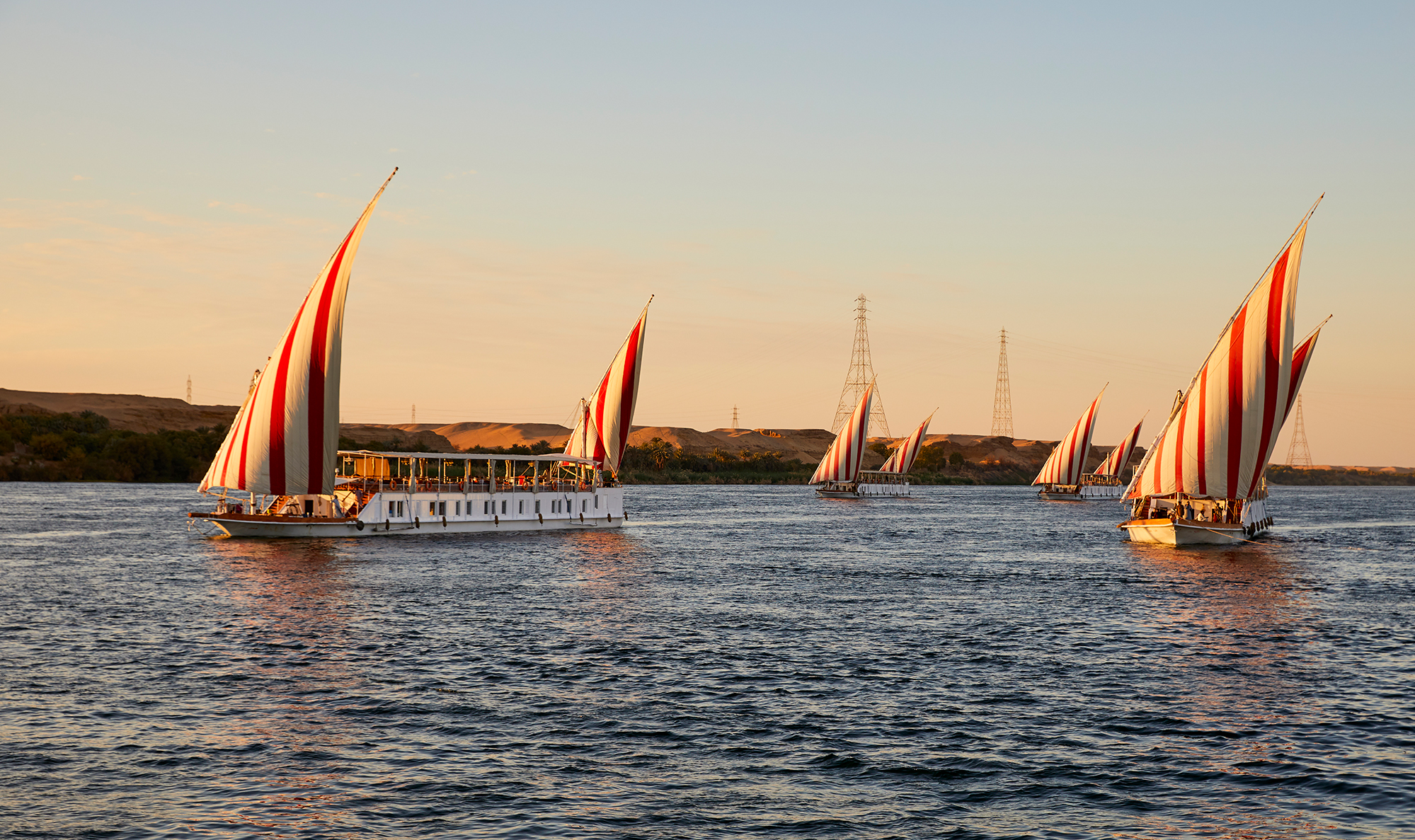 Traveling the Nile in Style
There's no better way to travel up the Nile than on one of the traditional dahabiya of the Nour El Nil fleet. We suggest the trip Maura took on the Agathe boat last spring. While she felt she was a bit late to the party getting there, it turned out to be a trip of a lifetime for her. Currently the company operates seven sailboats that make stops at villages like Edfu, home to the Greco temple dedicated to Horus, and Kom Ombo, dedicated to the crocodile god, during the five-night journey. Still, there's plenty of time to relax on board where guests (former guest Luke Edward Hall was sailing on one of the other boats in her fleet) can linger over communal meals and watch the Nile unfurl. After you disembark in Aswan, stop by the Old Cataract Hotel, an art deco gem that has been recently restored.
The journey starts in Luxor. Do yourself a favor and book a few extra days at Al Moudira. Located on the West Bank of the Nile, it truly is an oasis, ideal for relaxing after touring the spectacular tombs of the Valley of the King and Queens and the Temple of Hatshepsut. The rooms have frescoed walls, iron canopy beds, and hand-carved furniture. The property, dotted with gurgling fountains and hidden pathways, has recently expanded with a six-room villa filled with flea market finds and antiques, as well as a private pool. Make sure to check out the hotel shop, curated by Margarita Andrade, the wife of one of the owners, who sells colorful ceramics from the Fayoum Oasis and her own hand-embroidered Malaika linens.
N.B. The new iteration of Cairo's Grand Egyptian Museum, which houses over 100,000 ancient artifacts as well as King Tut's treasures, is finally open for private tours and will open fully later this year. It's been touted as the world's largest archeological museum.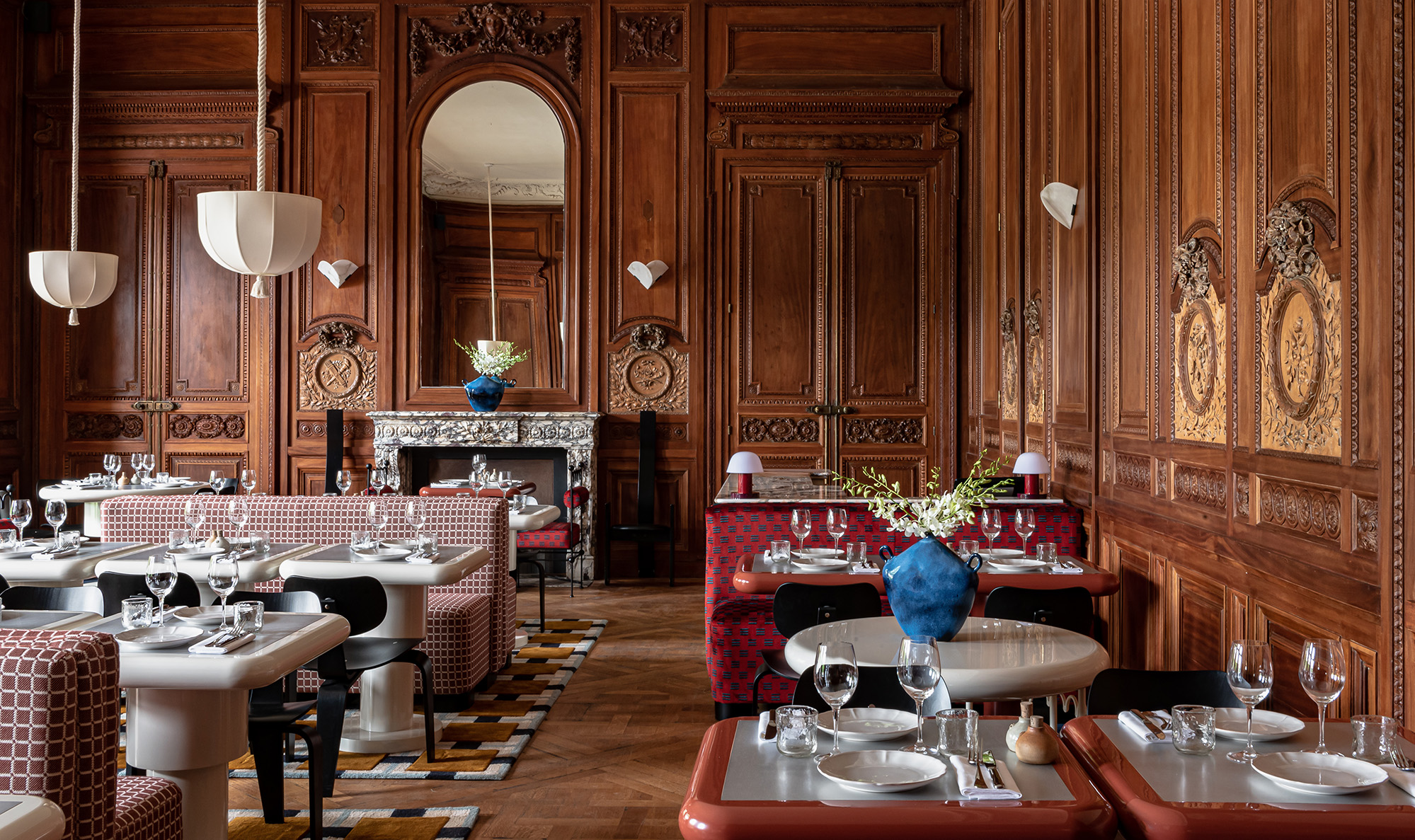 The Hotelier Transforming Iconic Locations Into Stunning Hotels
The Experimental Group always has their finger on the pulse when it comes to the next destination, whether it's revamping a Belle Epoque grande dame into the innovative Regina Experimental in Biarritz or turning a historic estate into Cowley Manor, a stylish rural retreat near the Cotswolds. Among the group's future projects is a small hotel in Rome and an Americana-style lodge in the French ski resort in Val d'Isere, which Pierre-Charles Cros, who founded the company with his childhood friends Olivier Bon and Romée De Goriainoff in 2007, explains "will have a Ralph Lauren ranch look to it." We asked Cros about what inspires him:
What do you think determines a good hotel?
I think the little details are important but I am much more sensitive to the fundamentals. You need to be able to live, work and eat in your hotel room so the essentials—a comfortable bed, good lighting, a quiet space—need to be right. It's not about the Instagram shot.
What's a hotel pet peeve of yours?
Well, I hate when technology takes over the room and then you have to call the front desk to ask how to work the lights or the television. It's embarrassing and disruptive. You just want to be able to settle in.
Is there a hotel you'd love to live in or operate?
I went to Reid's Palace, a Belmond hotel in Madeira, Spain this summer and loved it. It's this 125-year-old property that's perched on the cliffs with a rock swimming pool. It's got lots of charm—it's got both old-world and James Bond vibes.
Do you have a person who has inspired you?
There's been a ton of designers but the person who really still inspires me is Anthony Bourdain. It's very sad that he has left us but whenever I am going to a new place, I watch one of his old episodes of "No Reservations." He didn't take himself too seriously but he knew where to eat and what to explore.
Is there a place you return to?
I've been going to Pantelleria, off of Sicily, for the last three years. My favorite seafood spot is this place, Il Principe e il Pirata. It's got lots of charm and sea views. I stay at a house but people like Parco dei Sesi. The island is so simple and yet sophisticated. Only Italians can do this.
Underrated destination?
Menorca. A few years ago we opened a hotel here. It's the quiet island of the Baelerics. The nature and the light are just stunning. It's much bigger than Ibiza and it's just untouched.
Where do you want to go next?
Japan. I've never been and so many friends have gone. I need several weeks so I can go deep.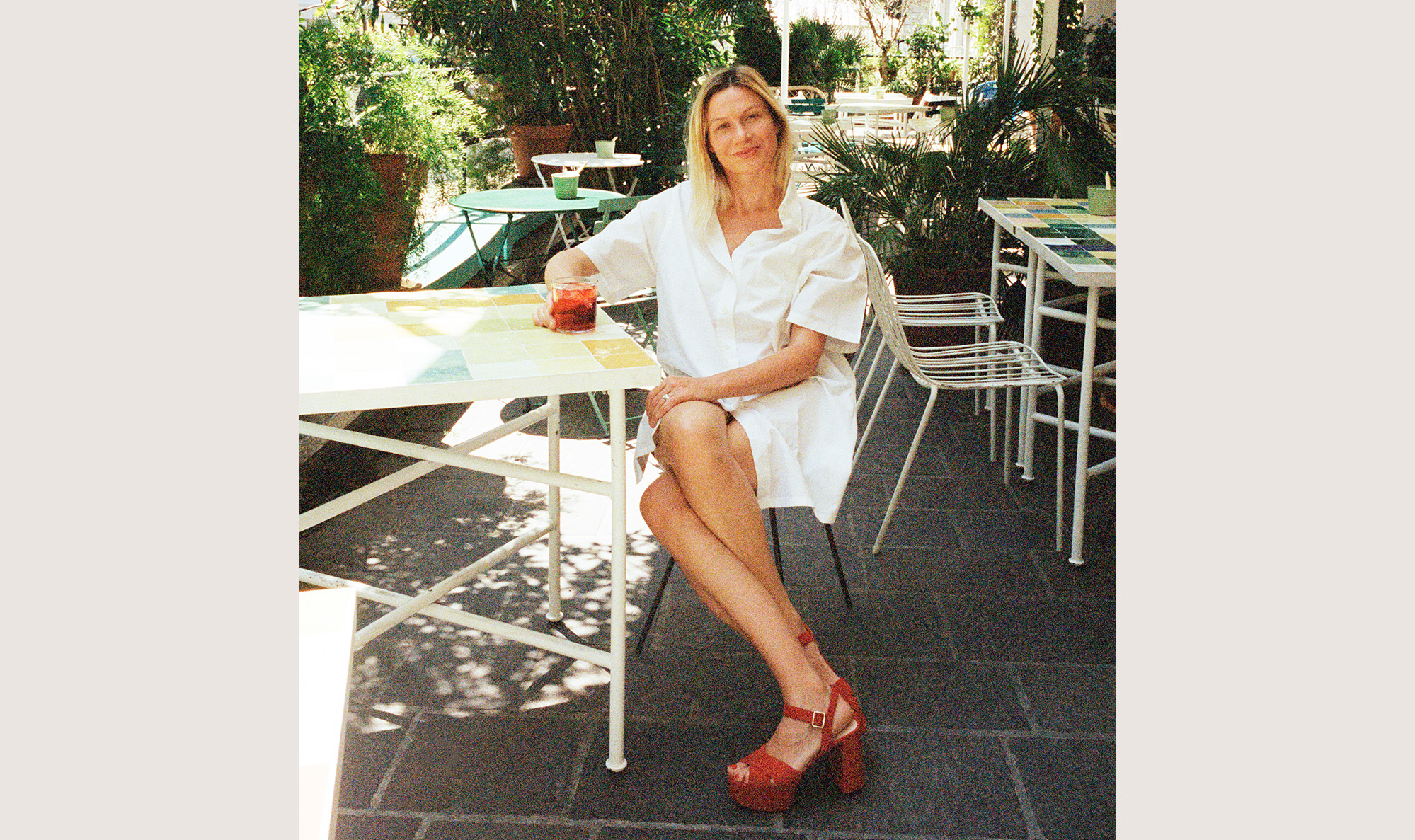 Beyond Bar Basso
Meredith Erickson's "Alpine Cooking" (Ten Speed Press), which came out in 2019, is one of our favorite cookbook-slash-travel-slash-coffee table books. It's a compendium of recipes and stories from the small restaurants and refugios in Europe's largest mountain range spanning Italy, Austria, France, and Switzerland. This inspired us to investigate Switzerland's Engadin Valley this summer (more on that another time). Now Erickson, who's based in Milan, has entered the spirits world with Doladira, a rhubarb-based aperitivo inspired by the Dolomites. It's launching stateside this month and you can find it at places like Le Rock and Superiority Burger. It's delicious with club soda and ice and tastes more grown-up, less saccharine, than say the ubiquitous Aperol spritz. She's a fan of Milan's Bar Basso, of course, but here are her other favorite spots to enjoy an cocktail in the city:
Si Ma Townhouse:"My friends Sima and Massimo are the owners. Massimo is an architect so the place is very chic. It's very much a New York vibe in Milan and something Milan needs." Cantine Isola:"The floor-to-ceiling shelves at this wine bar are packed with wine with handwritten prices and notes from the staff. They'll open a $2,000 bottle of wine and pour you a glass. You don't have to buy the whole bottle." Onest: "This wine bar is open for lunch and dinner on weekends, which is rare in Milan. They go deep into the French and Champagne list." Taveggia:"This is an old school local stori. I come here after work for a quick Americano and chips and olives to melt away the day." Enoteca Naturale:"I like it for its outdoor seating in the summer and overall energy."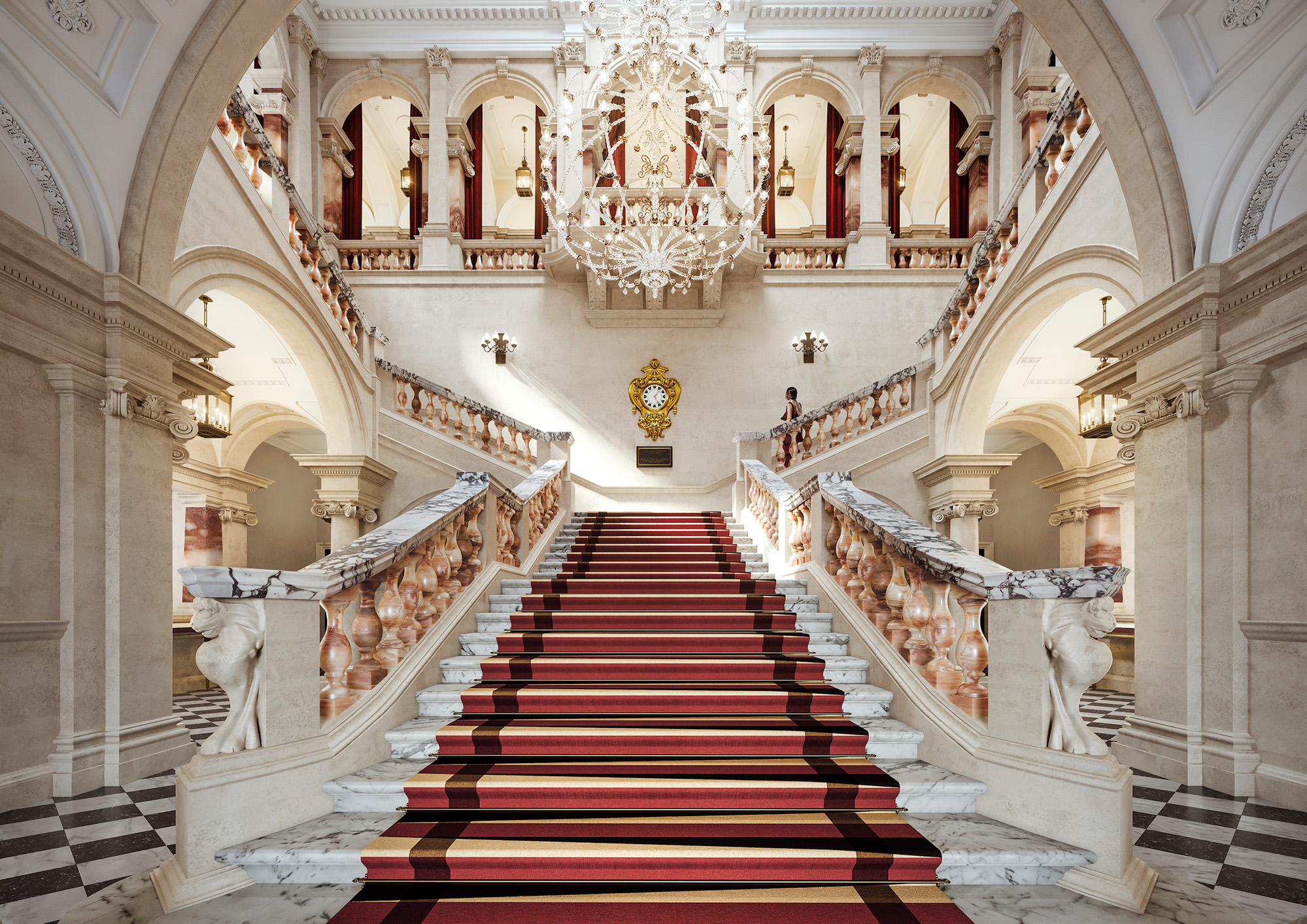 Raffles Billion Dollar Bet; Ramdane Touhani's Alpine Adventure; High Design in Oaxaca
In a city filled with grand hotels, enter the OWO Raffles. After a $1.76 billion dollar renovation, Raffles opened recently in London's Old War Office, one of the city's most important historical buildings. Once the HQ for British military operations during both World Wars, today it houses 120 rooms and suites, as well as nine restaurants, including two from star chef Mauro Colagreco.
21c debuts their latest outpost in St. Louis, Missouri. Housed in a former YMCA building downtown, the property boasts a blue-chip art collection, including works by hometown favorite, Katherine Bernhardt. But what's more impressive is the new Director of Community Impact position, who is charged with local outreach. More city hotels should follow suit.
Although Morocco experienced a terrible earthquake in early September, tourism brings much-needed funds for relief, and most of Marrakech is up and running again. And now there's even more reason to go: Laurence Leenaert, the Belgian-born, Marrakech-based talent behind cult design label Lrnce, has opened the Rosemary, a five-room affair showcasing her Matisse-meets-Moroccan tribal aesthetic.
Ramdane Touhani, the polymath genius behind Cire Trudon and Officine Universelle Buly, has entered the hospitality business with Drei Berge Hotel, bringing his forever-fresh look to the Alpine aesthetic. Perched on a mountaintop village in the Bernese Oberland, this 19-room hotel in Mürren is only accessible by cable car, train or the hotel's own Defender.
Otro Oaxaca, the latest property from Grupo Habita in Mexico, is now open. The 16- room property looks unassuming from the facade but opens up into a series of hidden courtyards, floating staircases, as well as an elegant rooftop. Grupo Habita, who is known for working with designers like Joseph Dirand and Dimore Studio, teamed up with architect João Boto Caeiro, to create an elegant study in local materials like raw concrete and reclaimed wood.